Nicosia is the capital city of Cyprus. Its discovery is dating back two millenniums ago. It was the first settlement of Ledra. This is the reason why it is often called as Ledron. Back in the olden days, you could find beautiful architectures that were inspired by Gothic and Ottoman Empire. Today the government and local residents are becoming interested in renewing and developing the whole city. You can find a lot of ancient and medieval structures that are being restored and renovated. If you are planning to visit, this beautiful city, there are a lot of attractions that should be part of your itinerary.
Ataturk Square is known to be a center of politics in the country for centuries. In the middle of the square is where you can find the Venetian columns. This is the best place to relax. There are quite a number of benches where you can relax and enjoy the whole area.
St Sophia Cathedral is an old church found in the northern part of the country. This place holds several festivals. The overall structure of the place is just like the cathedrals that are found in France. It has survived several calamities and yet this church has survived. You can also find a lot of changes to strengthen the area.

Dervish Pasha is a traditional museum in the whole of the city. This is where you can find rich a collection of artifacts. This is considered to be a hidden treasure in Nicosia. The whole museum is inspired by the Ottoman architecture from its walls to the flooring. The outdoor is where you can find washrooms and ovens.
Kyrenia Gate is one of the entrances in the city which is built by Venetians. Back then its name was Porta del Proveditore.  There are several changes that were made to the gate. There is the stone tablet which is found in the Koran.
 Mevlevi Tekke is a small museum found in the city walls and it is near the Kyrenia Gate. Back in the 17th century, it was a place where ceremonial dances were held. There are costumes and musical instruments as part of their collection. There are other exhibits that include Koran and court records back in the 15th century. There are some dresses and utensils that are also displayed. It will give you a feel that it is a folk museum. Although the museum is a bit small, the collection is extensive.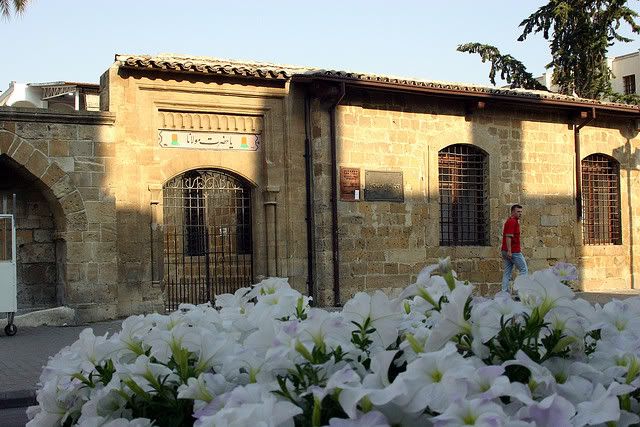 By Ina K
Nicosia Photo 1: Cheekablue Nicosia Photo 2: guraydere Nicosia Photo 3: bubbahop Nicosia Photo 4: Karpaz Gate Marina, Nicosia photo 5:
Nicosia Photo 1: