After many months of stress, passed behind the desk in the office, it is time for you to get away from your commitments and spend some time on your own or with your partner. But which place should you choose to fully enjoy a weekend? Berlin is definitely the destination for you, so full of charm, mystery and historical monuments to visit. Let's find out what to see in this beautiful European capital.
Brandenburg Gate
After leaving your luggage in the hotel, you can begin the tour by heading to the main square of Plariser Plaz and stop to admire the majestic Brandenburg Gate. It is the symbol of division between East Germany and West Germany after World War II.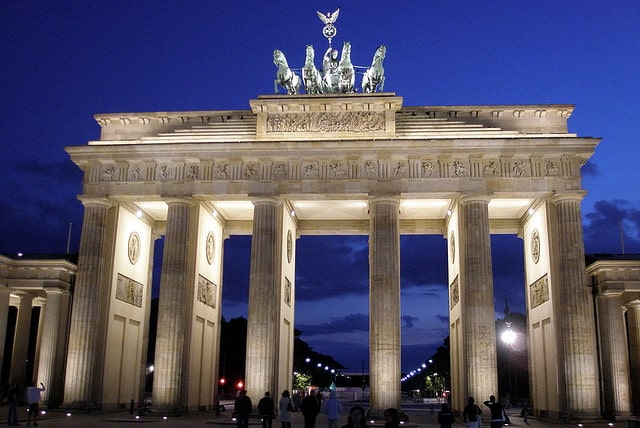 Reichstag
A few hundred meters of the Brandenburg Gate, you will notice the imposing structure of the Reichstag, seat of the German Parliament today. The dome of glass and steel with energy-saving systems has been built at a later time by the architect Sir Norman Foster, as a result of a fire that destroyed part of the building in 1933. Accessing the dome is open to the public.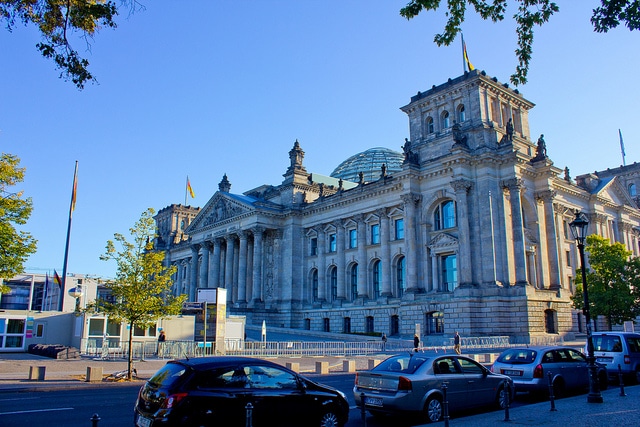 Holocaust Monument
Continuing the path, take the path that will lead you to the historic Eberstrasse Holocaust Monument. It was built in 2005 in memory of the victims and it is a kind of labyrinth with thousands of concrete blocks distributed over a large area to walk through. Symbolically, each block represents a life spent by the ferocity of human cruelty, a horror that will never happen again in the future.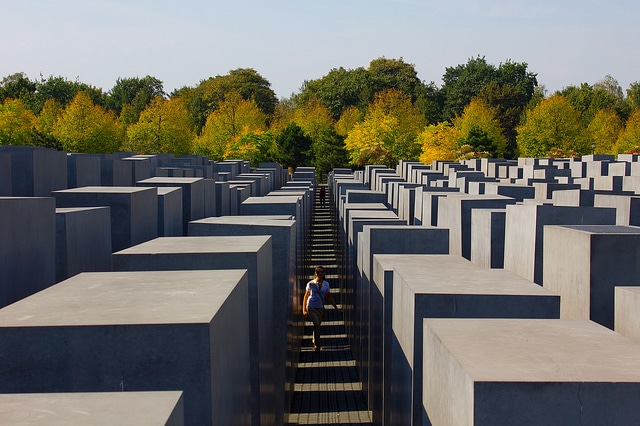 Jewish Museum of Libeskind
Having woken up early in the morning, you can start your day by making a stop at Libeskind's Jewish Museum in the historic center of Mitte, the former territory of East Berlin. Designed in the seventies by the architect Daniel Libeskind, it is developed almost entirely underground in length and is rich in exhibitions, collections, documents and testimonies of the Jewish culture during the period of Nazism. In addition to the program, demonstrations and educational activities are included. Leaving Libeskind after having visited it, definitely always leaves a certain emotional impact, hard to erase.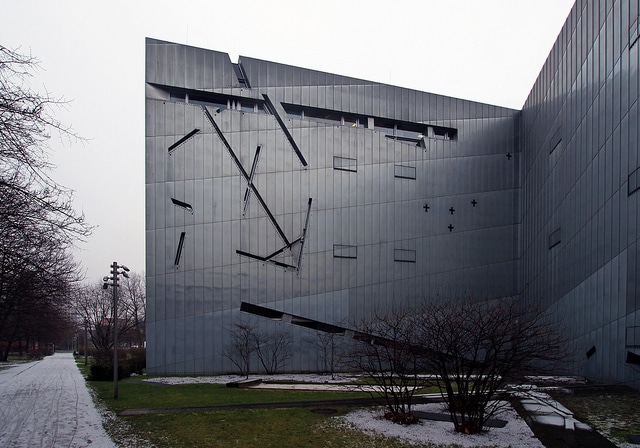 The huge cylinder AquaDom aquarium
It is a high glass tower 25m high and 11m wide, located inside the luxurious lobby of the Radisson Sas Hotel. Home to thousands of colorful fish of different marine species, it is a beautiful sight to see.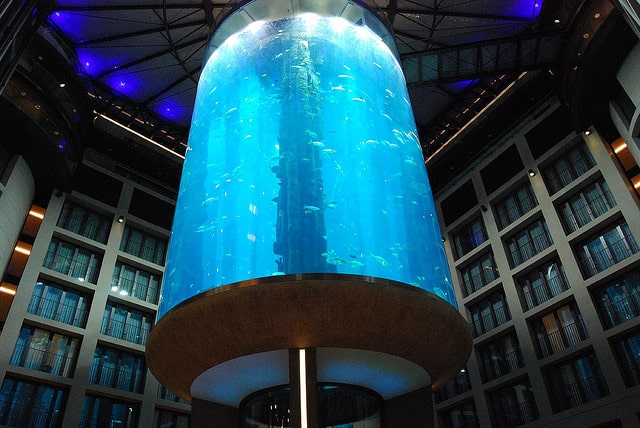 Berlin sights photos by: Neal1960, Mark & Collette, Jon Olan Elkenes, Bryan Chang, Mister Shu
For more on Berlin check: The free side of Berlin, Museum Island in Berlin: 5 in 1, 10 places to visit in Berlin