Eating in Prague is not overly expensive (compared to the rest of Europe). Some dishes that are interesting to test Czech cuisine are:
– Czech Beer: even those you would find in a supermarket have a handmade appearance, and the fact is that in this country there are over sixty breweries. They usually have an intense barley flavor and many alcoholic strengths. The most famous is undoubtedly the Pilsner Urquell (better known by its Czech name as Plzensky Prazdroj), although it is advisable to dare with any over 10° of alcohol. This type of beer is not easy to find and it tastes quite peculiar. As a rule, cerne pivo is stout and svetle pivo is lager.
– Bramboráky: it is a kind of chubby crepe made with potatoes and fried. It is usually served as an entree but you can also accompany it with a salad. Reminds a little to a Swiss rösti.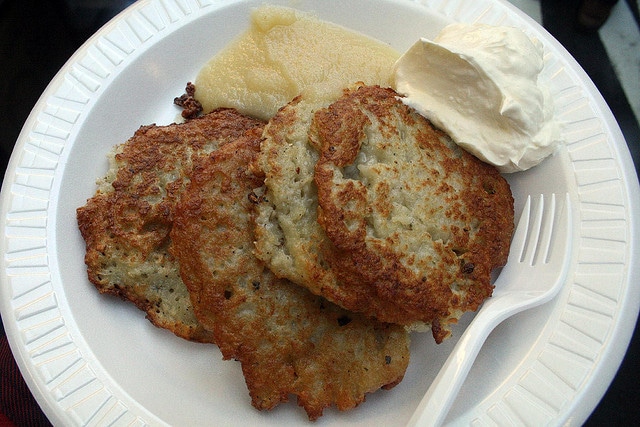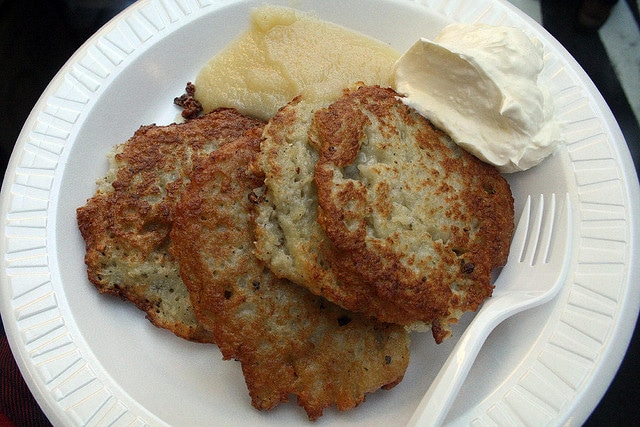 – Smažený sýr: it is another fairly popular entree that can be eaten as a main dish if it is accompanied by some seasoning. It is a kind of breaded cheese and again, fried in hot oil.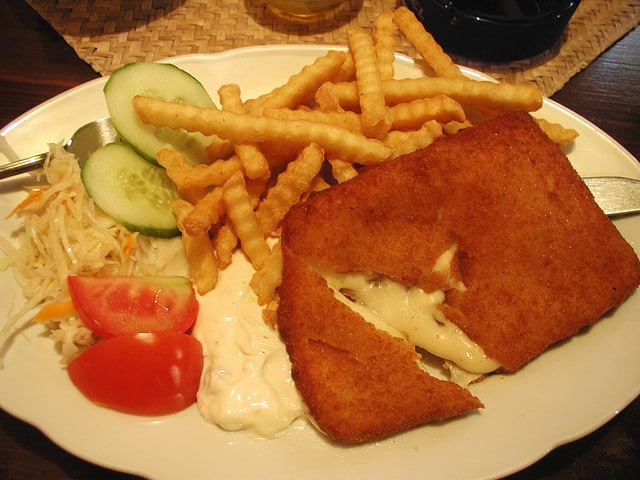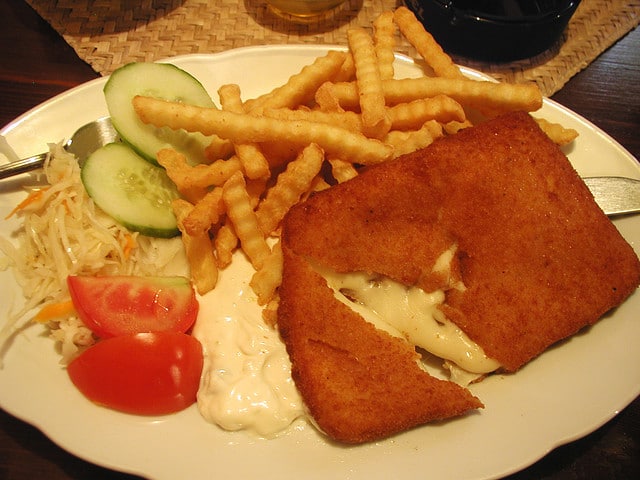 – Pork is always present in Czech cuisine, with its famous pork knuckles, which are large and with a crispy outer skin. There are also plenty of sausages and of course the Gulaš, a stew of pork.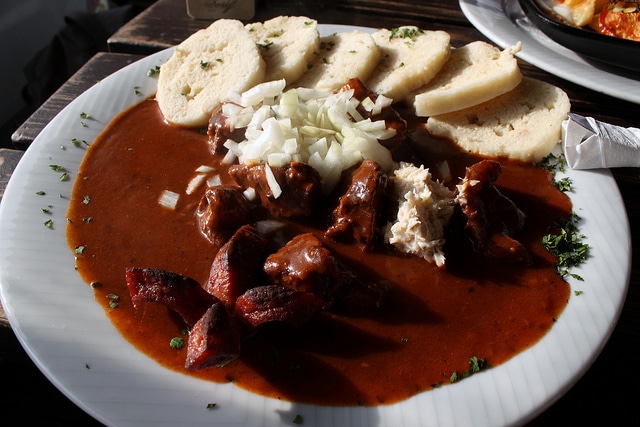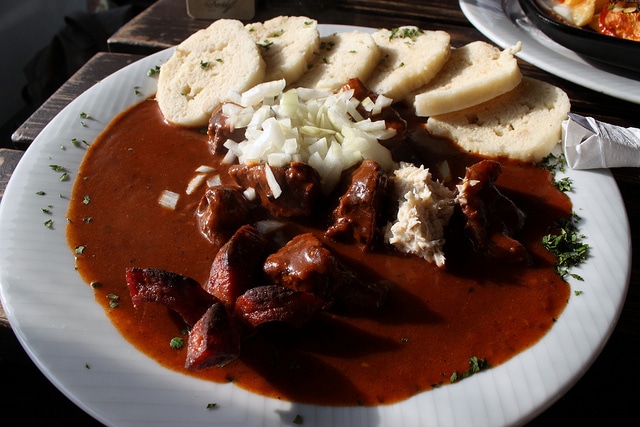 – For the dessert, we cannot fail to mention the delicious apple strudel, served hot and of course the trdelník, a cake that is sold in many stalls. It is a dough made with flour, milk, butter, sugar and egg rolls into an iron cylinder that rotates and cooks the trdelník. Once it is ready, the client chooses the coating, which will be put on the mass making it rotate on a tray full of the chosen ingredient. The typical ones are usually sugar and cinnamon, almonds, coconut, etc.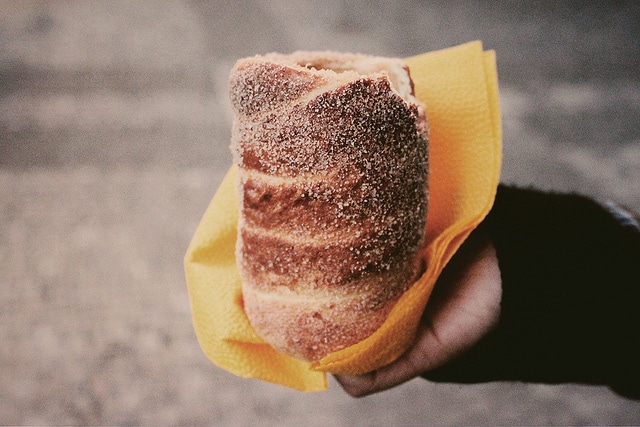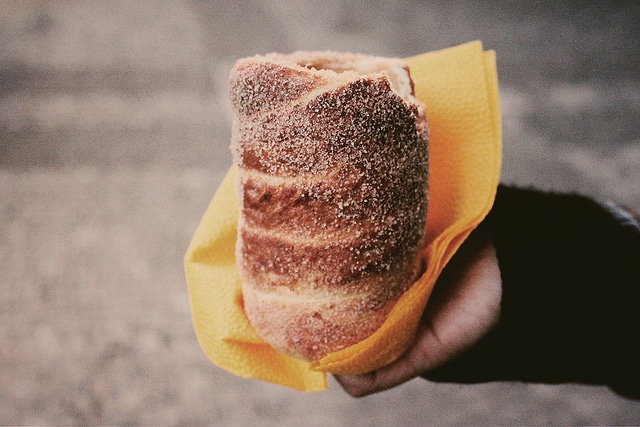 As you can see, Prague is not a very attractive destination gastronomically speaking for people who enjoy fresh fruits and vegetables and for those who choose a vegetarian or vegan lifestyle as most traditional recipes include meat. However, there is not much trouble cause restaurants quickly adapt their dishes to serve them without animal ingredients and there are always a couple of salads you can order with no problem!
Photos: Dave Cook, Ms Kat, Lovro Rumiha and Jessica.