London is absolutely packed full of fun, exciting neighborhoods that offer something completely different from each other. It's quite unique as a city. As opposed to many cities, London doesn't have a unique city center but rather bustling, built, and energetic areas that are sometimes far out from the center of town.
Sometimes, the best way to explore London, if you have the time, is to spend days exploring different city neighborhoods and trying to get to know different neighborhoods. With this in mind, this little guide explains what are the best neighborhoods in London and where to store your luggage in London before exploring the city on foot or on public transport.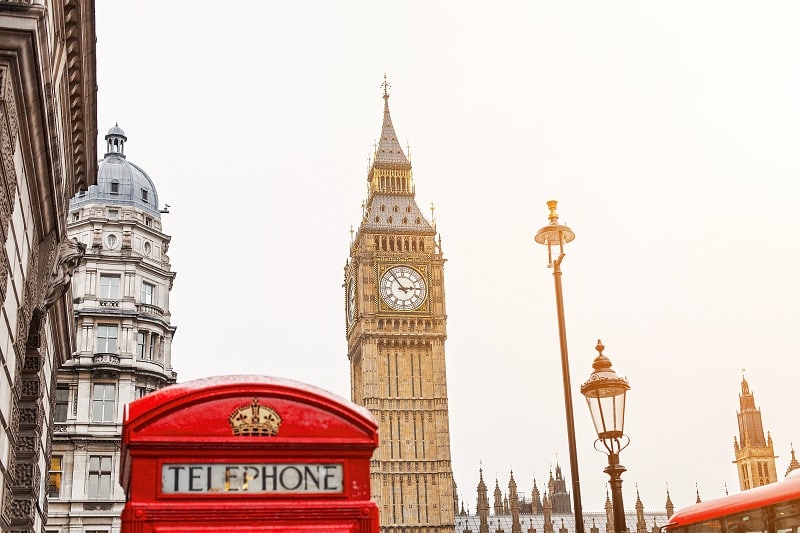 Where to store Luggage in the City of London
The City of London is the historic center of the city, although despite its name now only comprises a small fraction of London as we know it. However, many of the city's most famous monuments, sites, and buildings are contained in this small area, right beside the Thames. You could easily spend a day seeing all the sites in the City, so leaving down some luggage before is a good call.
On the Nannybag luggage storage app or website, you can book online one of these left luggage services. Enter your current location, see where the nearest "Nanny" is, select it, and drop off your luggage at one of the many London luggage storage facilities. Your item will be held for £6 per 24 hours, where it'll be safe and protected.
You can cancel the booking if plans change, and you'll get a full refund! In our guide below, check out London's must-see and the best storage options. For example, you might need Victoria Station luggage storage after just arriving in the city having taken a train from one of London airports!
You might have got into King's Cross or Liverpool Street Station. This major station is in a bustling district of the city; and, as such, has plenty of left luggage facilities. Those luggage storage services will be even handier if you're taking a train on the way out.
You'll surely want to visit Big Ben, as well as the Houses of Parliament and Westminster Abbey. These are some of the most visited and iconic features in all of London and could be the first things you see on your visit to London.
If so, why not think about storing some luggage here? The central location will also make it handy to pick them up again whenever you need to. Also in this area on the river is the famous London Eye.
This is a great place to begin your visit! The views of the city it gives you are unparalleled – you'll feel already more familiar with the place when you finish your ride! Queues can be a bit long, though, so why not store your bags with a partner location nearby?
Where to store luggage in the West End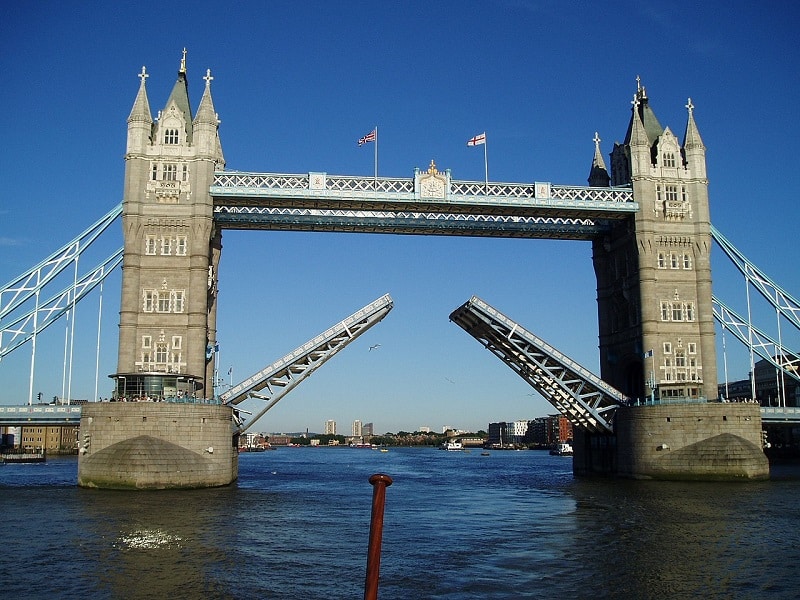 London's West End could certainly have a case to be called the most glamorous, glitzy part of the city. It is not an officially recognized area but more of a colloquial term describing the western part of central London.
There's so much to do and see here – in fact, a true exploration of the West End could take weeks! It is perhaps the most famous theater district, and this area of London is where you want to go to catch the best plays, musicals, and operas that are happening in the city.
A great place to start is to see Trafalgar Square and really take in the magnificence and scale of the city. At the center of this square is Nelson's Column, a huge monument in honor of Admiral Horatio Nelson, most famous for winning the Battle of Trafalgar against Napoleon's forces. You'll also certainly want to visit Piccadilly Circus. Famous for its bright neon signs and advertising as well as the large fountain in the center, it's like London's answer to Times Square!
There are plenty of other must-sees in the West End. Oxford Street might be considered the biggest retail street in London. Leicester Square is home to some of the biggest casinos in the UK, some world-famous cinemas and theatres, and the biggest LEGO store in the world.
On either side of Leicester Square are the Soho and Covent Garden neighborhoods. Soho is lively, with great food, bars, nightlife, and shopping spread around interesting and historic streets.
You'll also have to visit Chinatown in Soho, which is famous for its top-quality, cheap, yet authentic cuisine. Covent Garden, meanwhile, is a super busy, vibrant neighborhood with some of the best shopping experiences that London has to offer, as well as great restaurants. This creative quarter also has plenty of theaters, opera houses, and dance studios. There are so many cheap London bag storage places around these neighborhoods, so find out where you can drop stuff off before exploring!
Where to store luggage in Camden Town & Surrounding Areas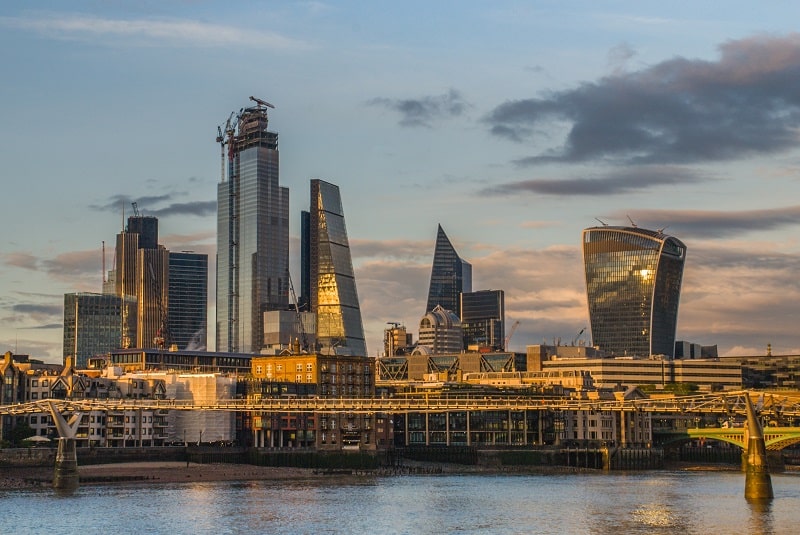 Camden Town is a neighborhood that is, simply put, a must-visit if you have the time to spare. Located a short distance North of central London, it's easily accessible by tube and bus, and there's a Camden Town metro station or the Northern Line. It's a true taste of modern London and offers something different from the exuberance of the West End and the city's big, historical, and business center.
There are loads of street art, a food scene reflecting the diversity of the area's inhabitants, and probably the best markets London offers, like The Camden Market. It is by far one of the most popular markets in London, with over 1,000 shops, stalls, and vendors selling everything from vintage clothing and accessories to handmade crafts and street food.
The canal that runs through the town is a popular spot to relax and socialize in the evening with a beer, as well as beautiful parks like Primrose Hill and Regent's park nearby.
There's so much to do and see in this town that you can't afford to be weighed down by bags and luggage! Luckily, Nannybag has plenty of places to drop your stuff off.
In the area of North London nearby, there are also lots to do and see. The British Museum is a short walk away, one of the world's best and most famous history museums, while Madame Tussauds can be reached from Camden by walking through Regents Park. The first such wax museum in the world, you can come face to face with all sorts of characters from history and living celebrities today.
Where to store luggage in East London
The eastern part of the city sometimes gets a little bit overlooked by tourists, but there's so much going on and cool things to see that it's definitely worth a visit. If you're coming from central London, the amazing historic Tower of London is the first site to pass by. This is a key site in the history of the city, full of gruesome tales of murder and treason.
While you're here, definitely check out Tower Bridge, a true symbol of London, and go up into the amazing towers. You might even be lucky and catch the Bridge being raised!
Fun East London neighborhoods include Shoreditch and Brick Lane in Bethnal Green is really famous for its art, music, and general youth culture. Fans of history or crime should visit Whitechapel, the area where the infamous Jack the Ripper operated (there are many guided tours here).
Just know wherever you are, there'll be somewhere nearby to drop off some bags! Further east, you might visit the O2 Arena in Greenwich. If there's any big show or concert on, you should know that there are luggage lockers available there, but your cheapest option is to use one of Nannybag's luggage storage locations.
One of the biggest convention centers in the UK is just across the river. If you're going straight from here to Heathrow Airport after a work conference, this would be a great place to leave a bag in Excel London luggage storage.