Whether you enjoy a relaxing day at the beach with a casual stroll along the sand, an active day playing seaside games or a mixture of both, beach walking provides beauty for the eyes, as well as benefits for the body, mind and soul. It is a wonderful place to spend your free time as well as to advantage of natural beauty to walk and exercise with better surroundings, light and fresh air than you would get if using a treadmill.
Here are 10 tips regarding the benefits of beach walking as well as how to approach it: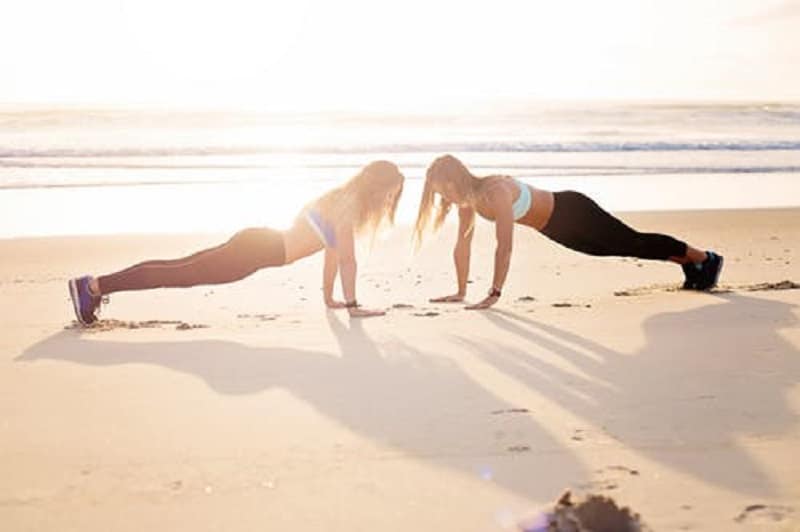 1. Start with baby steps
It is no secret that walking on the beach is more challenging than it is on the pavement. Before you begin with beach walking, it is helpful and recommended that you start with baby steps. This gets your body used to the movement and your muscles ready for the extra work they will do while sifting through the sand.
2. Go at your own (beach) pace
It is common for people to be surprised how much slower they walk at the beach than they do on pavement. Find your own beach pace and have patience with yourself as you get used to beach walking… walking on the sand isn't easy, after all!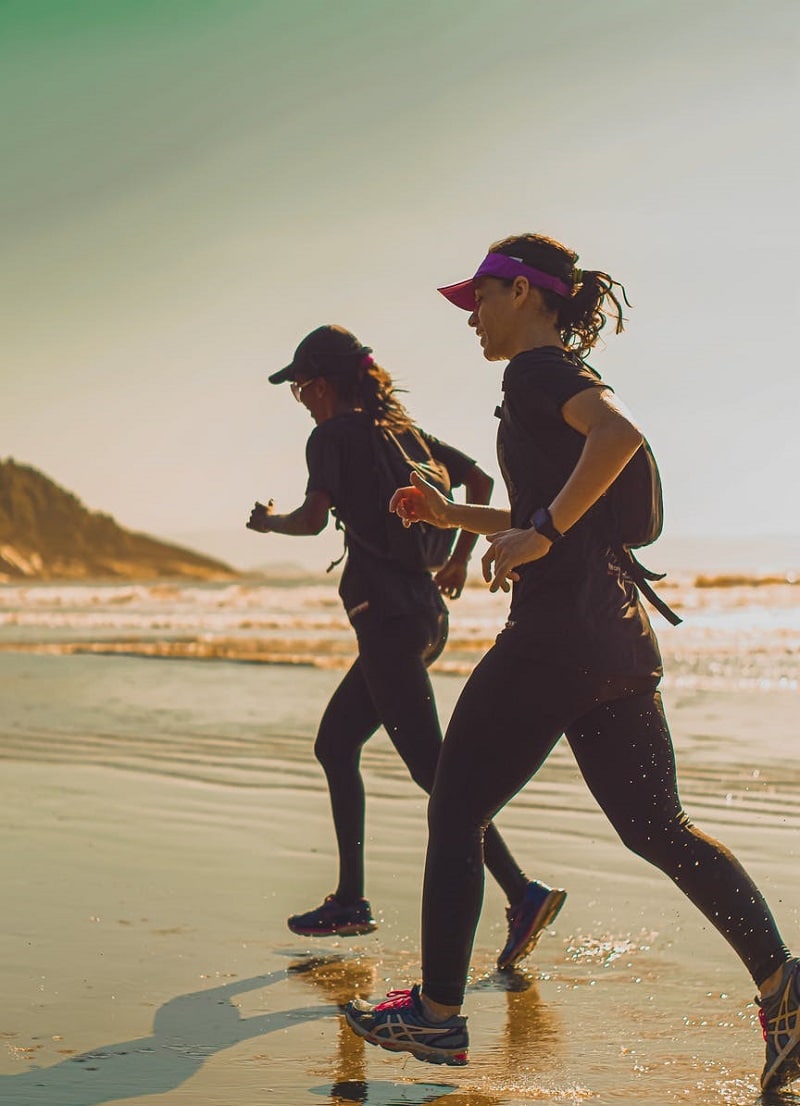 3. Go barefoot or use the right shoes
Whether you go for a long walk or a casual stroll along the beach, your shoes can make all the difference. Barefoot is a good way to go if you are on a clean beach and it will somehow provide you a free foot massage, giving your feet a sense of relaxation. However, athletic shoes will help protect you from any sharp objects hidden along the seaside and avoid any potential ankle, back or feet injury due to poor balance. If you really wish to exercise near or in the water it is advised you opt for water shoes.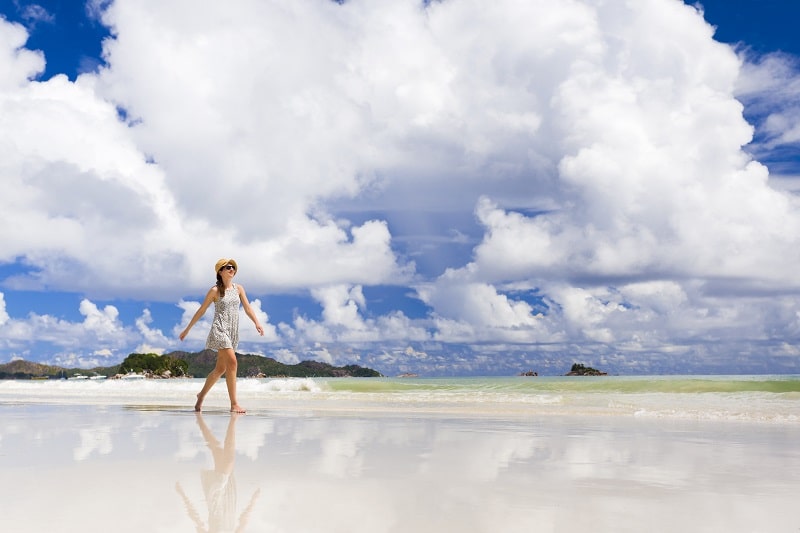 4. Exercise at the beach
If you wish to push yourself while at the beach, you can also exercise. As it is hard to find trainers at the beach, your phone can be your solution as fitness apps are available to download. For example, there is the 30 Day Fitness Challenge App that includes plenty of equipment-free exercises. You can plan to start prep at home before going on holiday, continue while on holiday (at the beach!), and wrap up your program upon returning to home.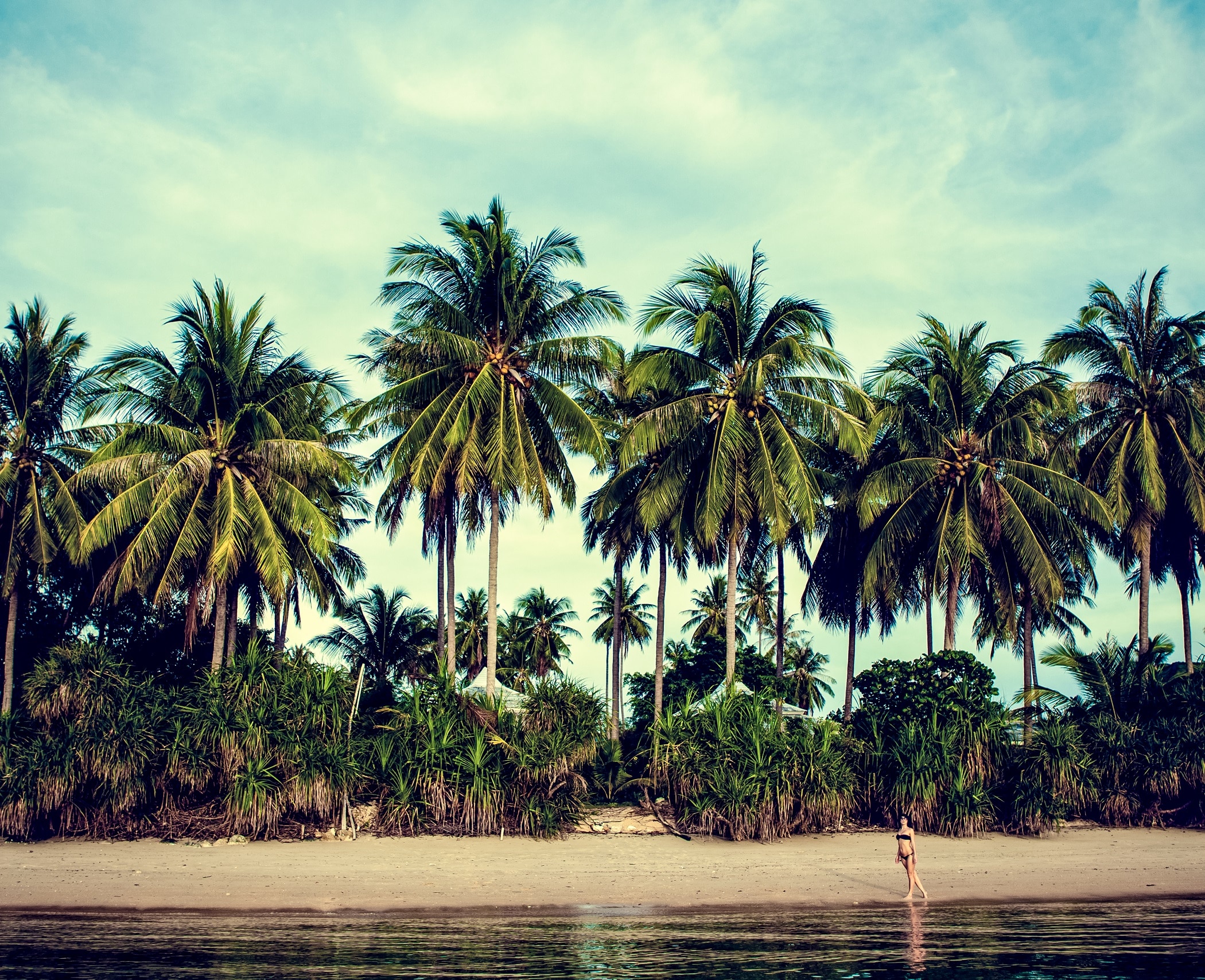 5. Stay hydrated
You always want to stay hydrated, but as you get movement in and you are under the sun while walking on the beach hydration is especially important. So make sure you always bring a water bottle, juice or fresh fruit with you to refill your energy.
6. Use sunscreen
Avoid that post-beach sunburn or sun damage by using a highly protective sunscreen! Even if the sun is not burning hot and clouds are around, it is always a good habit to take care of your skin, in general, but especially when spending a few hours outside.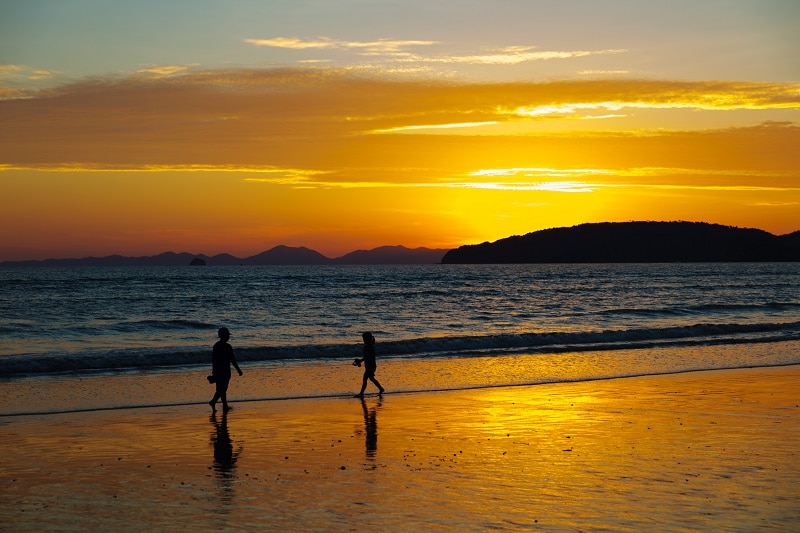 7. Be mindful of the wind
Do you want a more difficult walk or an easier one? Decide when you want the most challenging portion of your walk/workout and time it with the wind direction.
8. Take the time to connect
A great benefit of beach walking is that you are connecting with nature as you get movement in. So, as you walk, take the time to listen to the water, feel the sand between your toes, deeply breath in clean air and let the sun rays warm you… you will feel the stress leaving your body in just a few minutes!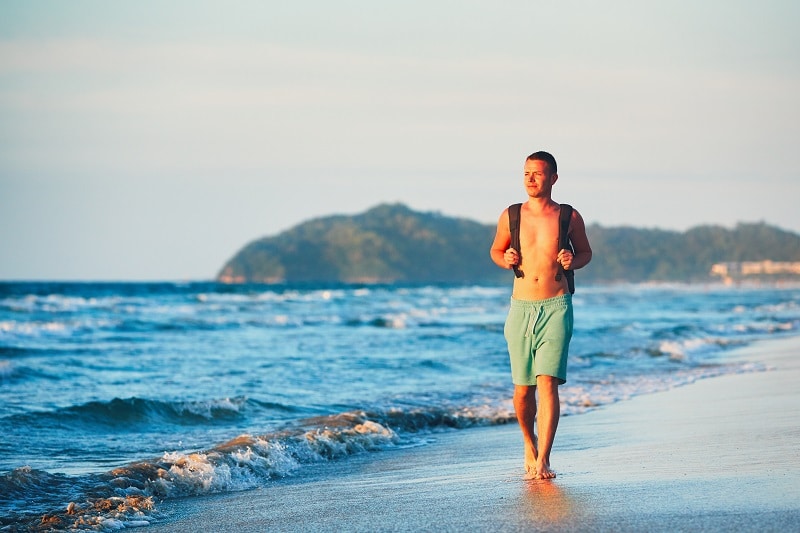 9. Don't push yourself too far
Pushing yourself too far with beach walking could result in shin splints or a sore tendon in your foot, as it calls for whole other physical requirements than walking on a standard surface. So don't overdo and build your way up to walking for father distances.
10. Engage those abs
When you walk in general, if you engage your abs you feel a greater sense of stabilization. This can be especially beneficial as you walk on uneven slopes of the sand.
For extended and durable benefits, you can do beach walking all year long as you enjoy the beauty of the beach. It is great even during the cold season if you enjoy outdoor activities and you are not sensitive to the cold. Just be sure to bundle up and wear layers and you are ready to go!