You would like to take a trip on your own, but doubts assail you. How to organize a trip on your own? Where do I start looking? Do you know how to choose what to see and do? How do I configure my itinerary? How do I move through a foreign country? Where do I look for accommodation? These are just some of the usual questions when we start preparing a trip on our own. We, after many trips and years of experience, have learned to organize a trip in a simple and fun way. Find the exact steps below.
Choose destination and dates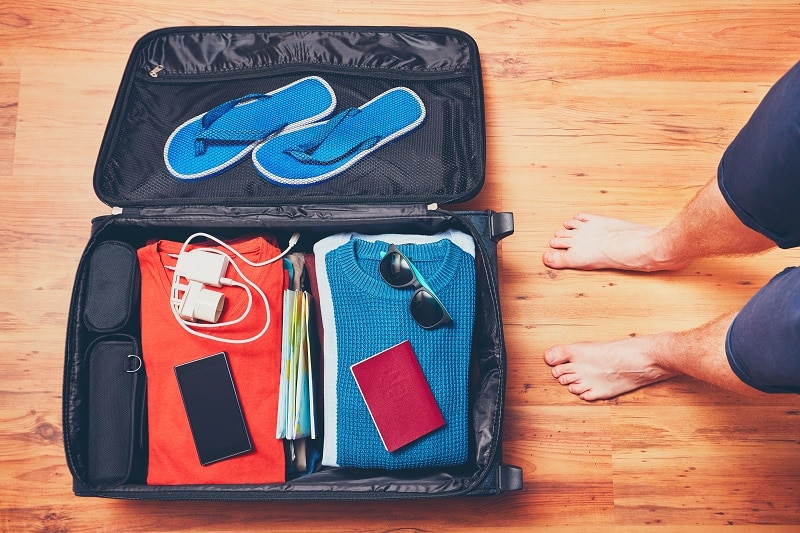 Destination
Choosing a destination is a personal decision, a "I would like to travel to …". Think also what kind of trip you want. A cultural trip, relaxation, a trekking trip, a tour to see wild animals, a diving trip or something varied.
Security
Check that it is safe to travel to the chosen country. The most reliable and updated information is on the website of your country's Ministry of Foreign Affairs. Look at their "country cards" with updated travel and safety recommendations.
Climatology
See if the weather is optimal on the dates scheduled for your trip.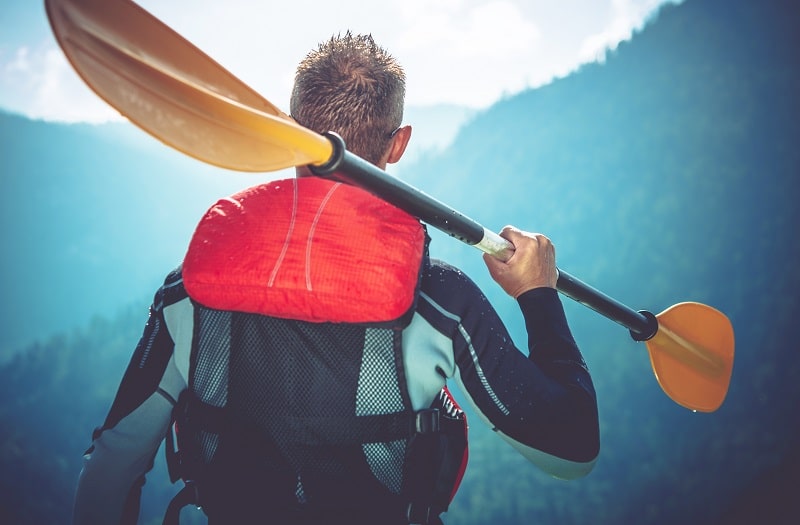 Travel budget
It's not about calculating your exact budget. Just look at if the country's standard of living fits your budget. Also inquire the prices of the flights in Skyscanner and the one of the accommodations in Booking since both are the most important items of the budget of a trip.
Trace the travel route
Already with a decided destination and dates, it's time to make a list of what to see and chart the itinerary. It is the most entertaining but also the most laborious of organizing a trip on your own.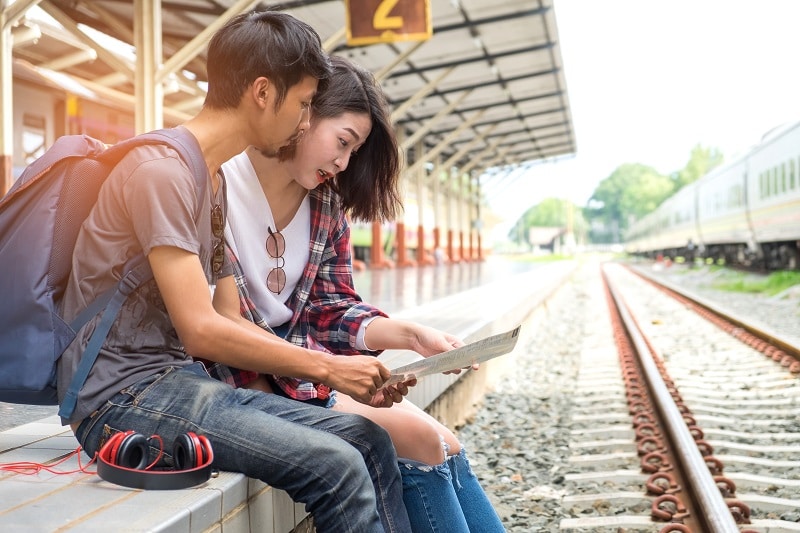 List of "possible" places to see
Write down all the places you find interesting. Search itineraries in blogs and traditional guides and see where the trips organized by agencies go. Everything goes to get ideas.
"Definitive" list of places to see
At this point you will have an initial list with a lot of "possible" destinations. Time to make a selection. Our recommendation: Travel slow, get to know in depth the area of ​​the world you visit and do not try to cover everything. We classify the sites we see as classic and alternative.
Classic destinations are the ones that coincide on most travel routes. If everyone visits something, it is usually because it is essential and a priority, so we include them in our final list.
Alternative destinations to which only some travelers go. Find detailed information about each of those destinations and then include them in your final list, according to your preference and the time you have. Some travelers love reaching normally inaccessible places!
At the end of this step you will have a list with the places to see and how many days to dedicate to each of them.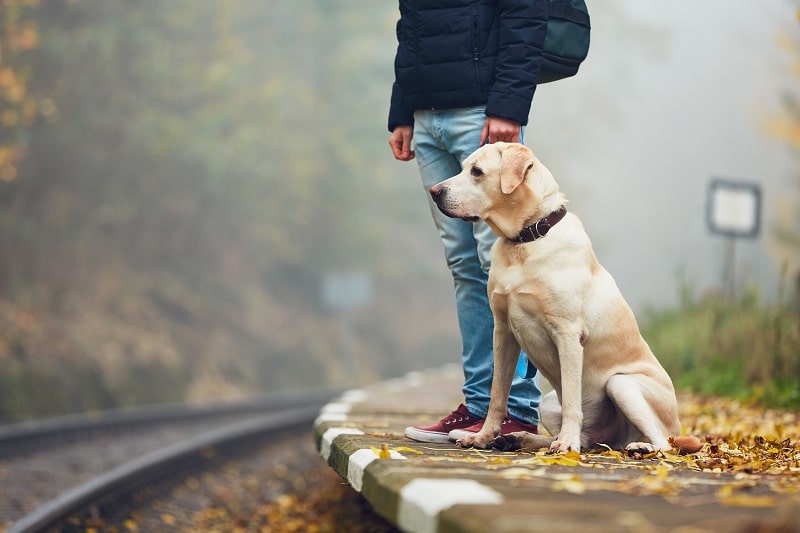 Travel around the country
Choosing between the different options you have to move to will depend on the destination, your personal taste and the time you have. It does not take the same time traveling by motorcycle, car, public bus, plane, train or hitchhiking. If you choose the car, calculate the distances with GoogleMaps.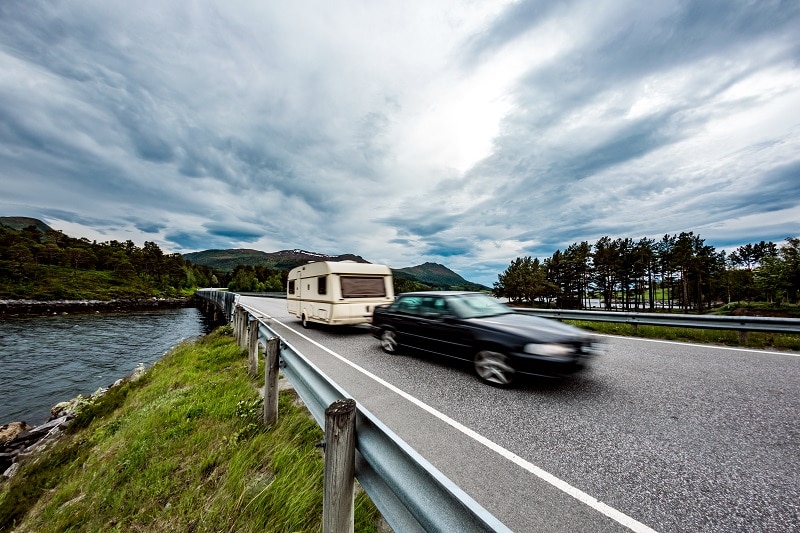 The travel route
You already know what you want to see, how many days to be in each place and the time you need to travel. All that remains is to write the route. Keep in mind that when traveling on your own, the route is not strict. You can vary it even once you are at your destination. I advise you to leave some day of margin for unforeseen events like a missed bus, a day of torrential rain that prevents you from setting foot in the street, a headache due to altitude sickness etc.
The travel infrastructure
Buy the plane ticket
If your travel route is not circular, see how multi-destination flights work. Look in search engines like Skyscanner and then compare prices by accessing the airline itself, sometimes surprising one or the other. With flexible travel dates you will find more offers. Prices vary according to the day of the week you fly. Some companies only fly certain days of the week.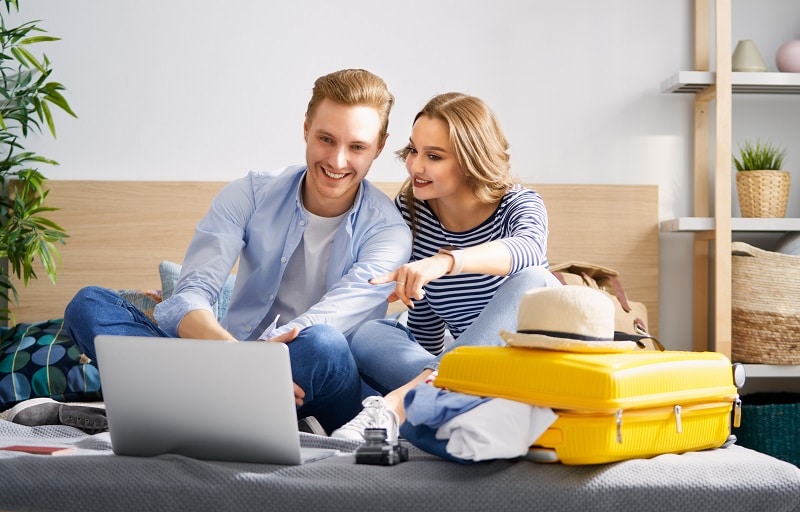 Book accommodation
Before the birth of the Internet (yes, we were already traveling then), there was no choice but to reach the destination, take a map and ask each hotel one by one. Today, with the Internet, I advise against this option. It's slow, tiring and desperate if you can't find a room. It's better to book the hotel in advance or on the go? It depends on tastes and season. Taking it reserved saves time during the trip, but forces you to follow the default itinerary.
Outside the high season, you can book the hotel a few days in advance. This allows you to change the route on the fly. Take from home a list with several accommodations that you like from each city (you can save them in your Booking favorites), it will save you time on your trip. So to book you only have to check room availability in the hotels on your list.
Reserve the rental car
Use search engines and car insurance comparator sites such as overstappen.nl and even the website of the companies themselves. Try to reserve it with free cancellation.
Documentation and paperwork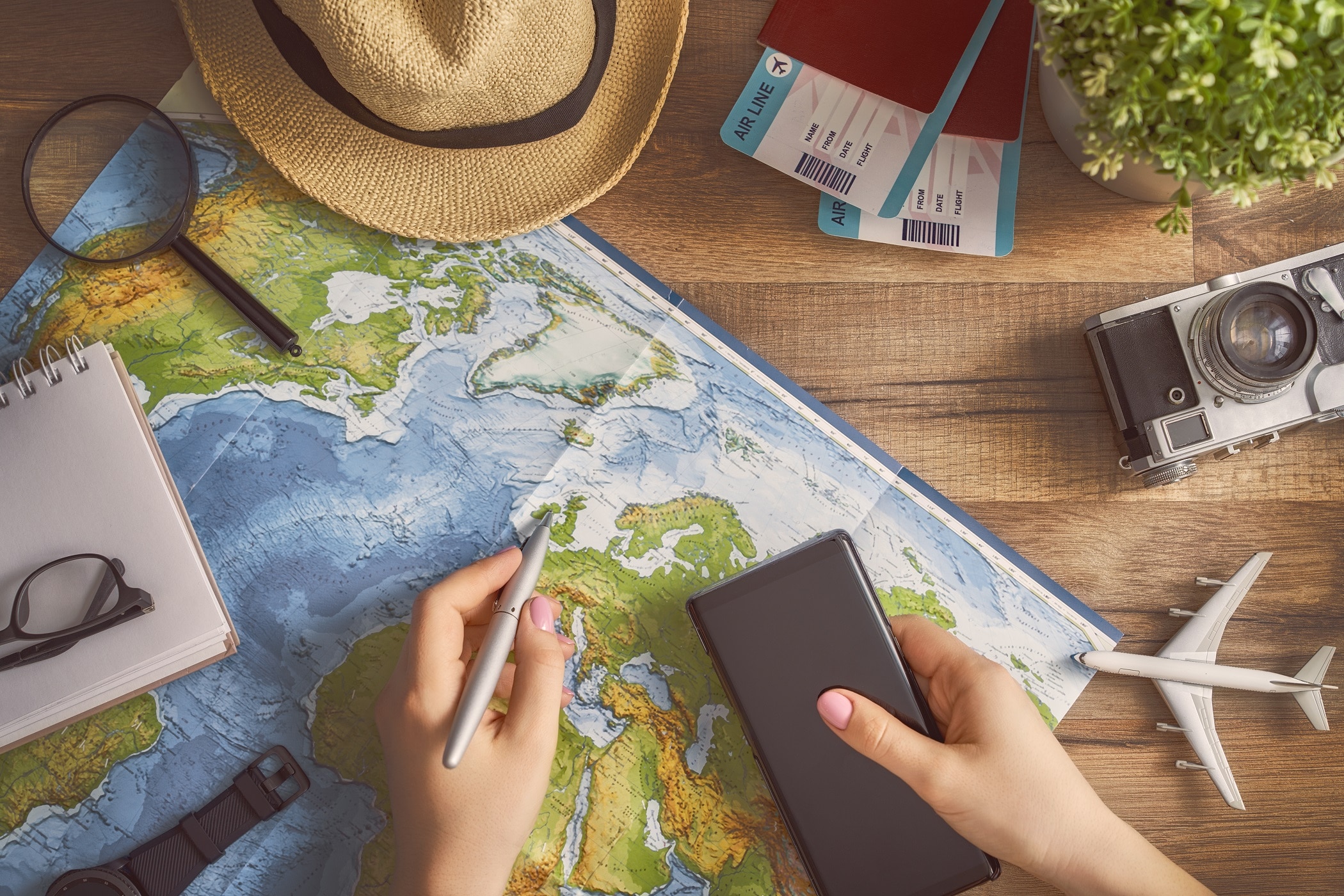 Passport
Check that it does not expire at least 6 months after your return date (they almost always ask for it). Some country asks for a certain number of blank sheets or that it does not have a seal of having been in certain countries.
Visa
Check online if you need a visa, but always confirm it at the embassy. If you need a visa, ask if you can obtain it when you arrive in the country (visa on arrival) or you need to process it beforehand. Do not leave it for the last minute, obtaining it in some countries requires weeks.
In countries like the US, if you have previously traveled to Iran, Iraq, Syria, Libya, Somalia, Sudan or Yemen, you will not be able to travel with ESTA and you will need a tourist visa that includes a personal interview at the American embassy.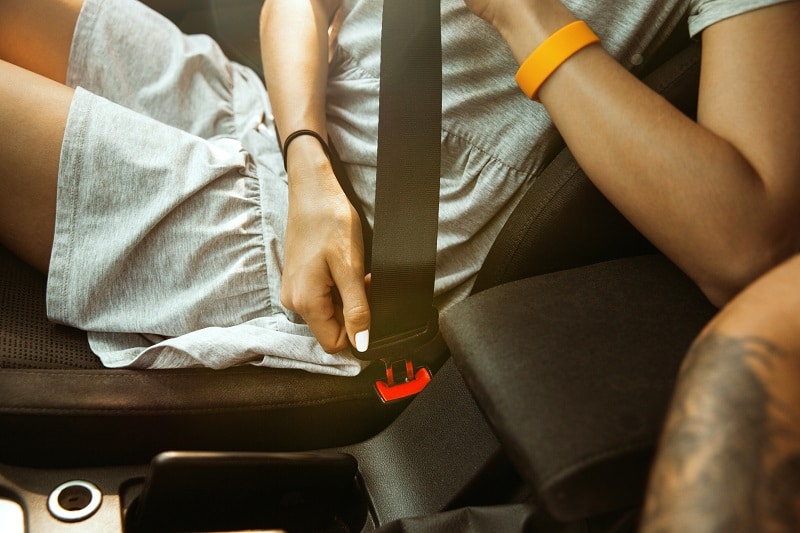 Money
If you have a stable currency such as dollar, euro, pounds, Swiss francs, yen, it is best to exchange when you arrive in the country of destination.
Bank cards
Always travel with a minimum of two good credit cards that do not charge for currency exchange.
Car paperwork
If you are going to drive a vehicle (including motorcycles in Southeast Asia), check if you need to get an international driving license. If you also rent a car, take out franchise insurance.