Boston is my favorite city in the U.S.A since it doesn't look like the classic American cities. I could say that Boston looks like a European city, it's architecture, the buildings (everything is the same). Boston is a place full of activities. If you decide to visit Boston you should prepare yourself for history, culture, delicious food and lots of walking. Here are the things you shouldn't miss in the city of Boston
1. Museum of Fine Arts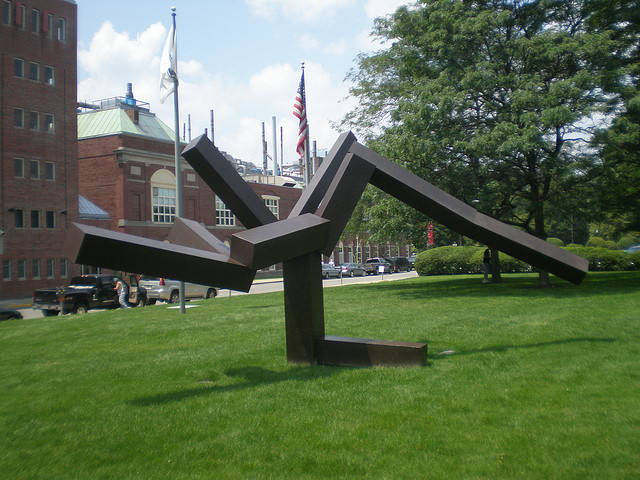 The museum of fine arts is one of the essential stages in a vacation to Boston, a museum which gathers valuable works of art from all around the world – you can see spectacular art works. If you enjoy spending time in museums you will spend at least one day in the museum of fine arts.
2. Freedom Trail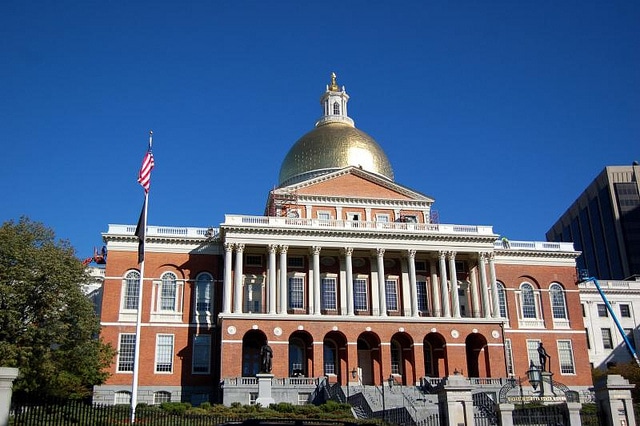 Freedom trail is a free path that goes through Boston, and allows you to admire the beauty of many sites that you cannot even imagine.You will enjoy the path and you will definitely stop to take pictures.
3. Old North Church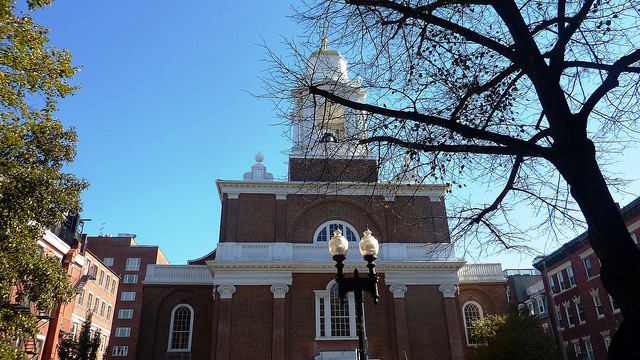 The old north church is the oldest church in Boston, designed by William Prince; it is a beautiful church whose architecture, the light is adorable while the colors of the church do make the difference.
4. Samuel Adams Brewery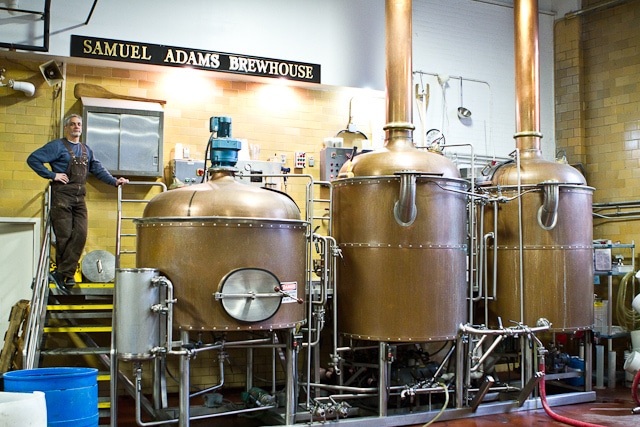 It is the best place to enjoy a good beer. So beer lovers take your car and visit Samuel Adams place to drink a cold beer, eat something and continue your road trip.
5. Boston Public Garden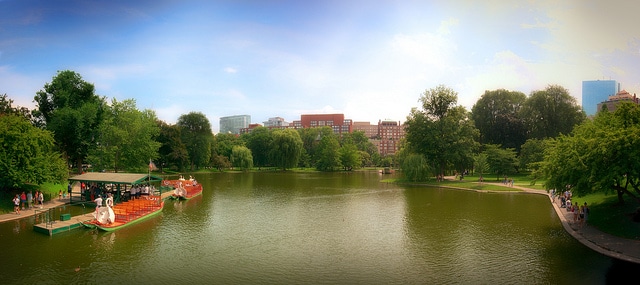 It is the place that you should visit with your family and enjoy a beautiful day, have a picnic, or rest for a while and enjoy the green.
6. Faneuil Hall Marketplace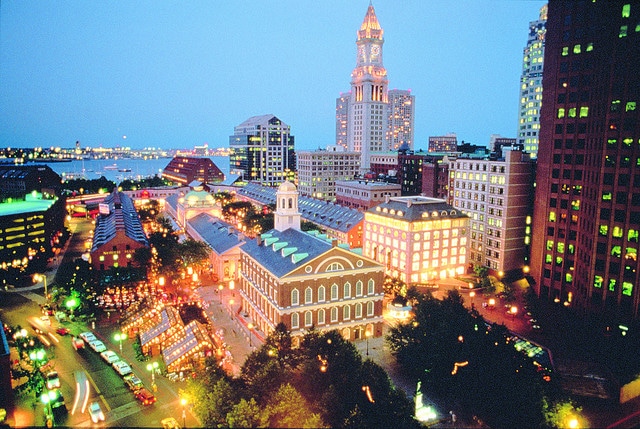 It is the market town of Boston. Founded in 1742 by a wealthy merchant, it is the best place to  shop for hours, eat delicious meals and enjoy your day  in a beautiful environment.
7. George Island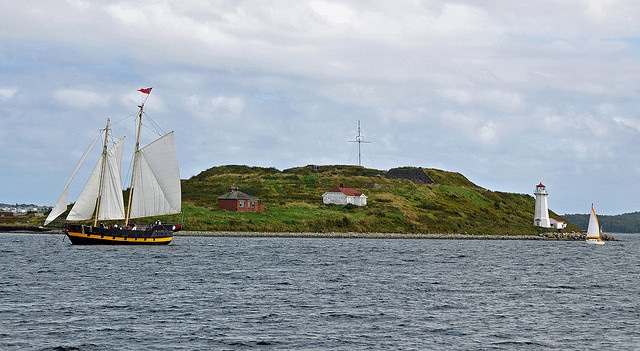 George Island is a lovely island, it's so beautiful that you can have picnics; you can walk all day and enjoy the nature. It is a place where you can find peace in a quiet and historical place.
8. Copley Square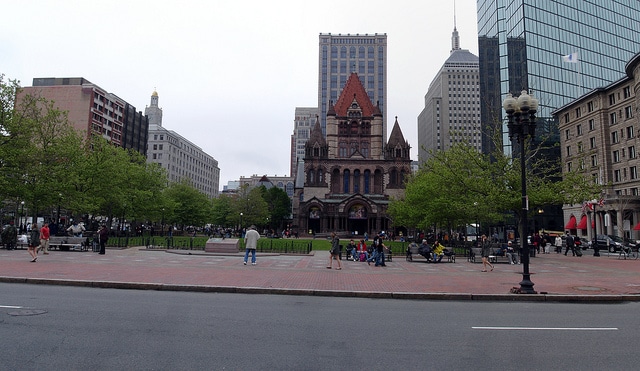 It is one of the most important squares in Boston, where you can find everything. You can spend your time creatively; you can enjoy your walk, eat in nice restaurants and go shopping.
9. Back Bay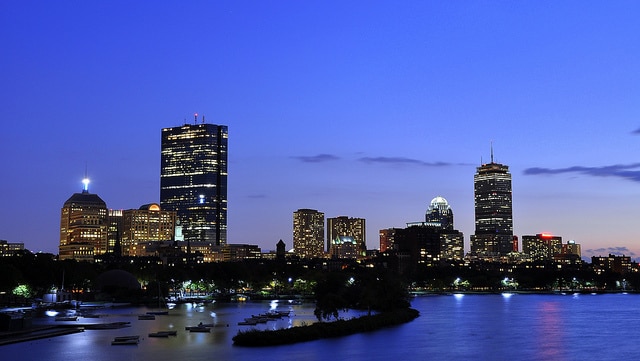 In Back Bay you may see many celebrities because it's the most fashionable destination. It has many trendy restaurants and bar's that play live music. I mostly admire the vintage style of some buildings.
10. Prudential Center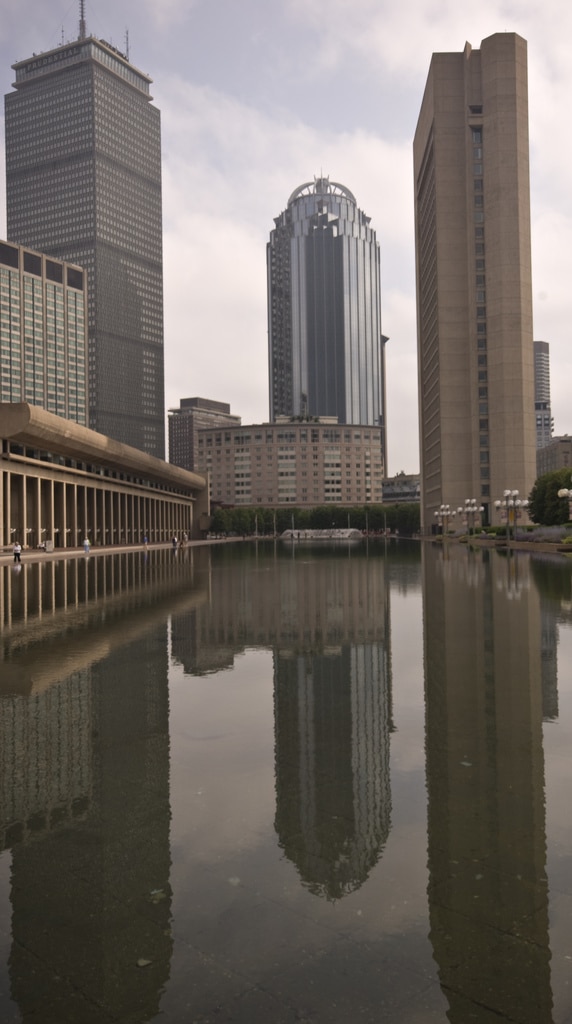 It is one of the most known  centers of Boston  – if  you decide  to  visit  the Prudential Center you should know  that  you have to  spend  most of your day there because you can enjoy your time doing  many activities, like dinning in a nice restaurants, you can spend  hours shopping, and you can enjoy the nice stores.
Boston on map:

By Angela B
Photos: Hanneorla Hanneorla , GoldenEye Photography – Dover, NH, Elizabeth Horton , Caleb Keiter , carlos_seo , Greater Boston Convention & Visitors Bureau , archer10 (Dennis) , dachoutom, Mike Cialowicz , parkerpyne_investigates