Many travelers who have been to Boston claim that for all the cities in the United States, it has the most European feel. A wonderful fall destination, Boston has warm sunny days with cool crisp nights, beautiful fall leaves and many fun activities for solo travelers, couples and families!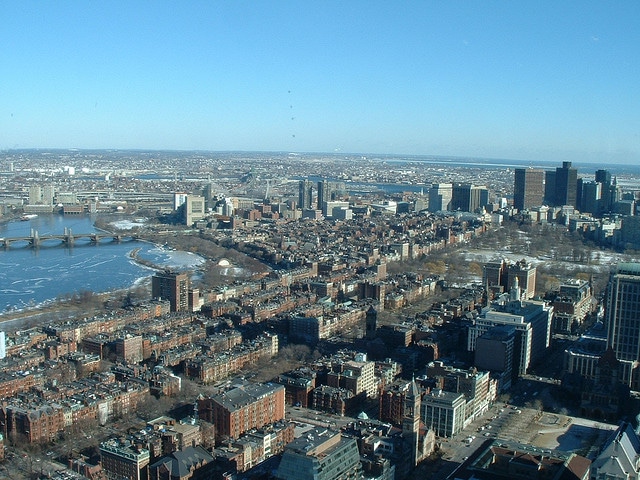 A vacation in Boston will feature excellent shopping, delicious food, exciting sports teams and some of the best history in all of America! Some of the best times to visit Boston are from May to November, the weather will be great, flowers in full bloom, and many of the restaurants will have sidewalk cafes set up for a relaxing bit of people watching.
Boston is a perfect walking city, although it might be small compared to many other World Class cities, a stroll through some of it's distinct neighborhoods can be like visiting many places all in one!
Trendy Back Bay has the best in luxury shopping, five star restaurants and the swankiest nightclubs. For a change of pace try the North End, Boston's Italian neighborhood full of tiny and rustic restaurants, delicious pastry shops, and the place to catch a game of football at a corner café. Beacon Hill is one of the oldest areas of Boston, full of history, posh boutiques and hidden parks.
Boston is right on the Atlantic Ocean, allowing for wonderful nighttime strolls through the harbor, or hop on a boat and enjoy a whale watch. For those who love history, follow the red brick pathway of the Freedom Trail, winding through many neighborhoods, it provides a great introduction of the beginnings of the United States.
Another great way to pass the day in Boston is to visit some of the many college campuses around town. Right across the Charles River from downtown, world famous universities like Harvard and MIT are a short stroll or subway ride away. Wondering through the historic greens and having a picnic can make everyone feel like a student again!
Remember to keep a trip to Boston in mind next time vacation planning comes up, with something for everyone, great food, and year-round events, it is a fun and exciting place to visit! Brought to you from the best travel blog….
By Liz Froment