Traveling is the best medicine for the soul. There is nothing more healing than a journey to exercise the spirit. But everyone who does it frequently knows that things are not always rosy. Great trips – especially those that are to remote and less developed countries – can bring about falls, bruises, germs and stress, and many people feel overwhelmed and intimidated by this idea, preventing them from wanting to leave their comfort zone. Luckily, the issue of hygiene and health in travel is becoming increasingly important, so for your body and mind to be 100%, we have compiled some tips with which several backpackers stay healthy and in great shape during trips:
1. Take Advantage of Yoga
When you seek to feel good in body, mind and soul, nothing is better than yoga to improve all three things at the same time. It will help you combat the circulatory problems associated with travel, improve the quality of your dreams, you will feel much more excited and you will meet other travelers who participate in the session.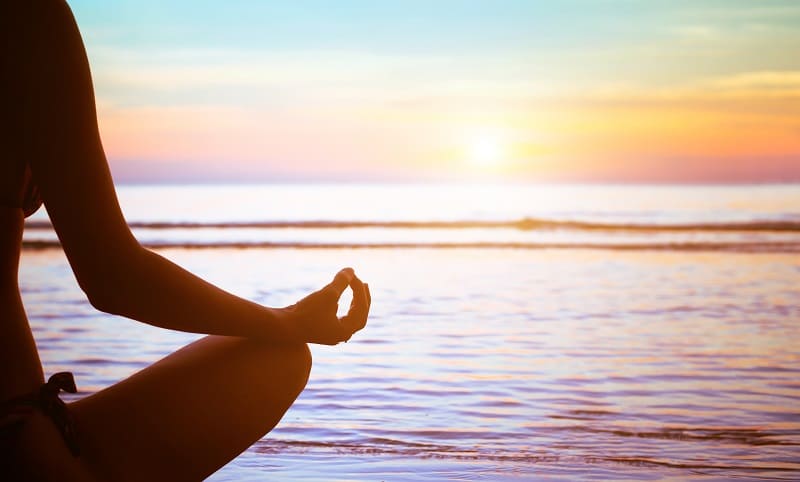 Source: Link
2. That your journey is also a spiritual journey
Caring for one's own body is tremendously important, but so is our spirit. Many travelers tell us that traveling as backpackers has opened their eyes to a new way of understanding life and understanding their place in the world. Learn what you learn, remember: always spare a little time to explore the world around you and delve into the meaning of your own existence.
3. Disconnect from the digital world
A quick and easy way to give your mind a little respite is to disconnect from the digital world. Anyone who has traveled to less developed countries will be able to confirm that some of the happiest people on the planet are precisely those who have much less than us. Being able to go back to the times before the digital era is a key factor in resetting our minds.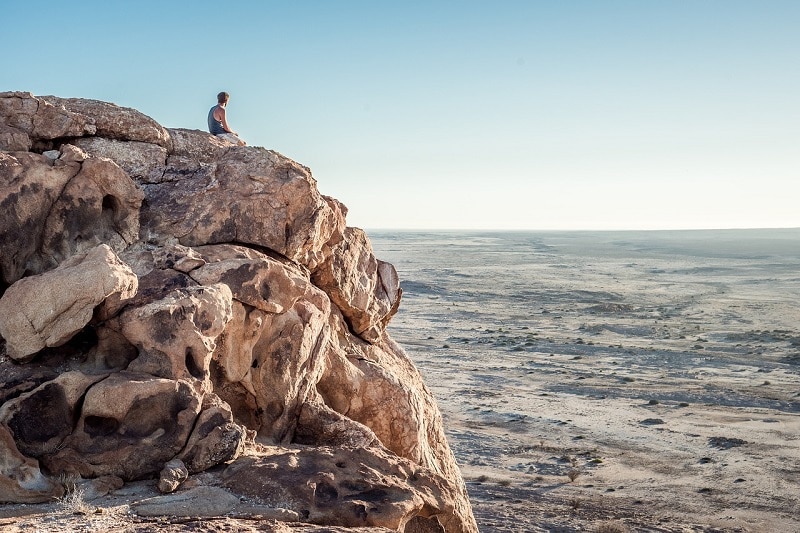 Source: Link
4. Get enough sleep
When traveling we should not underestimate the importance of sleeping well. Unless it is a short city break, traveling as a backpacker is usually in most cases a marathon rather than a sprint. Choose a hostel that is as comfortable as possible and recharge your batteries. Your body, mind and spirit will thank you.
5. Pamper yourself a little
Caring for the soul also means to enjoy oneself. Seriously, live a little! Traveling will change your life, and part of that process goes through experiencing the wonders of the world. Do not be afraid to think of yourself once in a while and indulge yourself after a long day of adventure.
6. Learn to eat healthy while traveling
Many health problems improve (and are even resolved) by eating well. If you want to stay healthy, it is important that you are disciplined and look for time to feed properly as many times as possible. If you snack between the hours, try to make the snacks healthy too. It's not easy, but at least try to make eating well be the norm, not a luxury. Eating healthy is cheaper than you think.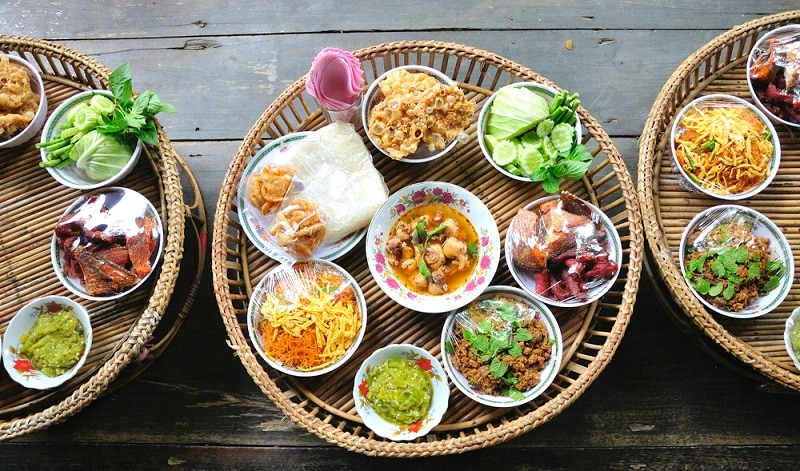 Source: Link
7. Hydrate
All you have to do is stay hydrated. It sounds easy but you'd be scared to know how quickly it gets worse when we're in the sun, we sweat, and there's not a drop of water left! Do not forget to put some water purification tablets in your backpack in case you have doubts about its health and always take a reusable bottle. May the H2O always accompany you!
8. Drink in moderation
We know what you're thinking. Many backpackers like the party and love wine, yes. And we also know that hostel bars give rise to great anecdotes and epic nights. But remember: always drink in moderation. Your liver will thank you and you can remember those extraordinary nights forever.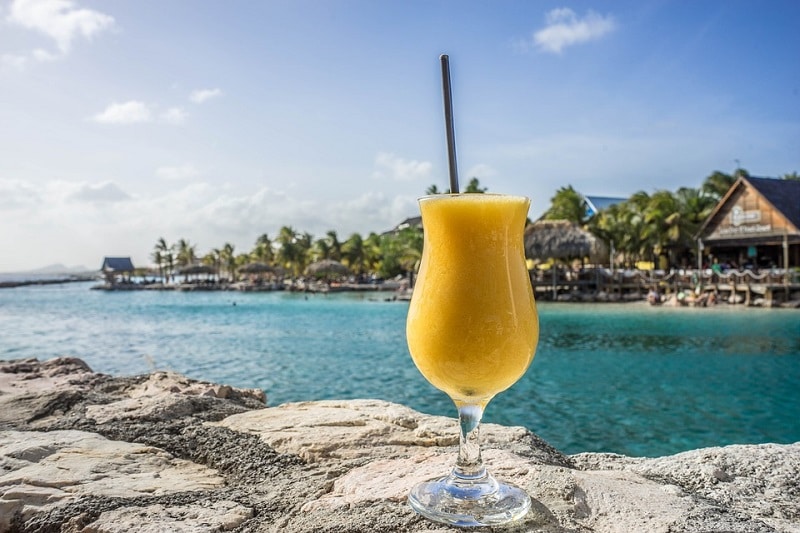 Source: Link
9. Exercise while traveling
It seems obvious but it is not. Many of the things that are done during a trip are exhausting. If you are not fit to climb mountains and explore large cities on foot, it is best to seek a little time a day to exercise and sweat a little. A good kick of endorphins is always great to revitalize body and mind.
10. Take vitamins
Keep your immune system 100 percent, your energy levels at top and your body functioning like a well oiled machine. Traveling can be a grueling task, so if you have a vitamin deficit, try to take some perfect nutritional supplements to correct it.