Tenerife has a great deal to offer, beyond sunshine and cheap drinks. Whether you love nature, enjoy the thrill of a volcano, or prefer concerts or camping, there's plenty to do on this island.
1. Attend a carnival
Come to Tenerife in February or March and you may be swept away by a huge fiesta. Carnivals happen all over the island and the locals dress up, have all night parties and generally revel to their heart's content. The carnival is loud, crowded and exhilarating, and you're encouraged to join in.
2. Climb a volcano
No, not a smouldering one of you might get a bit warm! Mount Teide, a dormant volcano, is Spain's highest peak. It reaches 3,718 metres above sea level, and is impressive to view from the ground. Even more impressive are the views from the peak. The surrounding terrain is quite breathtaking, with plains of red earth dotted by trees.
3. Swim in a natural rock pool
The town of Garachico, which was once Tenerife's main port, is famed these days for its varied natural rock pools. They are filled with tropical fish and suitable for all levels; some are shallow and great for children, and others are better for deep sea explorers.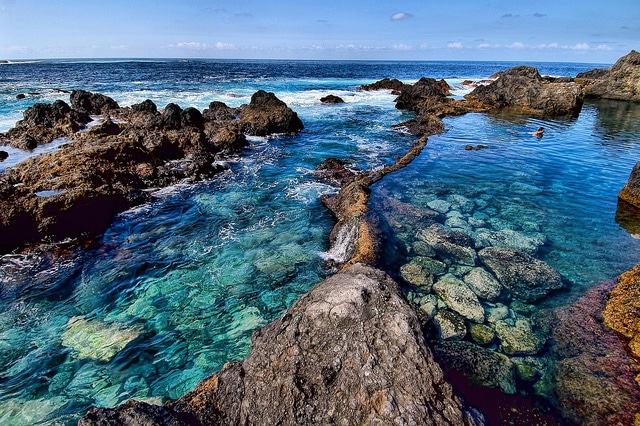 4. Visit Auditorio de Tenerife Adán Martín
For some quiet contemplation, visit the Auditorio de Tenerife Adán Martín. It is a beautifully sweeping concert hall which is visible as you enter Santa Cruz. The program of events includes ballet, concerts and musical, but even if you don't fancy seeing a performance, the exterior, designed by Santiago Calatrava is well worth seeing.
5. Go camping
There are thirteen campsites on Tenerife and given that the nature is so beautiful, a night or so under the stars is a wonderful way to spend time. In addition, each campsite is free of charge. They're also free of campsite shops, discos and shower blocks, which means that it's not exactly glamorous, but if you truly like it to be just you and the great outdoors, this is one for you.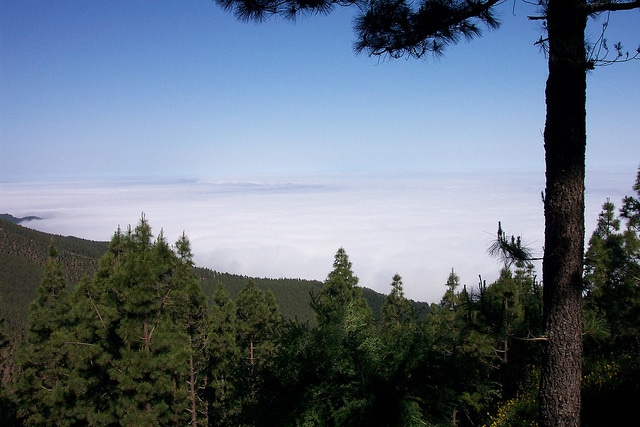 6. See an ancient tree
And speaking of nature, if you want to see something incredible, go and view the Millennium Drago tree in Icod de los Vinos. Nobody knows how old it is, with guesses ranging from 650 years to 5,000, but it's certainly imposing and was once believed to have grown from the spilled blood of dragons.
7. Go for a picnic
If you don't fancy going the whole hog and spending the night under the pines, how about a daytime jaunt? There are multiple zonas recreativas (picnic zones) throughout the region, and locals flock to them on weekends. They are clearings with picnic tables featuring ample tree shade, stone barbeques, fresh water and toilets, and the atmosphere is great.
8. Enjoy a concert
There are loads of concerts and music festivals of all kinds in Tenerife, and during Fiesta or national holidays, they are often free. So if you like pop, rock, or jazz, just pop into the nearest Cultural Centre to see who's playing in your area tonight.
9. Check out a Romería
If you are staying in a historic town, such as Garachico, Tegueste, or Los Realejos, you might be lucky enough to get swept up in a Romería, a traditional Spanish street celebration. It's best described as a combination of a harvest festival, village fête, and a County Fair. Locals wear historic costumes, and parade through the streets with their oxen and livestock, singing along to traditional folk songs.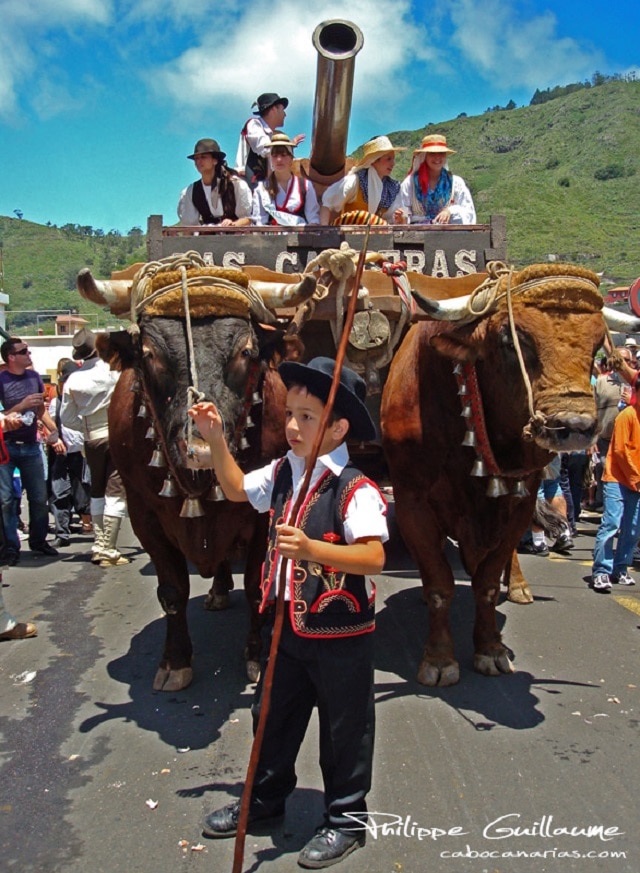 10. Go to the hamlet of Masca
Masca is a tiny scattering of houses that feels utterly frozen in time. Tucked away in the Teno Mountains, to reach it you must pick your way along a narrow mountain road, which offers stunning views as you go. The houses are perched precariously on mountain outcrops. Don't forget your camera!
11. Have fun at Siam Park
Siam Park is a crazy water park with a Thai theme. It's absolutely massive, featuring lots of slides and rides, and there's a ton of restaurants and cafes to relax in too. The waves in the artificial wave pool (complete with sandy beach) are so large you can even get surfing lessons in it.
12. Relax at Parque Marítimo César Manrique
Less hectic fun can be found at Parque Marítimo César Manrique, a beautiful collection of natural salt water pool designed by a well-known artist and architect. The pools feature tropical plants and fountains, and are a real treat for a relaxing day.
Images via Creative Commons: Garachico, Tenerife Pine Forests, Romería