Estonia is a fairy tale land surrounded by forest and mystery, shrouded in a bright cloud of romantic idealization that keep people coming back year after year. The beauty, the artistry, the elegance, the sheer treat for the eyes and the soul. With so much to see and do, where on earth are you supposed to start? We have ten suggestions you might consider in order to get the most pleasure out of this wonderful trip.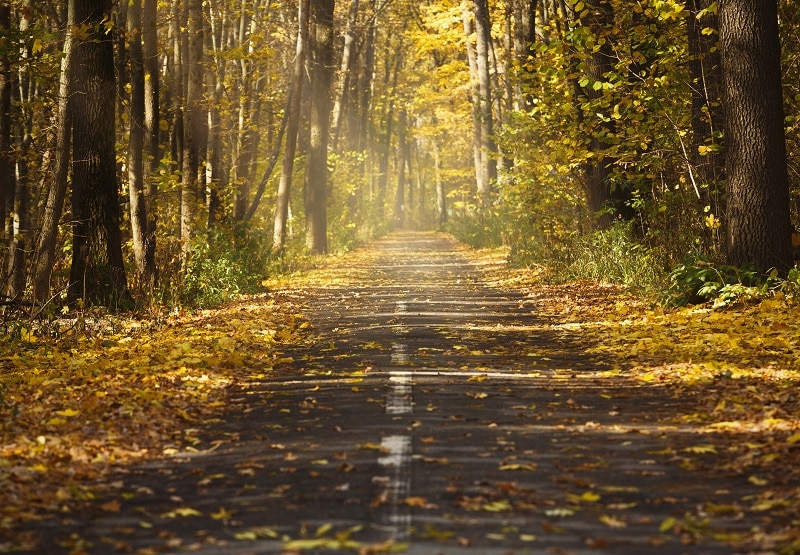 1. Bog Walking
Yes, this is real. You wear "dog-shoes" which protect your feet from the muck as you balance on waterlogged bogs without sinking. Three peat bogs are part of a national park called Soomaa, which is located near Parnu. In this manner, you can experience the beauty of the local bogs in such a fragile, delicate ecosystem, without damaging it, or yourself.
2. Nighttime Canoeing
You've probably been canoeing before, but at night? Now that's a whole different pleasure altogether. The waters are as still as the night itself, the air as silent as a tomb. You glide along a mirror of absolute tranquility, listening for the sound of elusive wildlife slinking along the banks. It's a truly sublime experience that you absolutely must try once while visiting.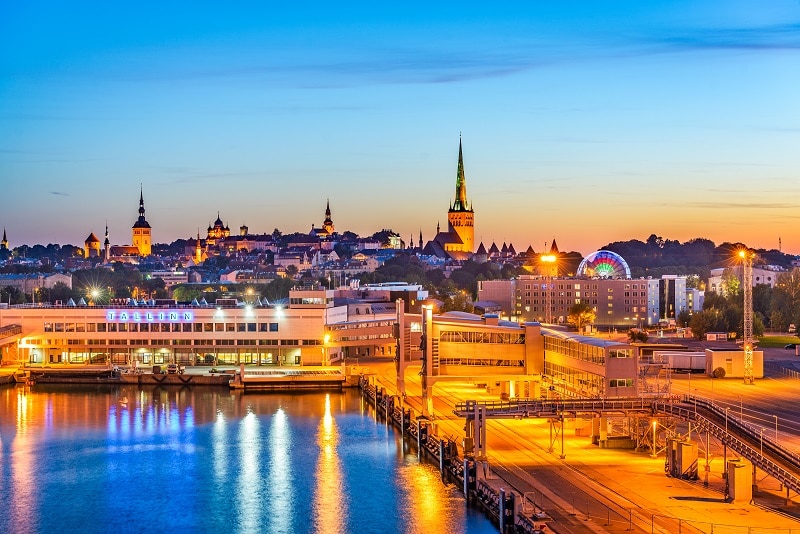 3. Tartu Toy Museum
This is the largest toy museum in the Baltic countries, displaying thousands of toys designed to rejuvenate the nostalgic child in just about anyone. Some of the toys can even be played with. If the museum's aim was successful, you'll leave longing for your childhood once again. There's no better place to find reminders of nearly every place you visit in this wonderful country.
4. Go Shopping in Tallinn
This town contains some of the largest shopping malls in Estonia. It is lined with dozens of specialty stores that sell everything — from food items to designer clothes. You can use websites to browse almost anything in your hotel at night when you're taking a break.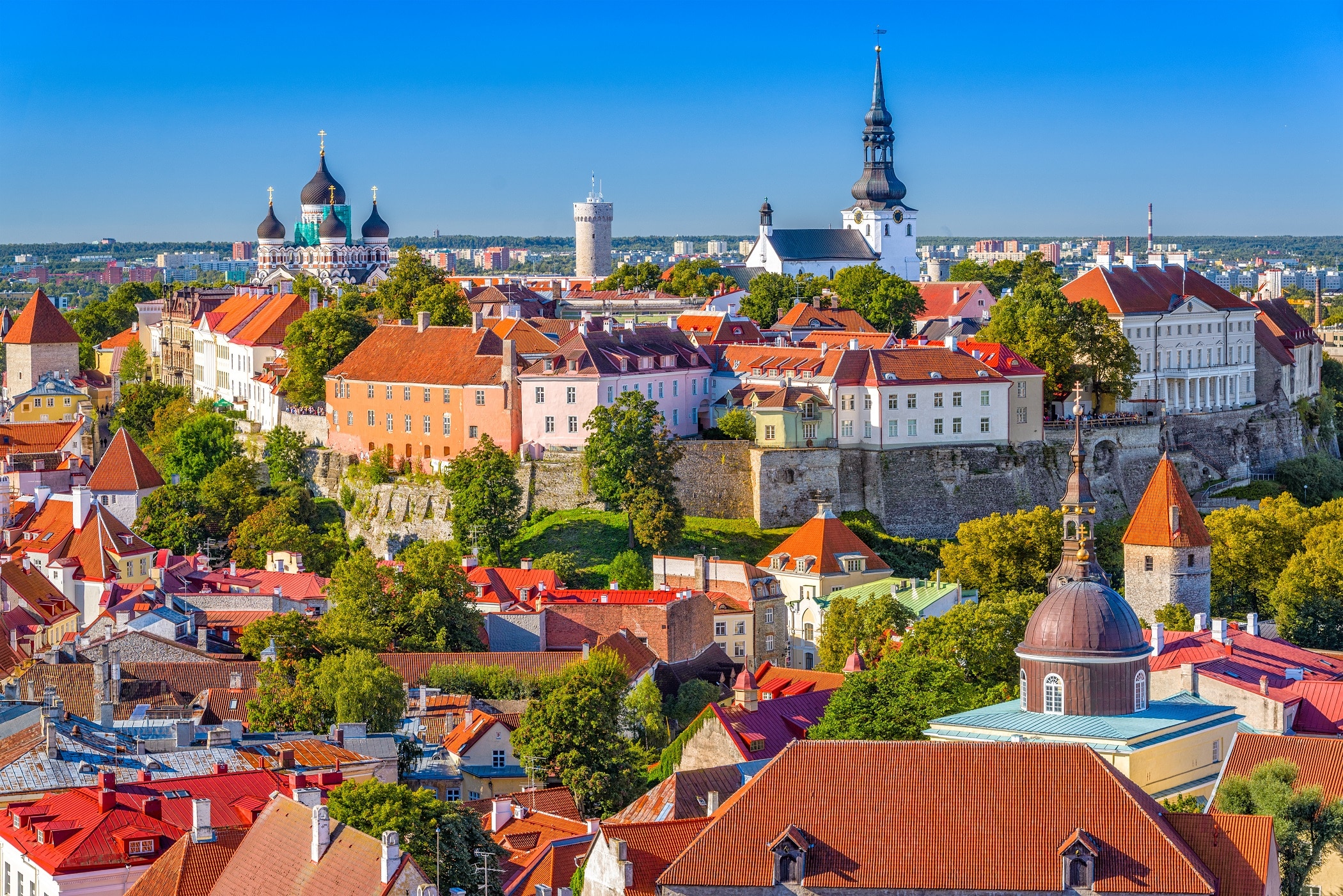 5. Spending The Night in a Bear Hide
How does spending a night spying on a bear sound? Located in Alutaguse, it's a well-fitted hide, with chairs, beds, windows designed for photography, everything you need. And while the wait may be long, it's all worth it when the enormous brown bear suddenly shows up outside the hide, ready for cameras.
6. The Baltic Beaches
If you're an ocean nut, then you'd be highly recommended to check this place out. Along the shores of the Baltic sea are vast expanses of beautiful, sandy beaches, golden sand stretching for miles and miles along the water. It proceeds clear to the mouth of the Narva River, where if you walk all that way, you can look at Russia on the other side.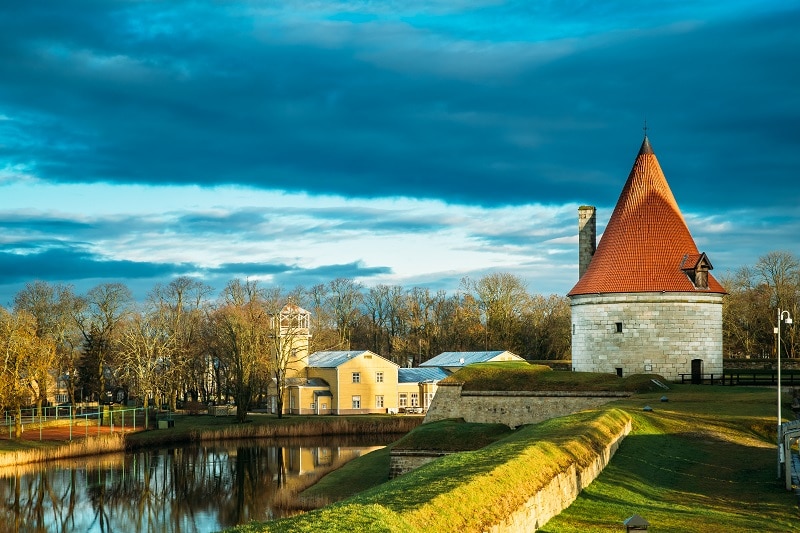 7. Open-Air Museum 
If you've always wanted to time travel, this is the way to do it. Extremely accurate recreations of 18th-century life feature small fishing villages, farms, mills, inns and even people in the most perfect way. You watch all of this going on around you and you'll truly feel as if you've been transported back in time. Everything right down to the tiniest detail is sheer perfection. Estonia is well know for its museums.
8. Estonian Song Festival
This event happens every five years in July. It's designed to raise awareness of intangible cultural heritage by encouraging the locals to preserve the precious expressions that became unique to their area. Roughly 30,000 singers take part and perform to thousands upon thousands of excited people.
9. NUKU Theatre Puppet Shows
Maybe watching a puppet show is a little odd, but you simply must here. This theatre has been around since 1952 and it features a wide array of puppet performers doing a variety of different types of shows, from musicals to plays.
10. Valaste Waterfall
Found at the Ontika limestone cliff, this is the highest waterfall in Estonia, falling from a height of around 30m. Thousands of tourists flock to this place to catch a glimpse of this amazing spectacle. In the winter, the spray freezes midair, creating a magical display of glittering icicles floating in the air.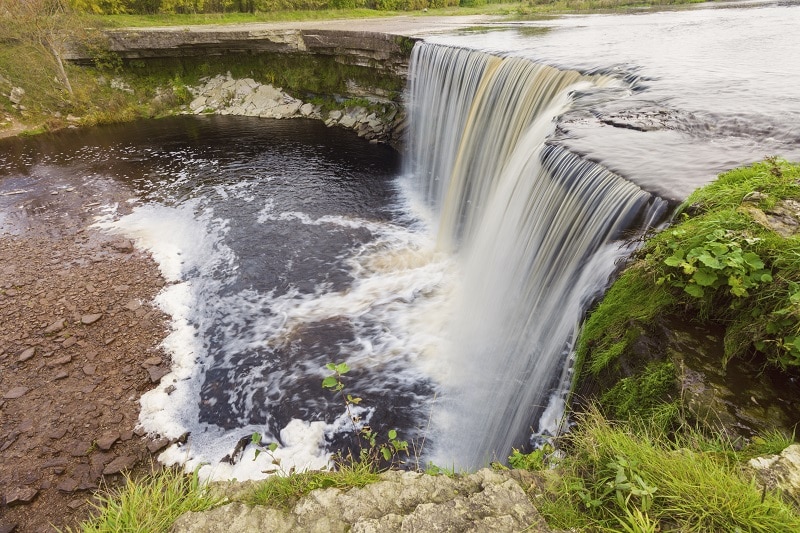 11. Whisking Galore Sauna
You're probably tired after all this rushing around. Why not take a breather in a warm sauna? Estonia is famous for them. But when in Estonia, do as the Estonians do and whisk yourself. By that, we mean you gently thwack yourself with birch branches, which creates a soothing massage designed to encourage better circulation.
12. KGB Cells Museum
No trip to this part of the country is complete without stopping to appreciate its somber, melancholy history. During the 1940s, the building was used as a prison for detainees and the cells contain the crimes of some of the prisoners listed on the wall. It shows not only the bitter side of the war but also the spirit of the Estonian resistance in response.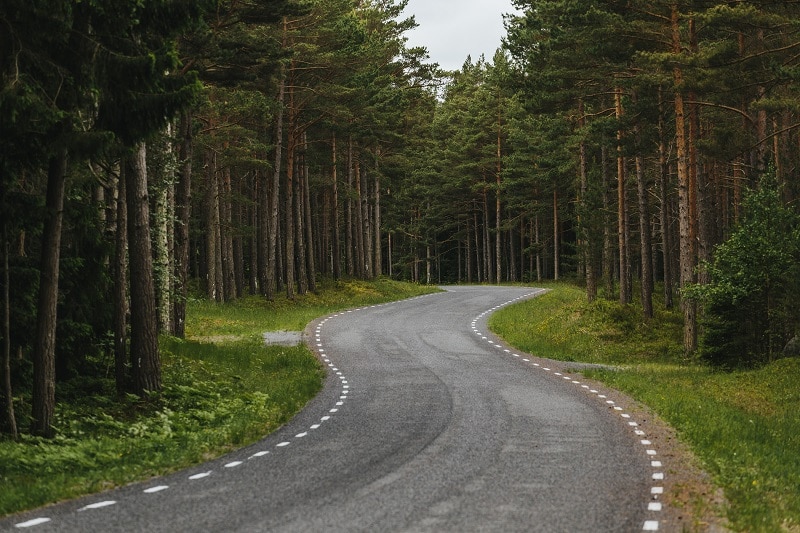 13. Kiiking
Finally, a true Estonian pastime and certainly not for the faint-hearted, you can try Kiiking. This is a local sport where you stand on a swing and try to gain enough momentum to clear over the top of the bar above you. Invented by Ado Kosk in 1993, it's a fairly recent addition to the country and a pure adrenaline rush. Due to the erratic weather, it's best to seek out a professional for advice and training.
Conclusion
Estonia is filled to the brim with exciting, one-of-a-kind experiences you can only get in this tiny country. Besides the beauty and serenity of the area, there's so much to do that you'll never fit it all into a single trip. Try anyway. Happy traveling, friends!