Despite its small size, Amsterdam is packed with attractions that choosing where to go and what to do can be overwhelming for a first-time traveler. Of course, what you end up doing largely depends on your budget, how long you're staying and what your preferences are (art, food, entertainment, etc). Here are some ideas to help you plan your trip:
15. Rent a bike to tour the city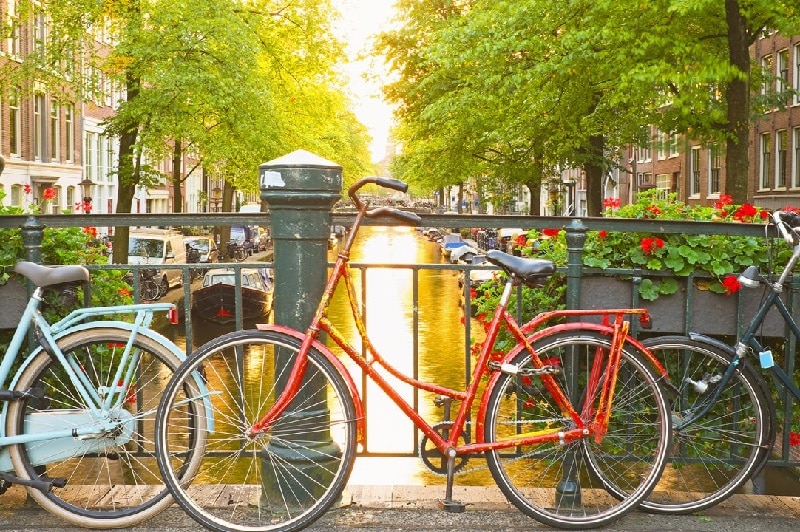 Source: Link
Amsterdam is one of the most walkable cities in Europe, but if you're on a limited time schedule, touring the city on a bike allows you to cover lots of ground. Just don't forget to get down and take some photos.
14. Try Danish staples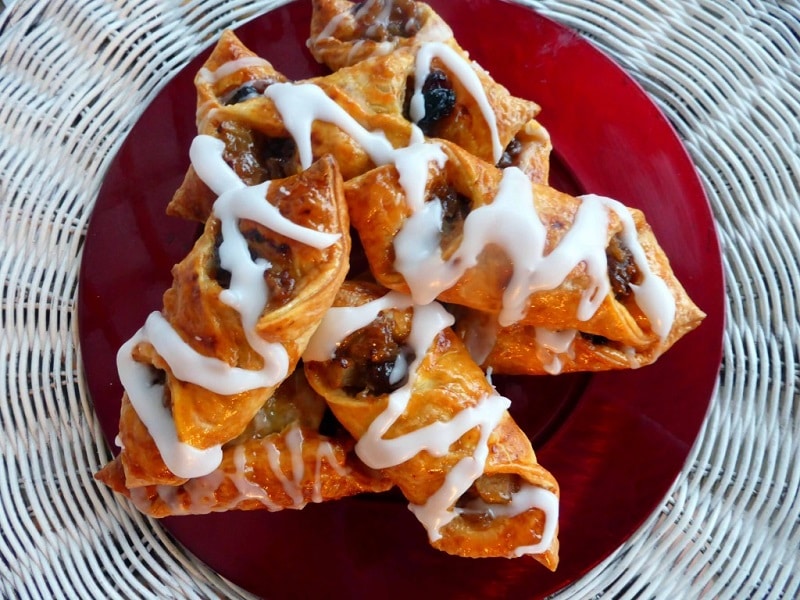 Source: Link
Tasting the local cuisine is one of the best ways to experience a place you've never visited before. Luckily, the Dutch are known for more than a couple of food items including cheese. Other specialties include bitterballen (deep fried crispy meatballs), stroopwafel (a sweet waffle treat) and raw herring.
13. Get cultural in Museumplein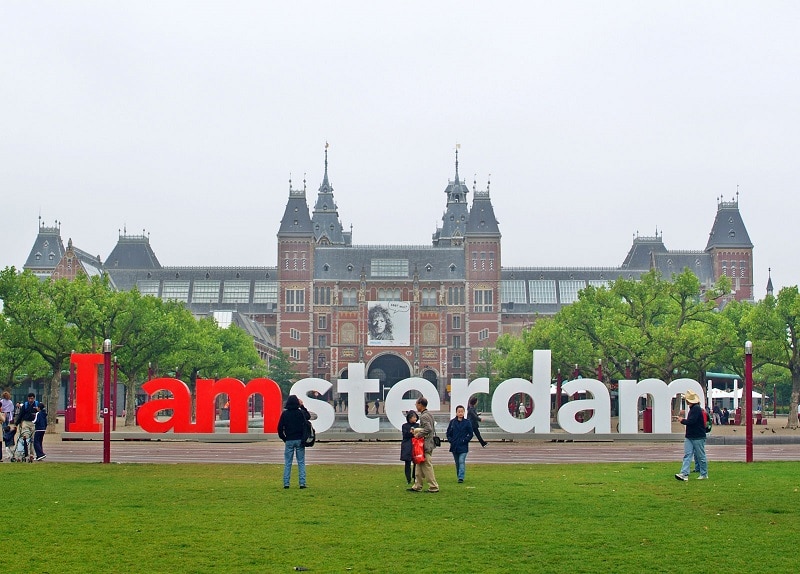 Source: Link
This is where you'll find the Rijksmuseum, the Van Gogh Museum and the Stedelijk Museum of Modern Art.
12. Go on a canal tour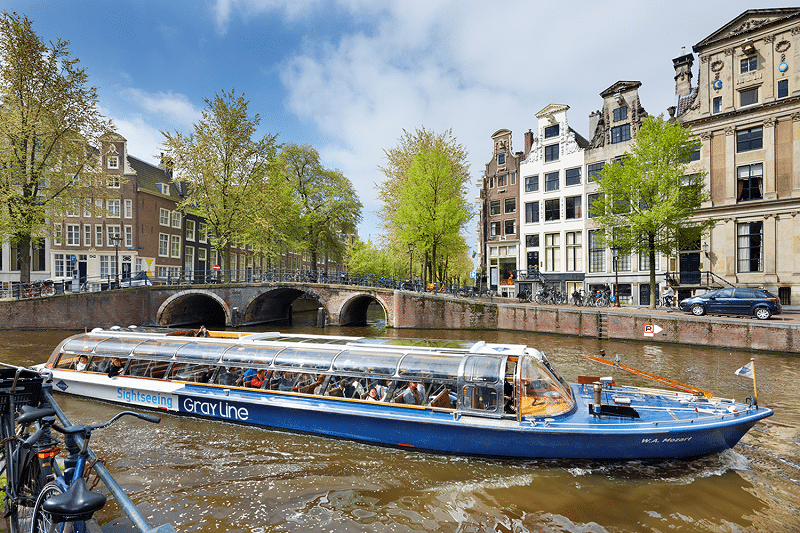 Source: Link
You won't leave Amsterdam without experiencing its canals? The sight is unbelievably pretty whether seen during the day or night.
11. Explore the Jordaan neighborhood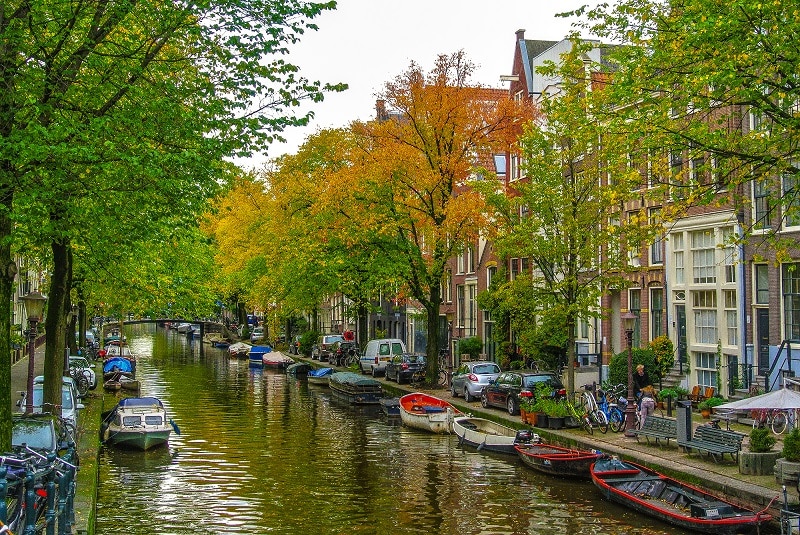 Source: Link
This former working class area is considered the most charming neighborhood of Amsterdam. And who wouldn't be smitten by Jordaan? The area is filled with antiques shops, courtyard gardens, independent art galleries as well as bars and restaurants.
10. Head to Amsterdam North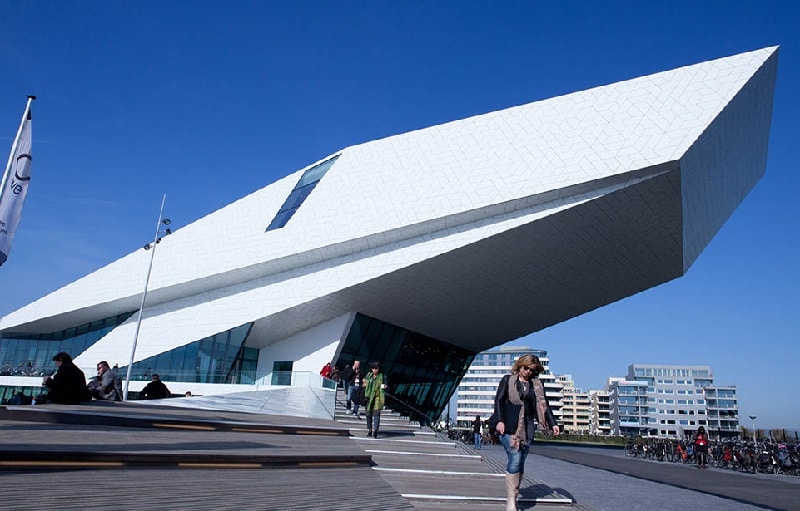 Source: Link
A short ferry ride takes you to Amsterdam Noord, an area comprised of historic harbors, residential areas, waterways, pastures and industrial heritage sites. NDSM Wharf, a former shipyard, is one of the most popular places in the area containing a range of bars and restaurants and also plays host to festivals and performances.
9. Stroll around independent shopping streets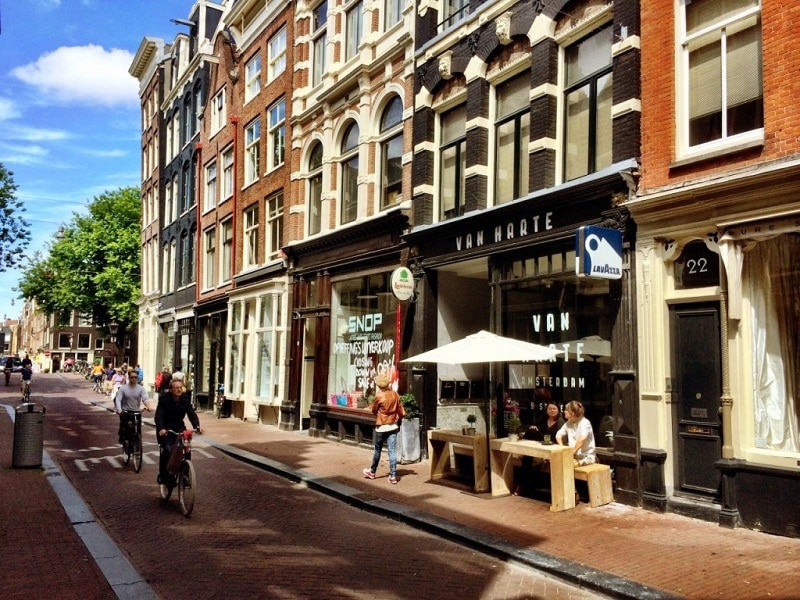 Source: Link
Along De Negen Straatjes or The Nine Streets are more than 200 retailers that sell just about everything. You might just find souvenirs to purchase here or you can just enjoy strolling through the cobbled streets as you window shop.
8. Go on a beer tasting experience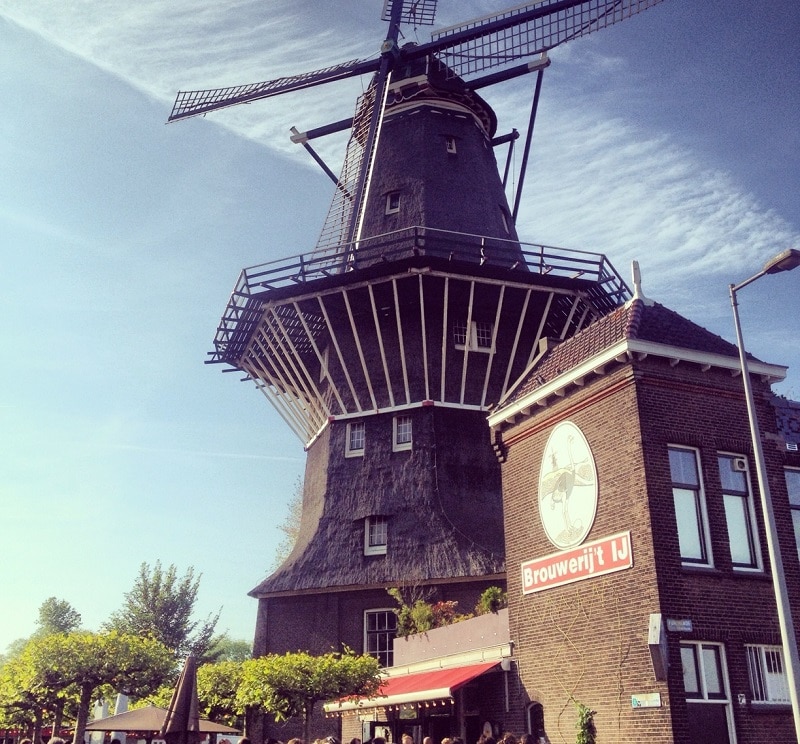 Source: Link
Brouwerij IJ (the IJ Brewery) is an artisanal microbrewery located near a windmill offering 30-minute guided beer-tasting tours. Organic and seasonal ales found in many bars across Amsterdam come from this brewery. If tasting is not for you, get to know about Heineken at their museum.
7. Enjoy the many delights at Westergasbafriek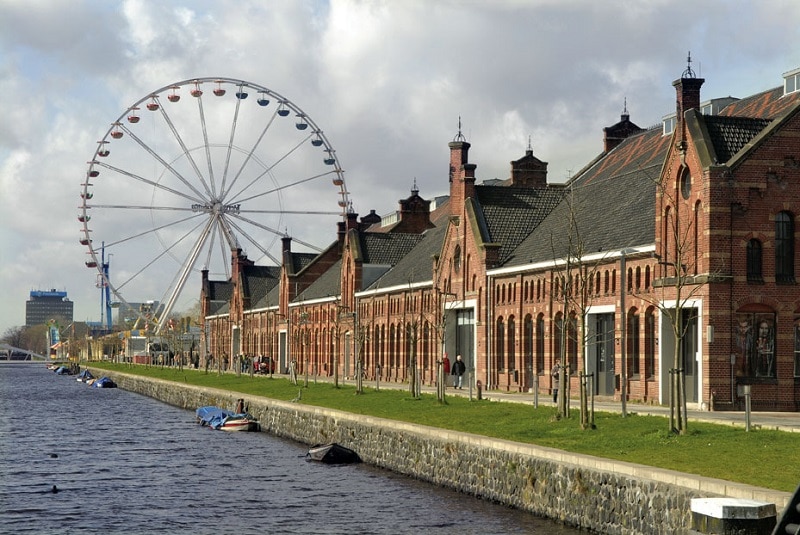 Source: Link
Formerly the municipal gasworks of the city, Westergasbafriek is now a large complex comprised of former industrial buildings. This is where you'll get to see different bars, coffee roasters, restaurants, an arthouse cinema and even several other creative businesses.
6. Walk the Red Light District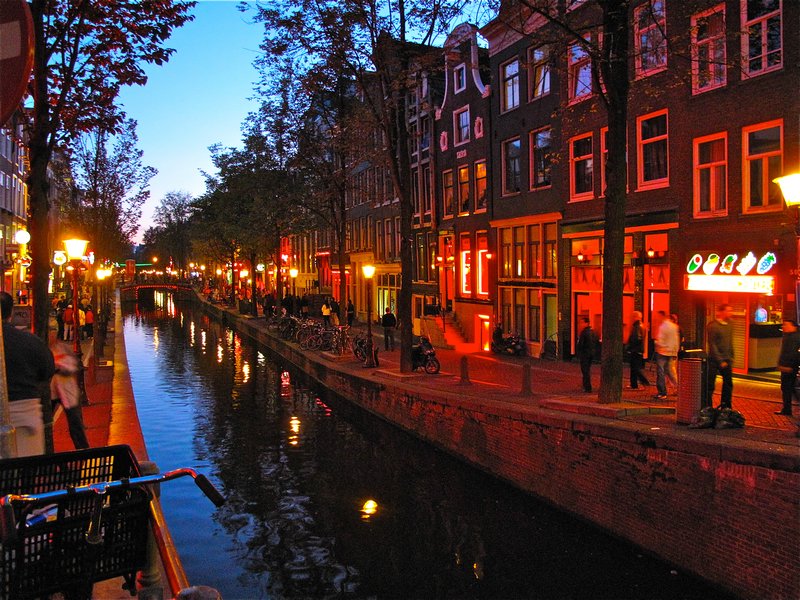 Source: Link
It is famous for a reason and there's absolutely nothing wrong if you want to take a stroll through the district. You can also take a tour so you can know more about the area.
5. Discover green spaces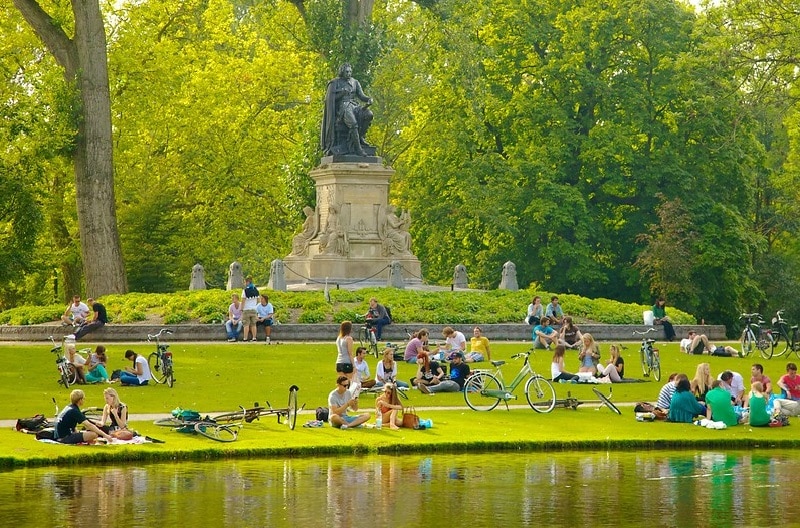 Source: Link
Amsterdam has more 30 parks and these green spaces are a big part of the culture of the city. The largest, Vondelpark, covers 47 acres and contains an outdoor theater, bars and restaurants.
4. See performances for free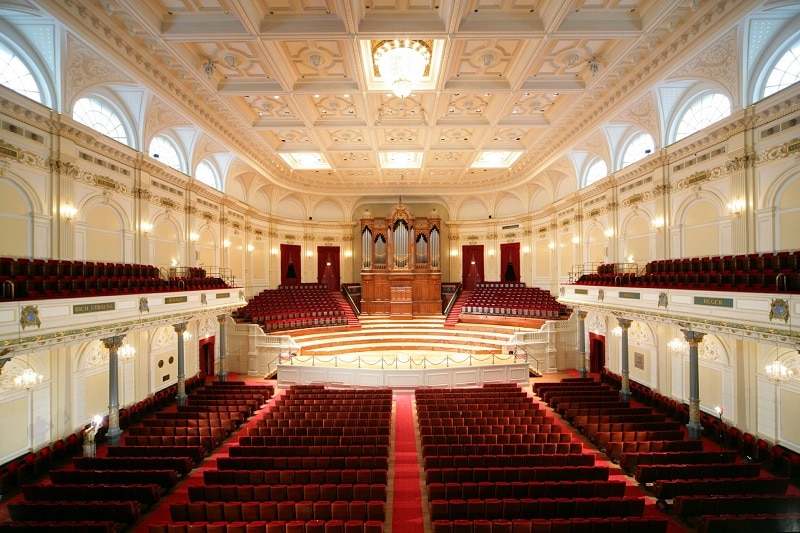 Source: Link
There are many venues offering free performances in Amsterdam each day. A free concert is put on by the National Opera and Ballet on Tuesdays while the Concertgebouw offers theirs on Wednesdays. The Muziekgebouw also holds concerts each month and the Bimhuis has a free performance each week.
3. Go flower sighting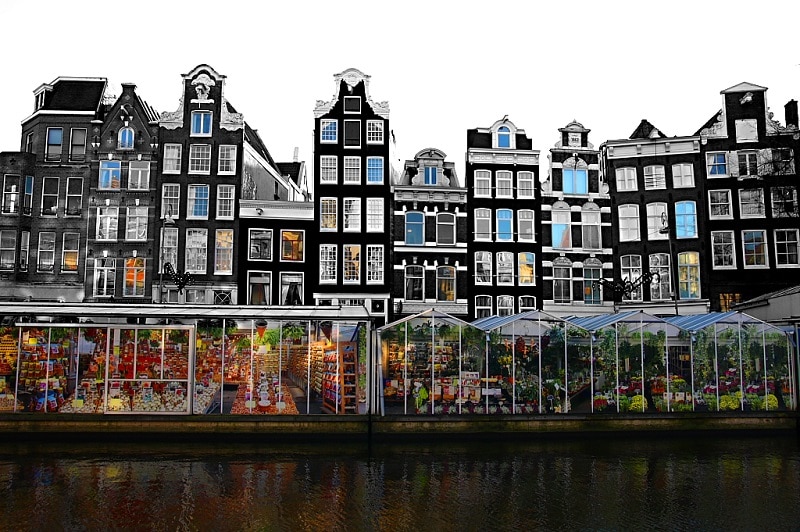 Source: Link
Tulips are so connected with Dutch culture that it would be a shame to not see their beauty up close. You don't even have to travel far; a visit to the Bloemenmarkt, a floating flower market in Singel, offers the burst of color you need. You don't need to make a purchase as seeing and smelling are free of charge.
2. Get the Amsterdam market experience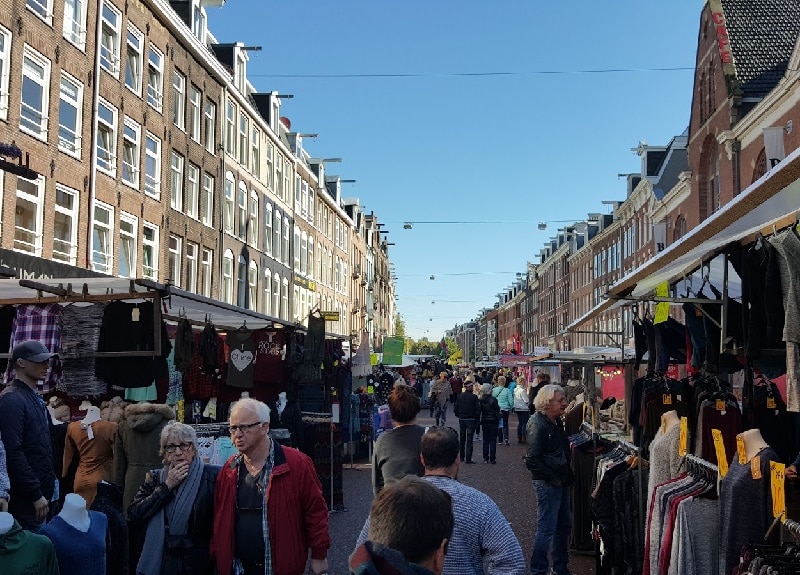 Source: Link
Markets are usually forgotten in preference of coffee places and chain stores, but these are the places to shop when you are on a budget. You'll find everything here: antiques, books, vintage clothes and books – just to name a few. The Albert Cuypmarket in De Pijp, the Lindengracht in Jordaan and the flea market in Waterlooplein are the most popular ones in Amsterdam.
1. Step out of the city center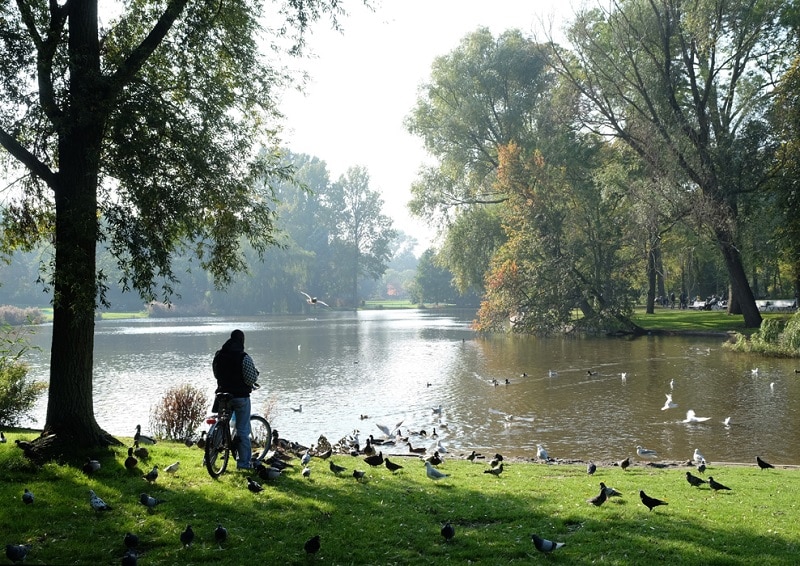 Source: Link
Amsterdam's city center is dominated by 17th-century architecture so it comes as no surprise that's where the bulk of tourists converge. There's more to the city than that and stepping out of the city center's boundaries allows you to experience the real Amsterdam. The different neighborhoods all offer something different: De Pijp is bustling with spots for food, drink and shopping; De Plantage is a 19th-century wonder; and Oosterpark is a lovely multicultural hub.