For most people writing down their travel bucket lists, New York is one of the most common destinations they are planning to visit in this lifetime. Aside from being a melting pot of cultures and fashion center of the world, first-time visitors will not run of places to explore as well as new things to discover. In Manhattan alone, there is much to see. Here are 15 things to do in NYC if you are traveling to the city for the first time.
15. Try New York Street Food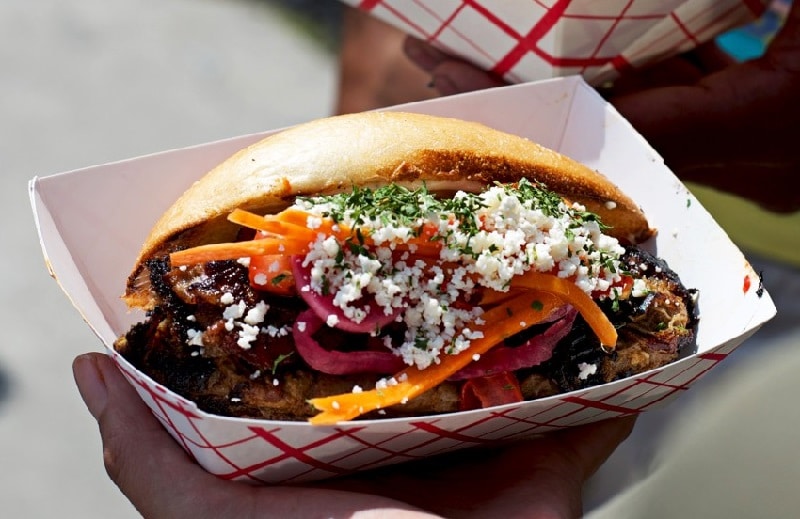 Source: Link
Quench your thirst and satisfy your hunger from walking around Manhattan with a variety of street food in New York. With food trucks, pushcarts and plazas offering waffles, hotdogs, falafels, Indian halal, kebab, sandwiches and even roasted peanuts, you can have an inexpensive food tripping experience.
14. Shop at Fifth Avenue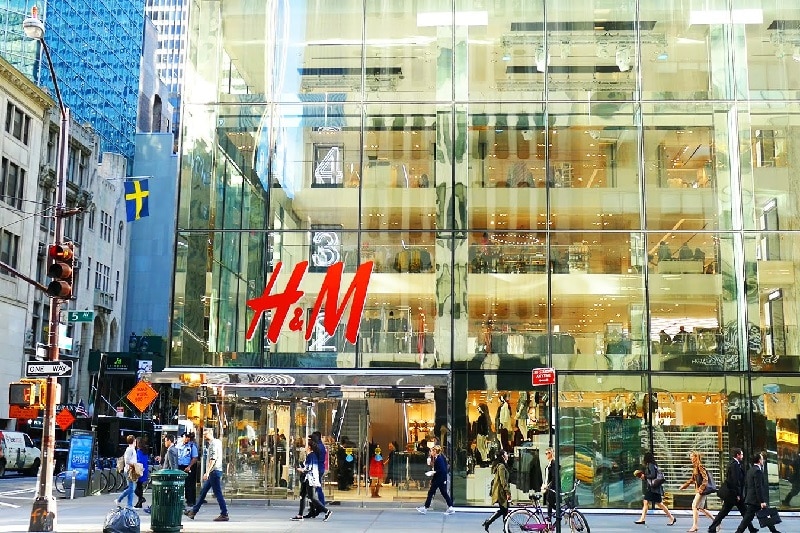 Source: Link
Feast your eyes on the latest designer shoes and bags in the city. Fifth Avenue is one strip you should not pass up. There's Saks Fifth Avenue, a 10-story department store that carries brands like Louis Vuitton, Chanel and Marc. Of course, there's Tiffany & Co., located beside another landmark, the Trump Tower. Take a selfie with the setting for the famous scene in Audrey Hepburn's movie in the background.
13. Drop by the Rockefeller Center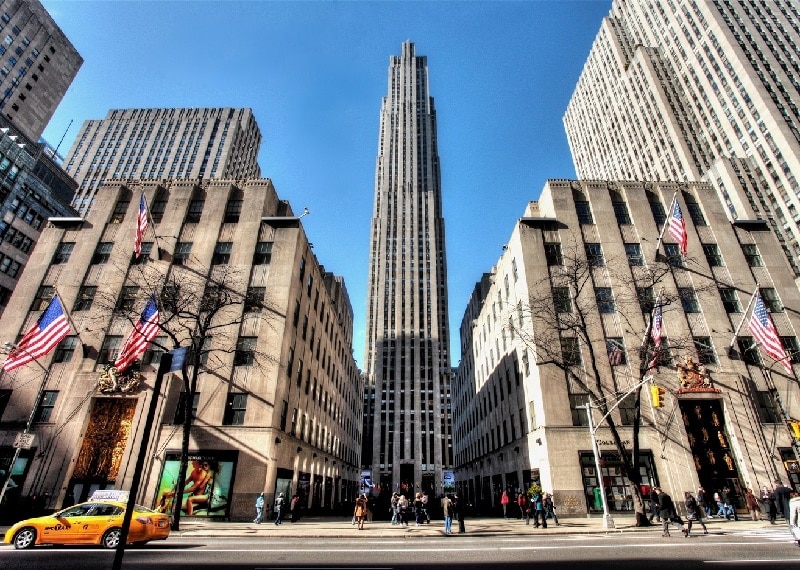 Source: Link
After shopping at Saks, crossing the street to reach the famous Rockefeller Center should be your next step, literally. Tourists come here to dine, take photographs and simply enjoy the atmosphere. There is the bronze statue of Prometheus at the sunken Lower Plaza with a nice skating rink. You can also go to the observation deck referred to as "Top of the Rock" for a 360-degree view of NYC.
12. Watch live shows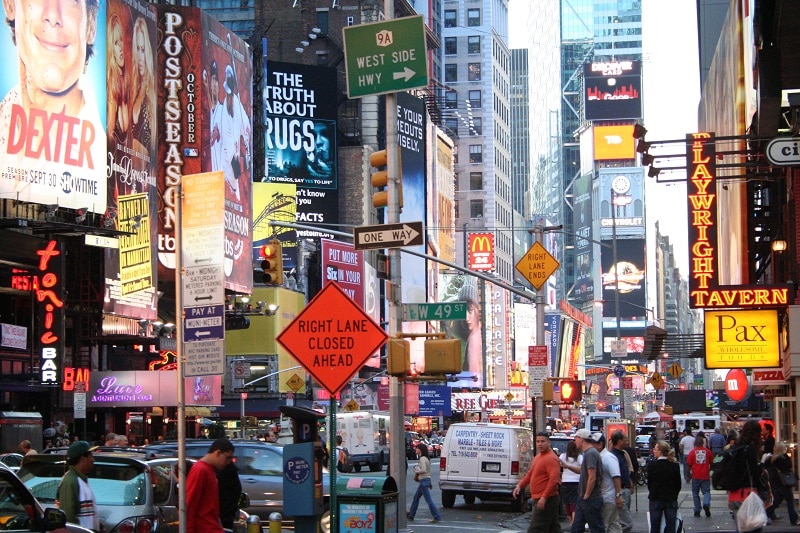 Source: Link
Wake up early on a weekday and head off 49th street to watch the daily morning show, the Today Show. Get to see the hosts live as well as their guests from the glass window of the studio.
11. Buy from the Apple Store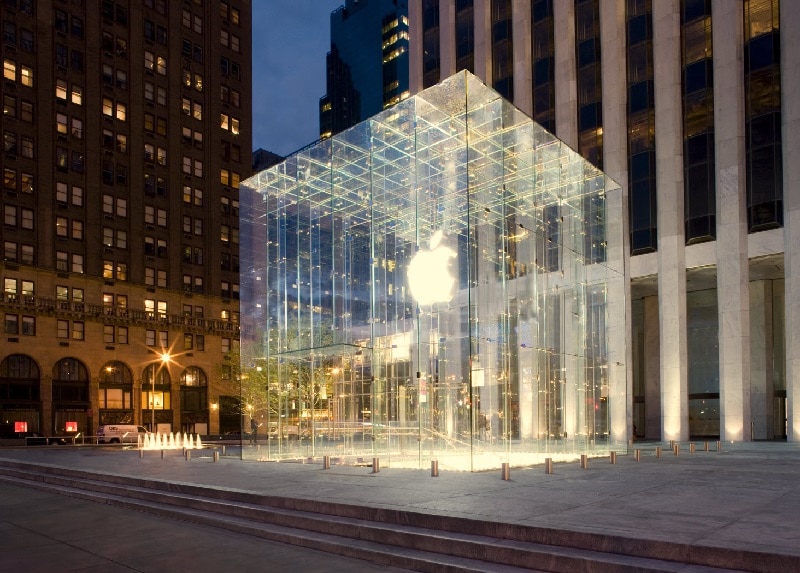 Source: Link
You can buy an iPhone at any Apple Store but the one located on 5th Ave., between E. 58th and 59th Streets is a landmark in itself. The structure has a street-level giant glass cube with a spiral staircase that leads to the store below.
10. Attend Sunday Mass at St. Patrick's Cathedral
This world-renowned Catholic cathedral has Gothic Revival-style in white marble and green copper hues. It has enormous and heavy bronze doors which are surprisingly more than 20,000 pounds in weight. The interior is breath-taking as well and there is a 7,000-piece pipe organ underneath a blue rose window.
9. Take the New York Sightseeing Tour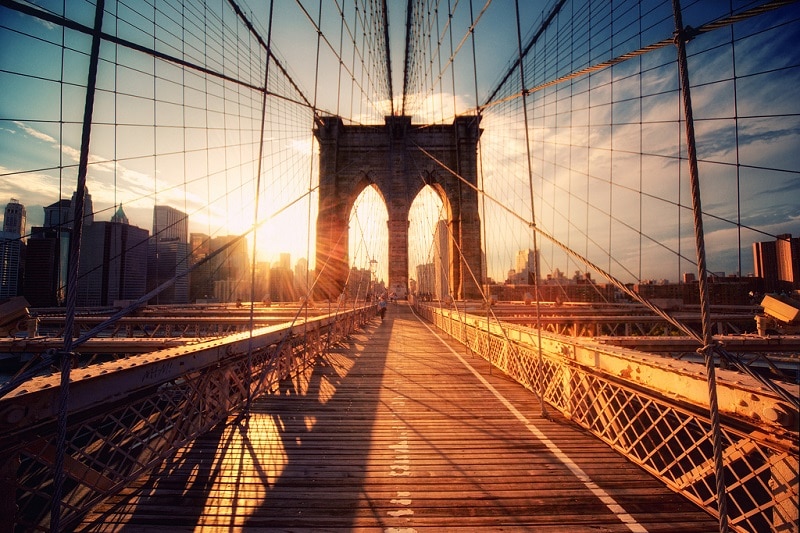 Source: Link
There are companies that offer sightseeing tours of the city on double-decker buses. Get panoramic views of iconic landmarks comfortably if you are not ready to walk blocks and ride cabs getting around New York. These tours include Brooklyn Bridge, the Empire State and other notable structures.
8. Watch a Broadway show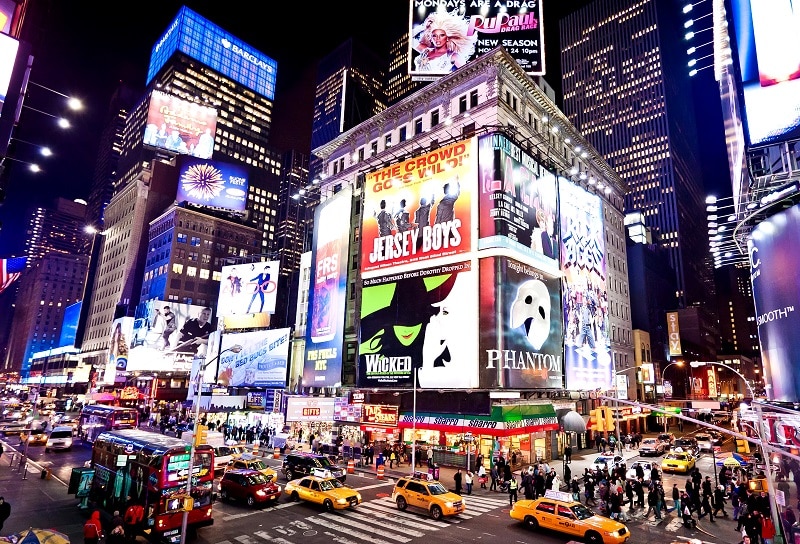 Source: Link
A trip to Manhattan will not be complete without watching a Broadway show. With 41 theaters showcasing theatrical performances which include The Lion King, Phantom of the Opera, Cats, Sunset Boulevard and a lot more, watching one will be a memorable experience.
7. Go to Chinatown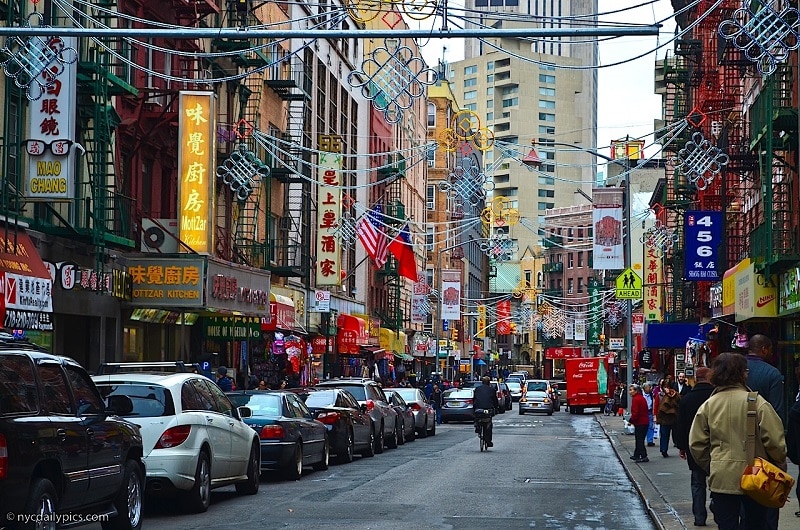 Source: Link
New York has many restaurants that offer different cuisines, from Singaporean to Chinese. But, if you want to taste authentic Chinese cuisine, go to Chinatown. Here, there are restaurants that serve dumplings, Chinese noodles and Peking ducks, among others. You can also shop for souvenirs here, from tees to key chains.
6. Take the subway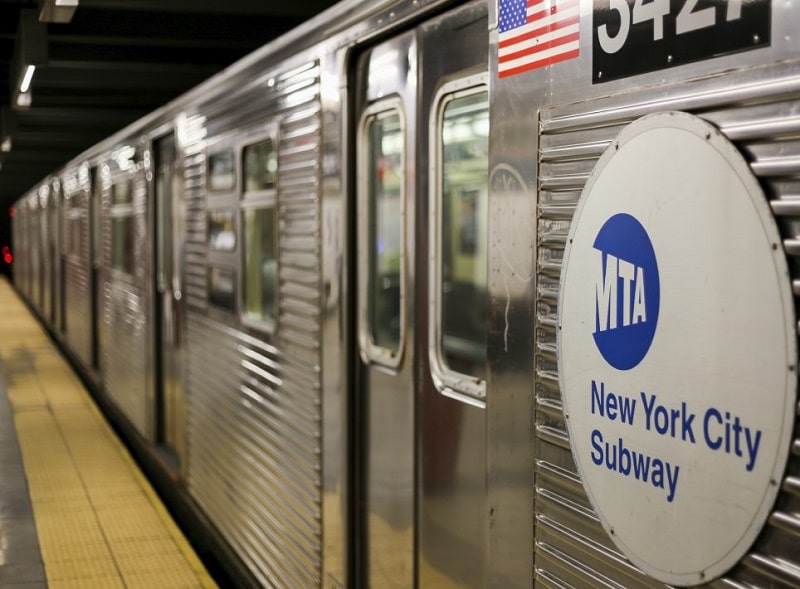 Source: Link
Perhaps, the best way to get around New York is via the subway. While it might not be the cleanest place to be at, it is convenient and fast. If you are a first-time visitor, this is a ride you should experience. Here, aspiring artists perform to earn a buck showcasing their talents as well as get noticed by talent scouts.
5. Visit museums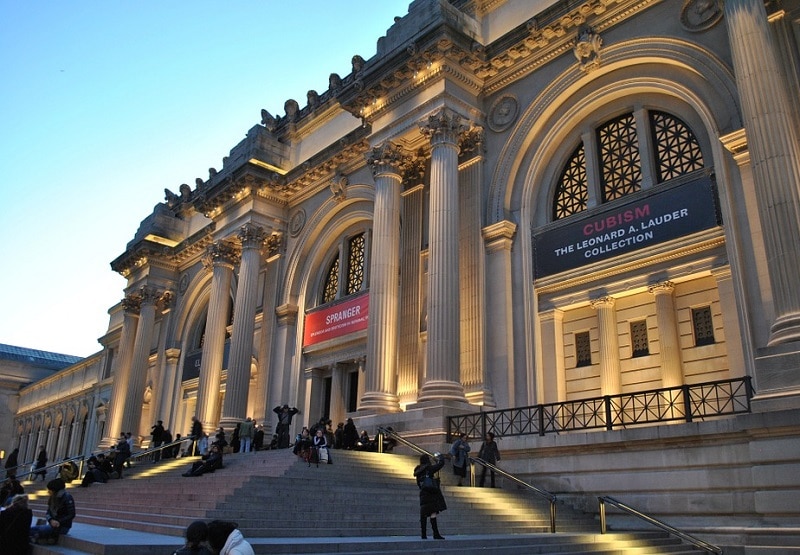 Source: Link
There are numerous museums to check out in the city. On 5th Avenue, there is the Metropolitan Museum of Art, commonly referred to as "The Met". The largest art museum in the country, a day is not enough to explore the place. The columned structure is a sight to see and its collections are simply amazing. Other museums are also worth visiting, such as the Museum of Modern Art, Guggenheim Museum and American Museum of Natural History, where you can see dioramas.
4. Ride a bike in Central Park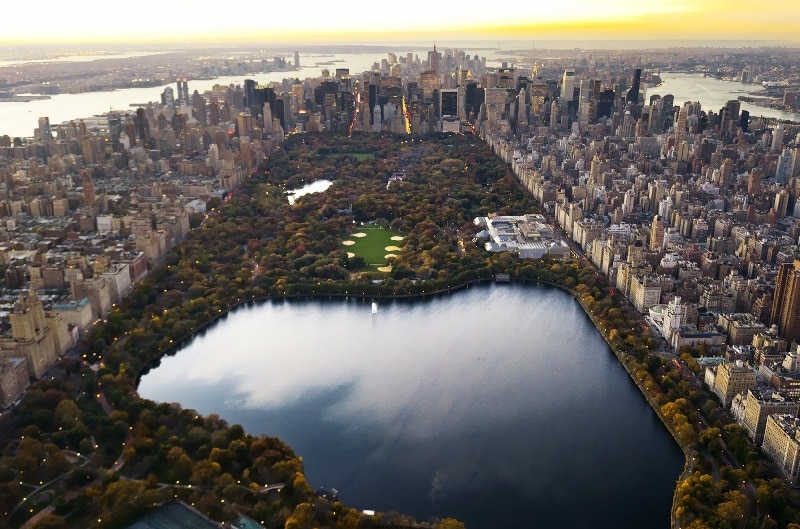 Source: Link
This is one of the most beautiful parks in the world. With more than 800 acres of nature, ponds, trees and playgrounds, you can rent a bike and enjoy the charm of this man-made wonder. This haven is located in the heart of the city where visitors can enjoy walks as well as shows by street performers. There is also a zoo in the area and 21 playgrounds.
3. Enjoy the view atop the Empire State Building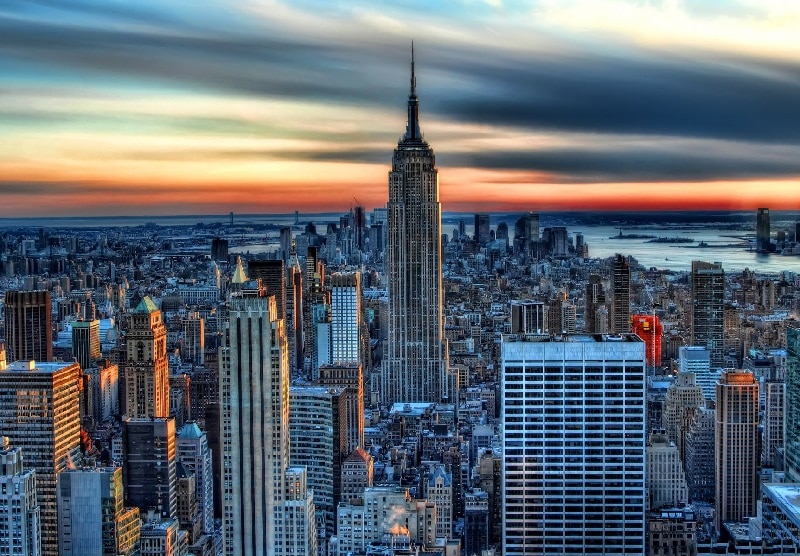 Source: Link
This 102-story skyscraper is popular among tourists and is open from 8 am to 2 pm. Get a view of the city and beyond from the viewing deck as the cool, windy breeze touches your face. However, be prepared to wait in line with the other visitors that frequent this building daily.
2. Visit the 9/11 Memorial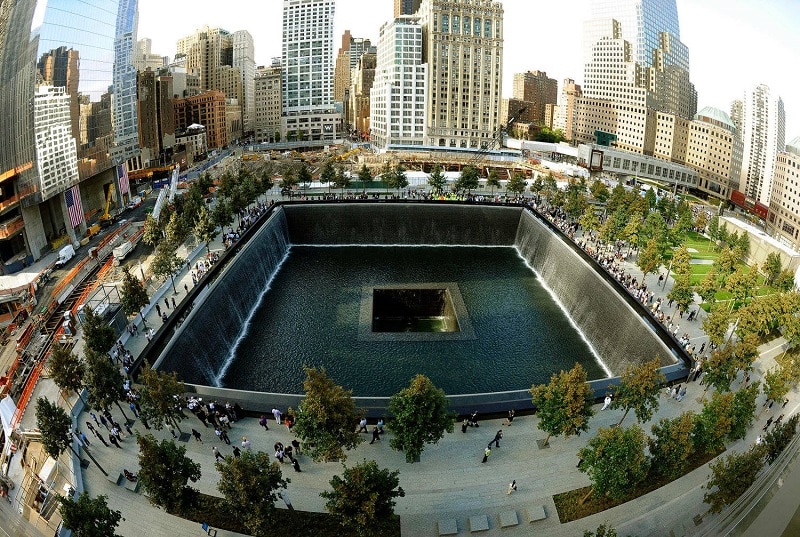 Source: Link
You can go to Ground Zero on your own or join a tour along with other tourists. This memorial was built to honor the victims as well as the brave firefighters and other heroes of the fatal incident on September 11, 2001.
1.Take a cruise to Liberty Island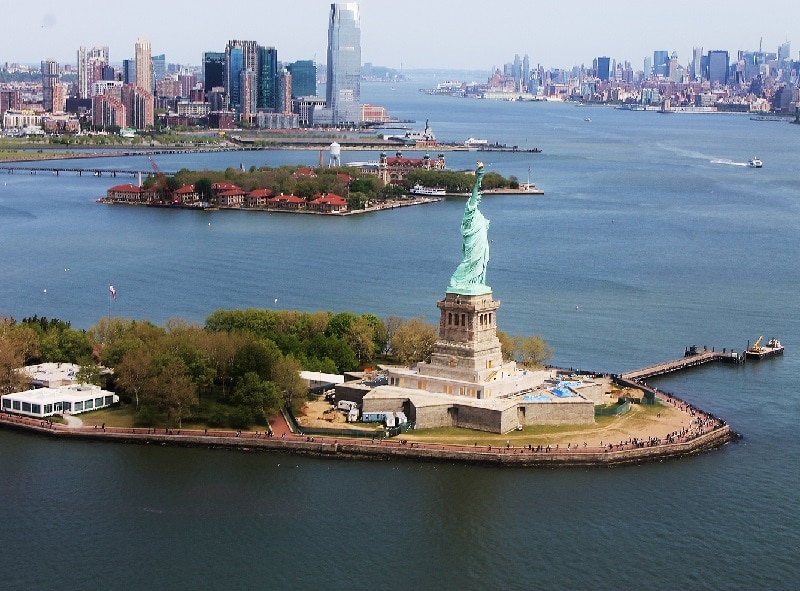 Source: Link
Take a ferry ride to the grounds where the famous Statue of Liberty is erected. A gift from France, this iconic lady statue signifies freedom. Take a picture with the statue as your backdrop. You can also proceed to Ellis Island, to see the names of the immigrants who came to the United States in the early 1900s. Here, you can also see memorabilia like old passports, medical examination tools and photographs, among others.
New York remains to be one of the most popular travel destinations in the world. If you are coming here for the first time, bring with you lots of stamina and be prepared to walk. The Big Apple not only offers great food and landmarks, it also has a diverse culture which makes your experience both exciting and challenging.