Visiting Italy's capital city for the first time? If you don't yet have an itinerary, you can use our list of must-do activities for those who are traveling to Rome:
15. Grab some pizza and gelato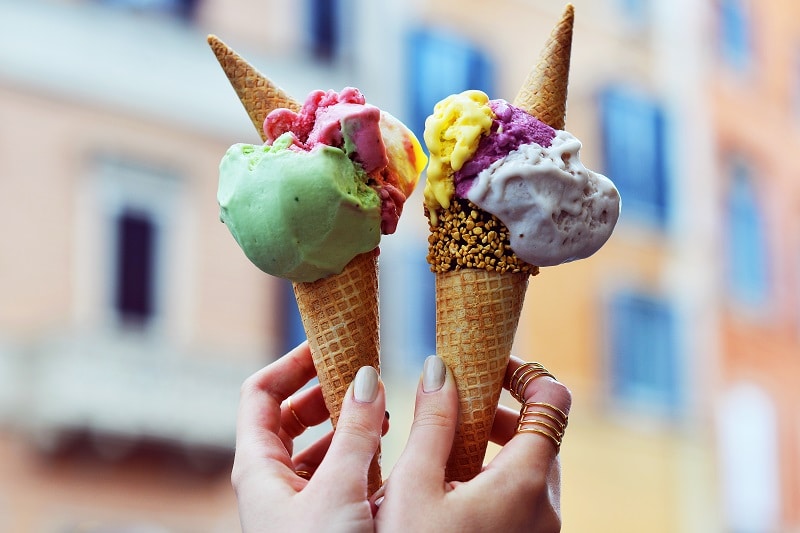 Source: Link
Nothing is better than enjoying genuine Italian pizza and gelato. So, when you're in Rome, make sure to get these treats from local shops. Some of the best pizzerias in Rome include Da Remo and Pizzeria Montecarlo, while two of the best gelaterias are Grom and Giolitti.
14. Check out the local eateries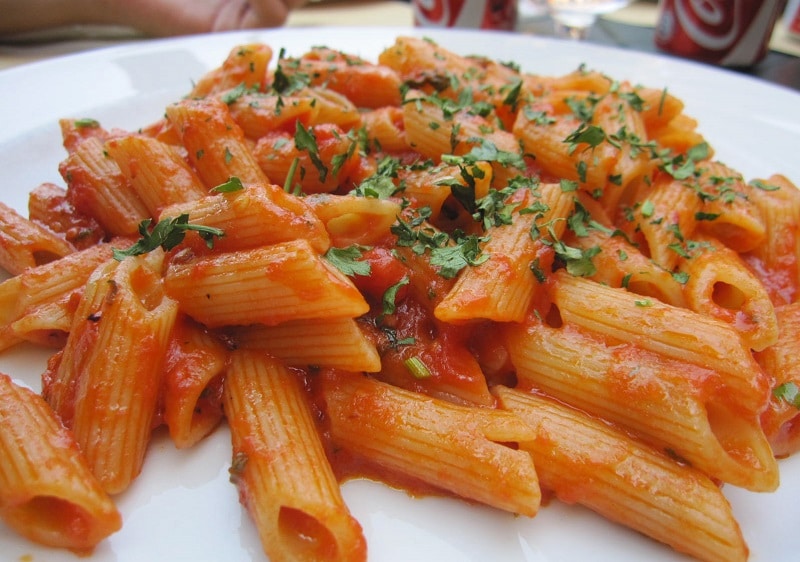 Source: Link
Pizza and gelato are not the only things you should sample in Rome. Have lunch or dinner in a local restaurant to enjoy delicious aperitivo as well as pasta, veal, and seafood dishes (among others). Some of the best places to eat can be found between Piazza Navona and Via del Corso.
13. Spend time in Campo dei Fiori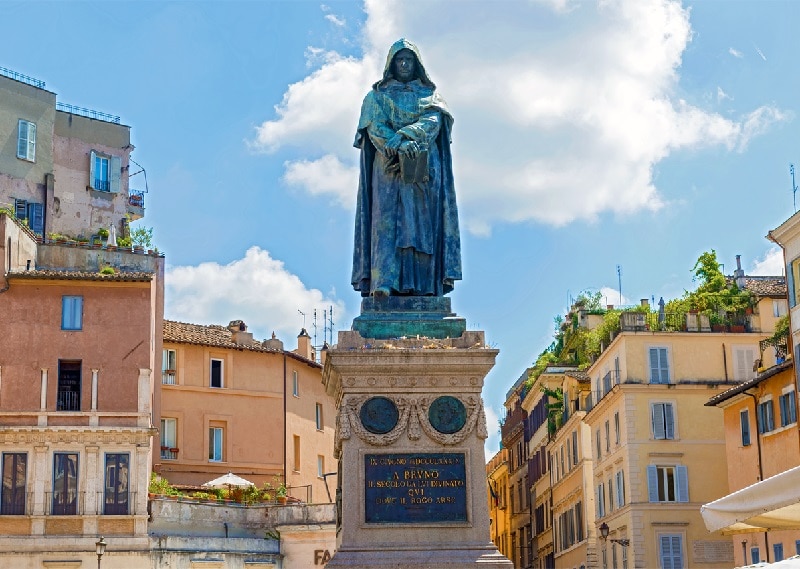 Source: Link
Rome is not just about the ancient buildings and beautiful art galleries. If you want to see a different side of the city, you'll want to check out Campo dei Fiori. This square has a daily market that sells fruits, flowers, and a wide range of food and gives you the chance to interact with the locals.
12. Stop by Il Vittoriano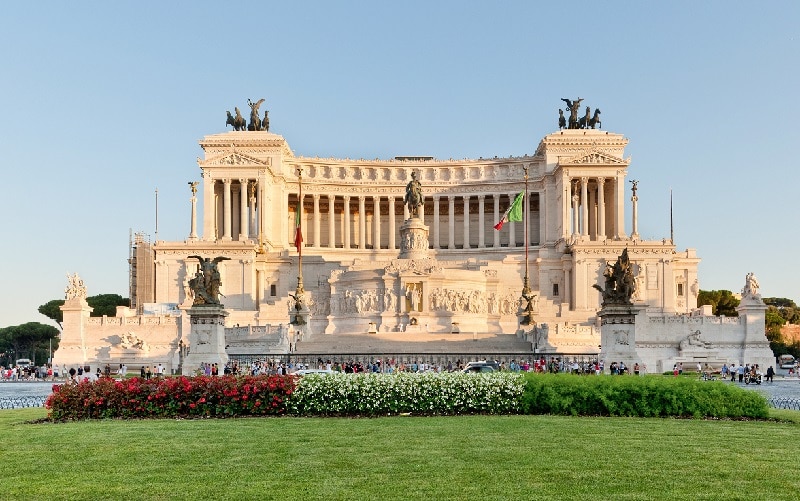 Source: Link
If Milan has the Galleria Vittorio Emanuele II, Rome has Il Vittoriano. Both of them are dedicated to Vittorio Emanuele II, who was the first king of the unified Italian kingdom. Il Vittoriano features Corinthian columns and other interesting architectural details and provides visitors with gorgeous views of Rome from its rooftop.
11. Go on a shopping spree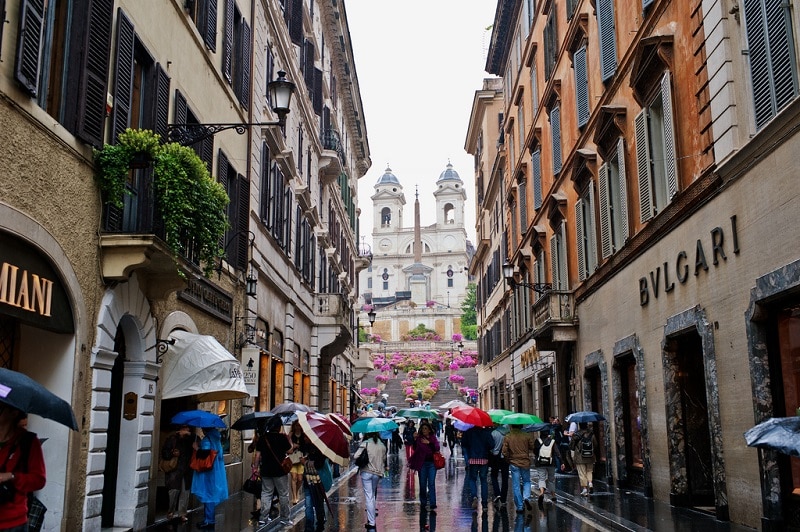 Source: Link
Rome isn't exactly known for being a shopper's paradise, but this doesn't mean that you can't buy clothes, footwear, and other items if you want to. In fact, the city has the Via Condotti, which is home to top Italian designers' boutiques. You can also go to Via del Governo Vecchio, which sells a wide range of products.
10. Relax at Villa Borghese gardens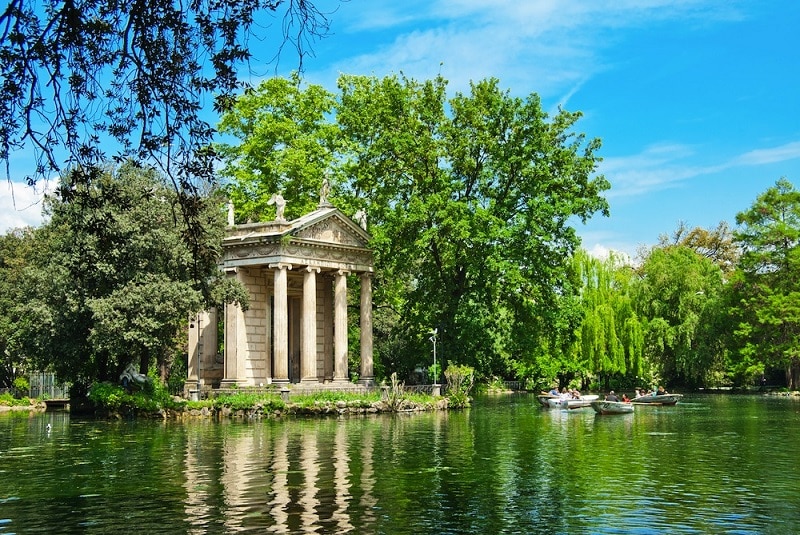 Source: Link
Villa Borghese is Rome's third largest public park and one of the most beautiful. It's not only filled with carefully tended trees and other plants but is also home to several points of interest. These include Galleria Borghese (which contains baroque and Renaissance art) and Villa Giulia (which houses the Etruscan Museum) as well as villas that were designed and built for the 1911 world exposition held in Rome.
9. Take a stroll through Piazza Navona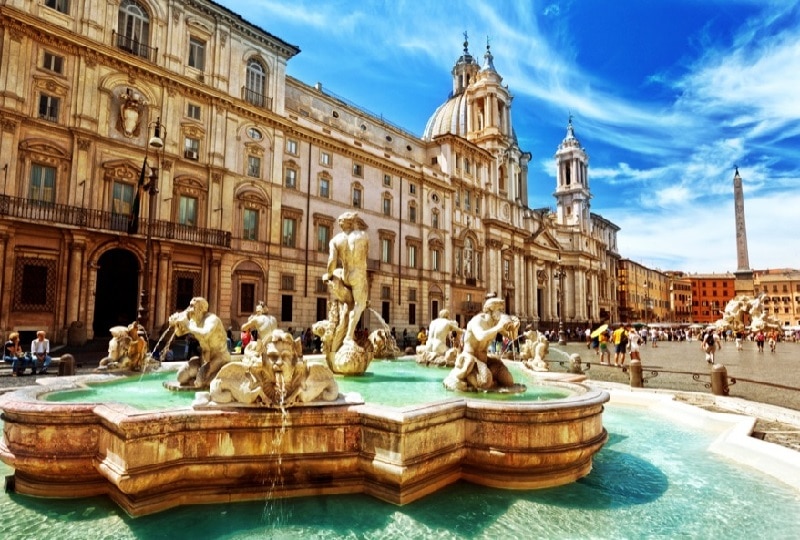 Source: Link
Piazza Navona used to be the site of Rome's main market. It's still in important location for both locals and tourists since it's home to many open-air cafes and hosts seasonal fairs. Be sure to check out the performance of street artists and entertainers.
8. Make a wish at the Trevi Fountain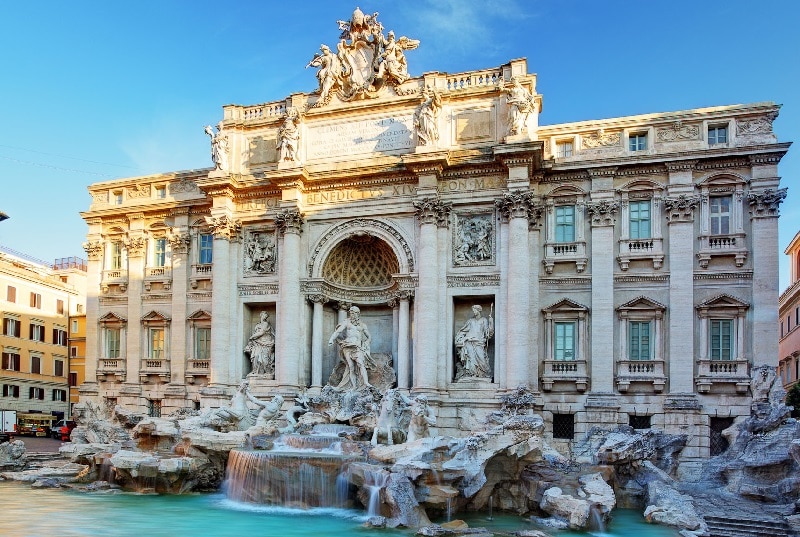 Source: Link
Legend has it that you'll be guaranteed a return trip to Rome if you can toss a coin in this fountain. Be warned, though: hundreds of tourist usually visit the Trevi Fountain, so you'll either have to push through the crowd or simply throw your coin and hope it lands in the water!
7. Climb up the Spanish Steps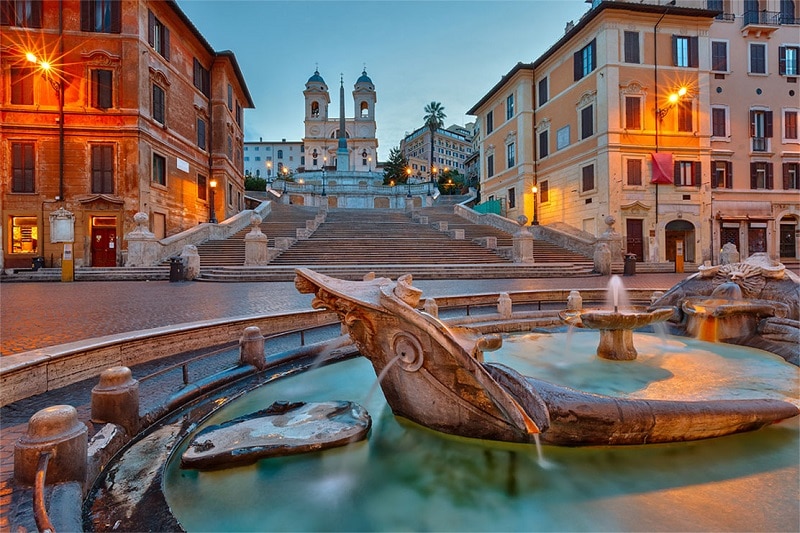 Source: Link
Taking this set of 135 steps is one of the things you should do at least once in Rome. The Spanish Steps take you from the Piazza di Spagna at the bottom to the Trinità dei Monti church at the top, and it's usually crowded with both locals and tourists.
6. Visit the Vatican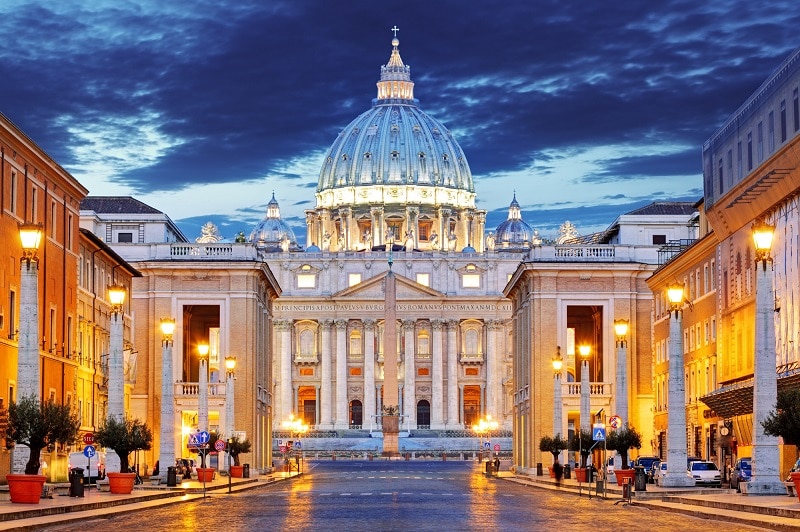 Source: Link
Christians, art enthusiasts, and history buffs will want to explore Vatican City (which is a UNESCO World Heritage Site) and its interesting attractions. The Sistine Chapel should be on your list, along with the Vatican Museums and the Vatican Apostolic Library.
5. Attend mass in St. Peter's Basilica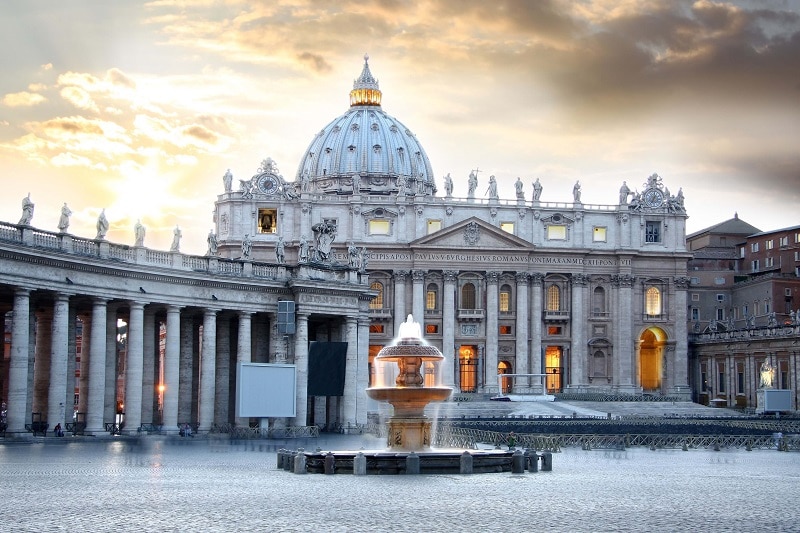 Source: Link
You can't spend time in the Vatican without visiting St. Peter's Basilica! Here, you'll get to explore numerous monuments, statues, and paintings and observe eye-catching Renaissance and Baroque architectural details. Of course, you can attend mass with other pilgrims and even go to confession before or after the mass.
4. Check out the Capitoline Museums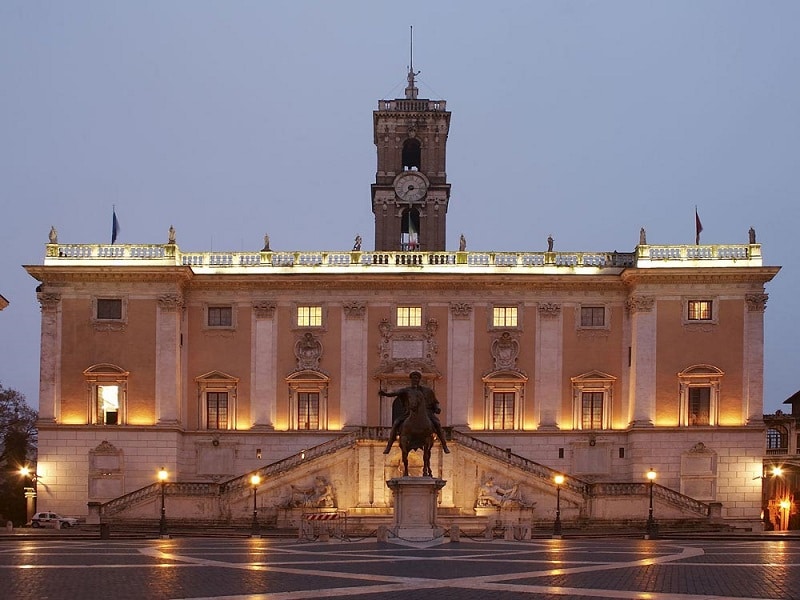 Source: Link
Located on Capitoline Hill, the Capitoline Museums are a group of museums that focus on art and architecture. They house a massive collection of ancient statues, jewels, paintings, and other artifacts. They were opened to the public in 1734 and are considered to be the world's first museums.
3. Explore the Ancient Roman ruins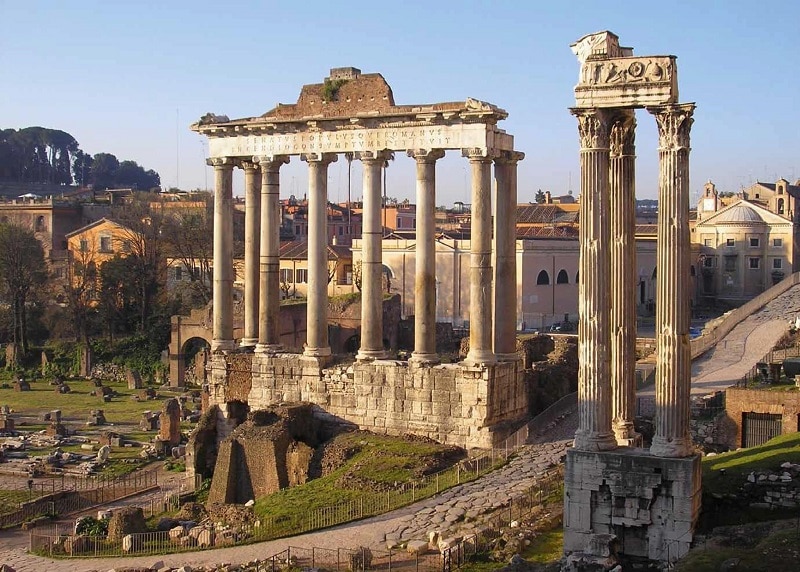 Source: Link
The Roman Forum used to be the center of the city's public life. Now, it's a great place to learn more about Roman history and enjoy breathtaking architecture. Some of its existing and/or reconstructed structures include the Temple of Saturn (which has been around since 501 BC) and Curia Julia (which was built by Julius Caesar).
2. Say hello to the Pantheon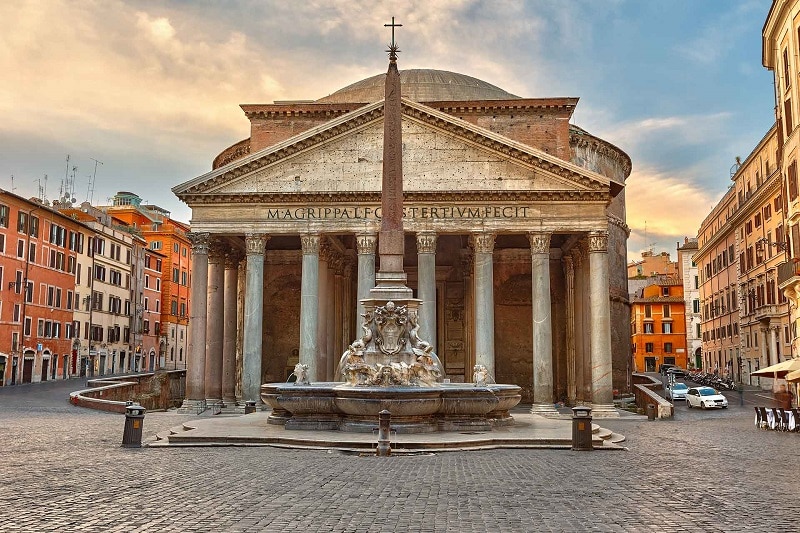 Source: Link
The Patheon was built in 128 AD, although a much older building used to stand on the location before it burnt down. The current structure used to be a Roman temple, although it's now a church and a tourist attraction. It's relatively well-preserved compared to other historical buildings and features unique Roman architecture.
1. See the Colosseum in person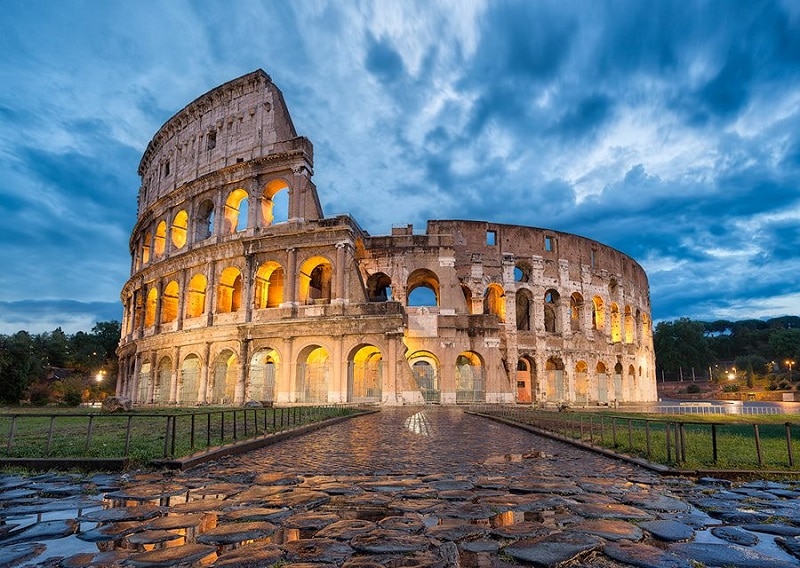 Source: Link
You've probably seen pictures of the Colosseum in books and websites, but now is your chance to see the real deal. Visit it in the morning to fully appreciate its architectural details, then come back at night to see how a lighted Colosseum looks against the dark sky.
Include these activities in your itinerary to enjoy everything that Rome has to offer!