When it comes to travel destinations, few places fit the criteria of dream location quite as well as Jamaica.
Despite being a tiny island, it's home to some of the most beautiful spots in the world. And thanks to its wonderful tropical climate, you'll be feeling warm and wonderful as you explore each one.
So for those of looking for a taste of what Jamaica has to offer – here are four must-visit spots.
1. Martha Brae River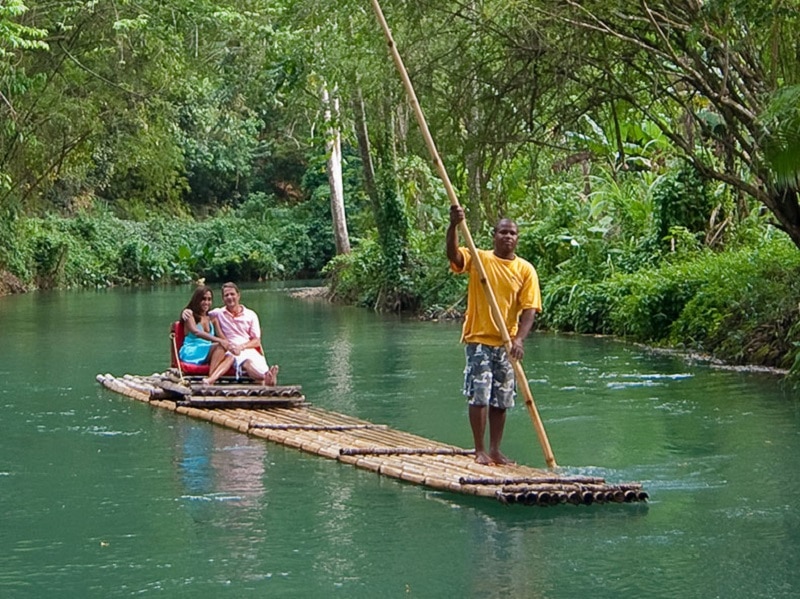 Martha Brae River is located in Trelawny Parish on the north coast of Jamaica and is home to a fantastic recreational facility.
Here you can enjoy a three mile ride down the river on a bamboo raft poled by local guides who'll keep you entertained with songs and tales, including 'The Legend of Martha Brae'.
As well as this, you can take a walk through "Miss Martha's Herb Garden" and head to the bar to enjoy a glass of the nation's famed beverage – rum.
To find out more about the Martha Brae River, head to a travel site such as Trip Advisor.
2. Dunn's River Falls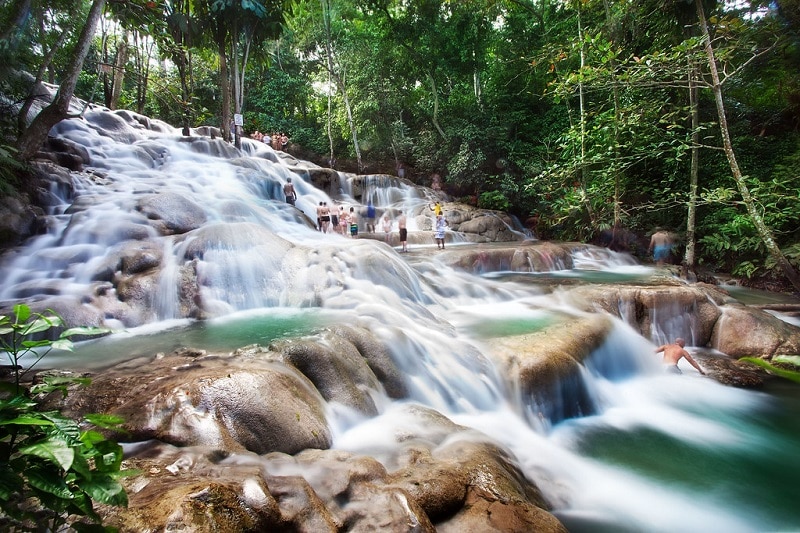 If you're looking for a fun and thrilling time, Dunn's River Falls (a beautiful 180 foot high waterfall) should be top of your itinerary.
The falls are considered something of a phenomenon due to the ability to continuously rebuild using deposits of travertine rock.
You and your friends can navigate your way to the very top of the falls, then head down the beach below and dry off in the sun whilst watching wicked waves in the distance.
Τhe falls have a fascinating history too – they're said to be the location of the legendary battle of "Las Chorreras" between the English and Spanish.
3. Floyd's Pelican Bar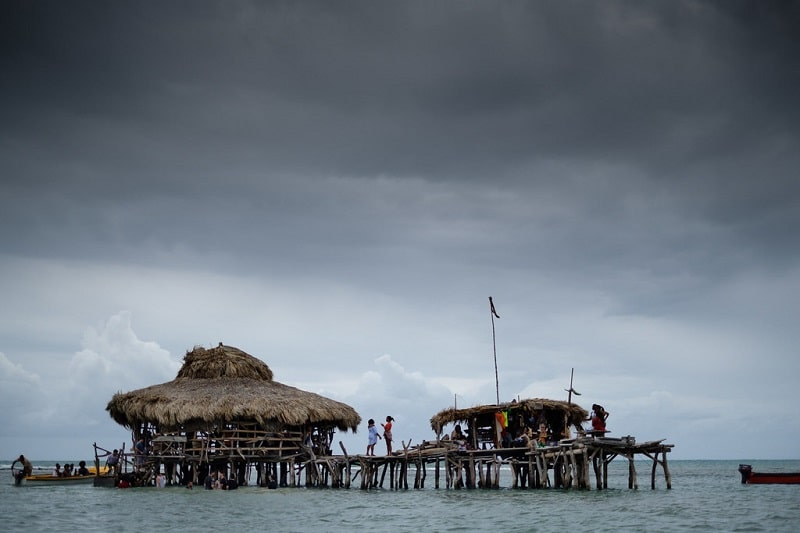 If you're looking for a unique spot that'll leave your friends back home green with envy, Floyd's Pelican Bar fits the bill nicely.
This quirky driftwood pub is located slap bang in the middle of the ocean, so you have to hop on a boat in order to get there.
The bar has simple yet authentic menu that includes fish, beer and rum punch – classic Jamaican flavours that will tantalise your taste buds.
Just remember, Floyd loves to decorate the bar with mementos, so be sure you bring something small with you to leave behind, such as a t-shirt or flag. And no visit is complete without carving your name into the wood of the bar to mark your visit.
4. Green Castle Estate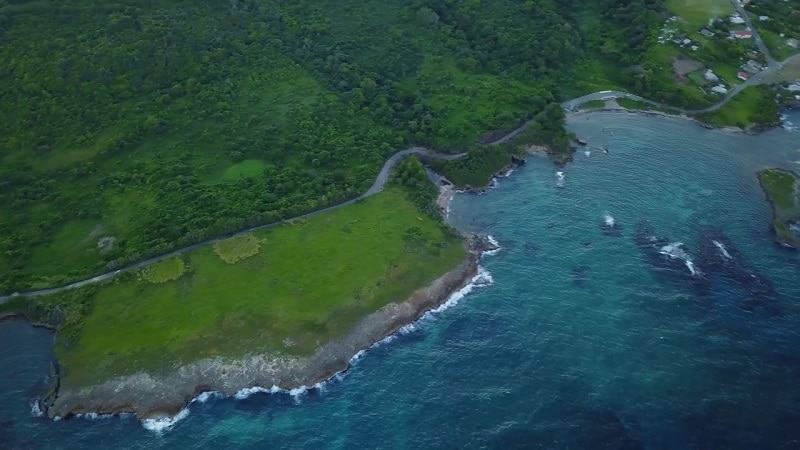 A visit to a historical Jamaican site such as Green Castle estate is not one you'll regret.
This 1,600-acre rainforest resort dates all the way back to 600AD, when the island's first inhabitants the Taino set up home here.
The estate is home to an exquisite five bedroom villa and a gorgeous four bedroom cottage where you can stay during your trip.
Alternatively, you can visit for the day and enjoy a whole host of activities, including hiking, guided tours and bird watching.
It's clear that there are plenty of fun things to do in Jamaica. So if this list has got you excited, it's time to book your flights, pack your bags and plan your activities – hopefully including the four on this list!
What are your must-see spots in Jamaica? Let us know in the comments section.