Vacations aren't all sunshine and roses – literally.
Sometimes, vacations involve braving the rain to see atmospheric natural wonders and evocative cityscapes. Some of the world's best destinations see a high volume of rainfall – the in famous drizzles of Great Britain, the moody showers of the North American Pacific Northwest, the raging typhoons of Southeast Asia, etc.
The rain shouldn't stop you from seeing these majestic locales. With a bit of planning and a few tricks up your sleeve, travelling to rainy destinations can be every bit as comfortable and uncomplicated as a sunny vacation abroad.
With spring right around the corner, now's the perfect time to talk about travelling in wet weather. In this article, let's review four tips for making the most of a rainy vacation. These tips don't tell you how to escape the rain (that's what museums and shopping malls are for). Instead, let's explore how to lean into it!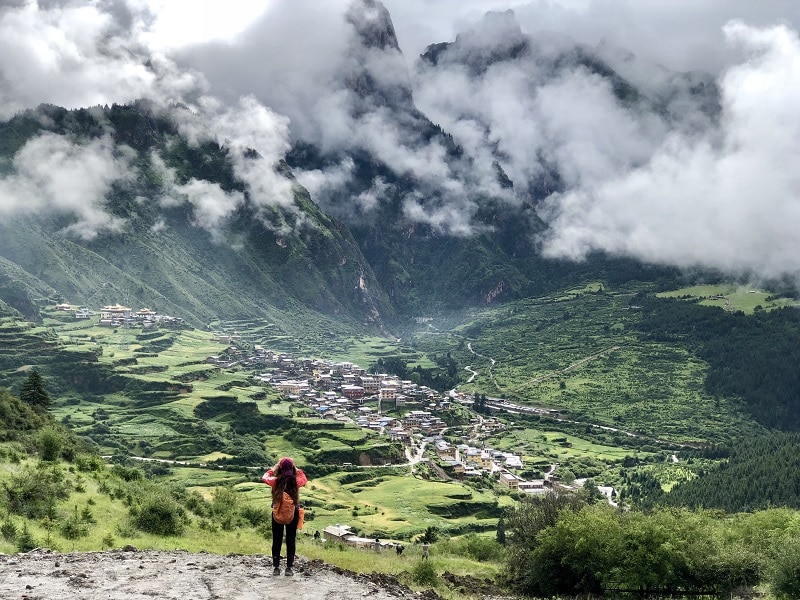 The Perfect Clothing Combo: 2.5-layer Rain Jacket and Merino Middle Layer
Vacations tend to be active endeavours, so you'll want rain-appropriate clothing that's light enough to facilitate strenuous activity. Breathability is a must, especially if you're travelling in the rainy shoulder season (March to June) or to wet tropical countries.
The best combination – one that marries waterproofing, quick-drying, breathability and insulation – is a 2.5-layer rain jacket with a merino wool base and middle layer.
Rain jackets come in three "layer grades": 2, 2.5 and 3. Of them, 2.5 is the lightest and most breathable. Pair your rain jacket with merino wool, a breathable and insulating material that dries quickly. Pack merino t-shirts, long-sleeves and/or a wool travel hoodie so you can layer according to temperature.
Pack Zipper Bags for Electronics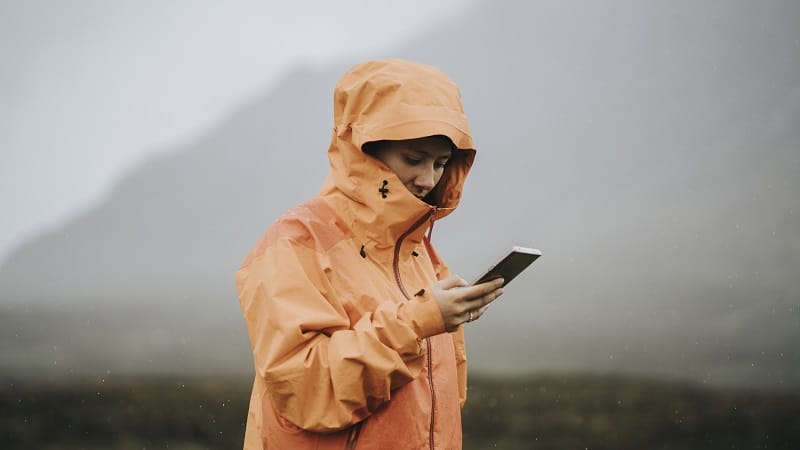 Even so-called waterproof backpacks may still allow in some moisture. To be doubly safe that your critical electronics stay protected, bring a few common zipper bags along for the journey.
Zipper bags (like Ziplocs) take up very little space in your bag, and they do a marvellous job keeping items dry. If you're worried about the environmental impact of disposable bags, you might also consider reusable silicon bags.
Buy a Temporary Umbrella at Your Destination
It's not worth it to pack an umbrella. It takes up an inordinate amount of space in your pack, which you might otherwise use for more essential items.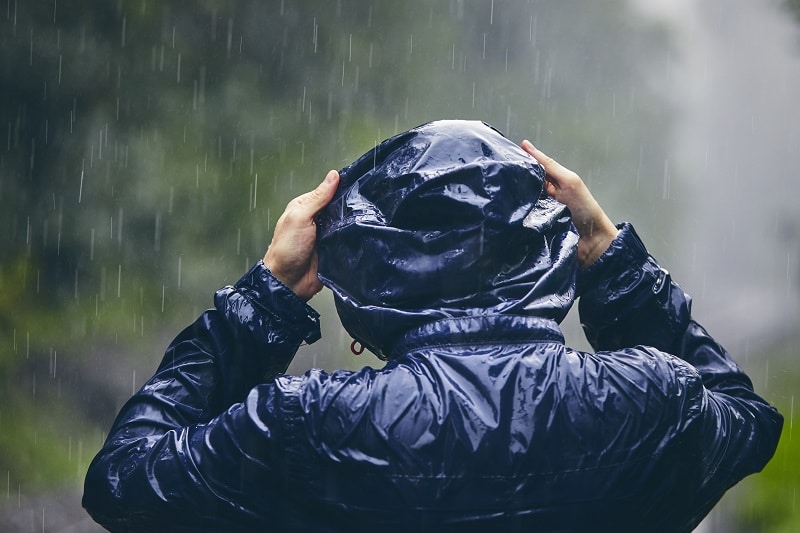 Instead, buy an umbrella at your destination. In most places, an umbrella rings in at under $10, a small investment in lighter packing. When you are finished with the umbrella, consider donating it to a local charity or passing it off to a friendly local – they'll appreciate the gesture!
Clip an Insulated Coffee Mug to Your Bag
There's nothing more comforting or warming than a hot mug of coffee or tea on the go. Especially if the rain is starting to lower your core temperature.
For hot drinks on the go, consider clipping an insulated travel mug to the outside of your pack. Fill your mug with coffee or tea at the hotel before venturing out for the day, and take frequent breaks from the rain to enjoy a sip or two.
"Rain on your vacation" doesn't have to be a bad thing. If you utilize breathable merino clothing, a light rain jacket, zipper bags, a temporary umbrella and a to-go mug, you should be all set for adventure.