Las Vegas is the entertainment capitals of the world. It stands apart, time and time again as a prime destination for visitors worldwide. There are so many must-see shows in Las Vegas, but there's only one production company that truly dominates the Strip. Cirque du Soleil offers several different shows in Vegas, all of which incorporate unique storylines, stunts, distinctive imagery, music and more. It's no wonder that these shows have become a staple of the Las Vegas experience. Here are just five of the best Cirque shows in Vegas: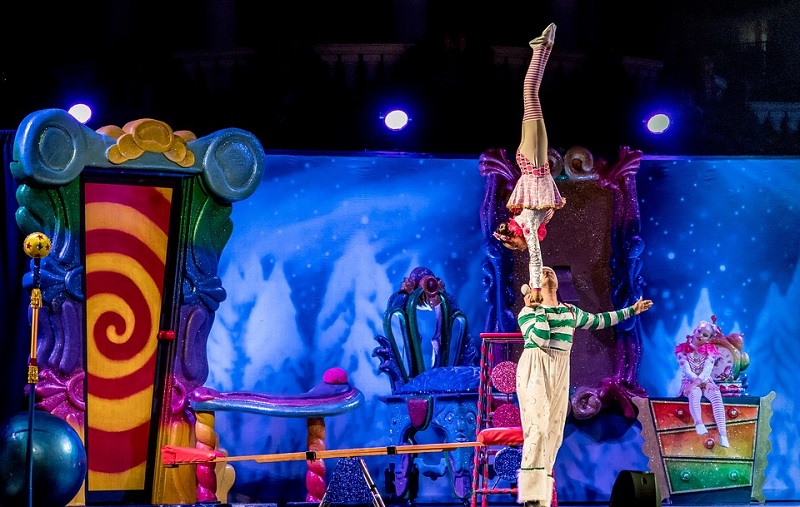 The Beatles LOVE
One of the most popular and acclaimed Cirque shows in Vegas, The Beatles LOVE at the Mirage incorporates The Beatles' classic songs with Cirque's thrills. While LOVE doesn't have as many over-the-top stunts as some of Cirque's other Vegas shows, it still offers some jaw-dropping moments like a high-energy trampoline act, a roller-skate routine, and a giant bed sheet that gets pulled over the entire audience.
Michael Jackson ONE
Another Cirque show that pays tribute to one of the greatest artists of all time, Michael Jackson ONE at Mandalay Bay is an absolute must-see. This production has a lot more dance routines than circus theatrics, but is just as impressive. ONE also offers giant video screens and even a hologram of the late Michael Jackson. Classic videos from the star are brought to life with the artist's famous costumes and dance numbers. If you just "don't stop till you get enough" this show is definitely for you!
Zumanity
The raciest Cirque production, Zumanity at New York-New York is for adults-only, so leave the kids at home! Hosted by a drag queen who encourages the performers to act out naughty things, Zumanity is the only Cirque show on the Strip with nudity, not to mention a simulated orgy near the finale. It also offers incredible acts like a man hanging from chains in a stunning aerial scene that will leave you speechless.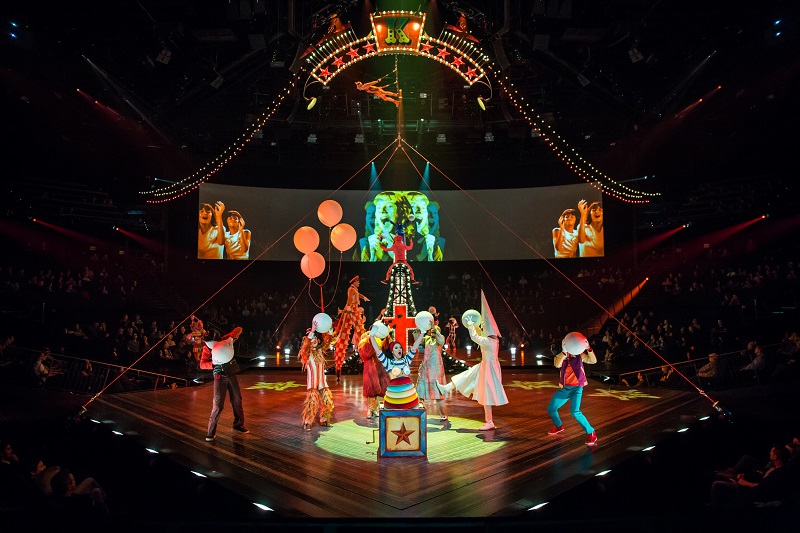 O
O at the Bellagio just might have the most stunts of any Vegas Cirque production. It is also the only one that takes place in and above a giant pool. A team of acrobats, divers and synchronized swimmers perform in this stunning show. Among the spectacular moments is a high dive where performers drop 60 feet into a body of water below. Divers also propel acrobats into the air on giant swings and there is even a fire act. This long running Vegas show is sure to not disappoint.
Ka
There is so much happening at Ka at MGM Grand that the show doesn't even have a main floor. Most of the action unfolds on a series of moving platforms that can carry all kinds of different set pieces, some of which include sand dunes, a forest, and a shipwreck at sea. Guests can enjoy a globally-inspired theme with elements from Asia and South America. This show truly takes the viewer to another place, with wonder and excitement at every turn.