6. Amalfi Coast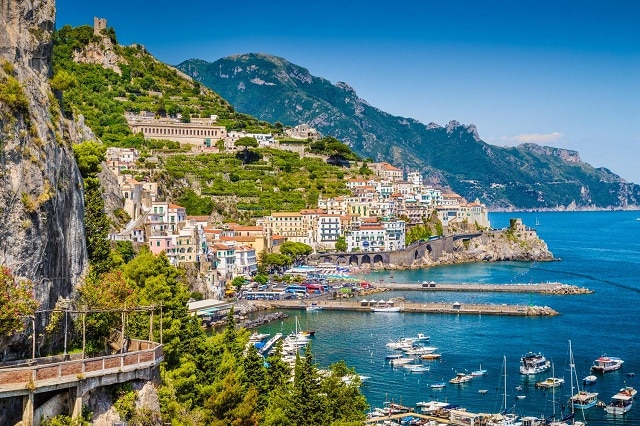 Source: Link
Taking a few days off to enjoy the best of the Amalfi Coast could be considered as one of the best trips one can make to Italy. It's an incredibly beautiful place thousands of people appreciate every year. But not all of the time spent on this heavenly peninsula is in Amalfi, since Italy also has other places that have marked the country's history such as Pompeii and Vesuvius Volcano, all within just over an hour away.
Today we're going to discover the best of the Amalfi Coast and a number of excursions one could make through it. Places where the country's history has been written on the basis of major disasters such as the eruption of Mount Vesuvius and the ruins of Pompeii, the Greek past in Italy with the ruins of Paestum, the ruins of Herculaneum and of course the city of Naples, the capital in the region of Campania.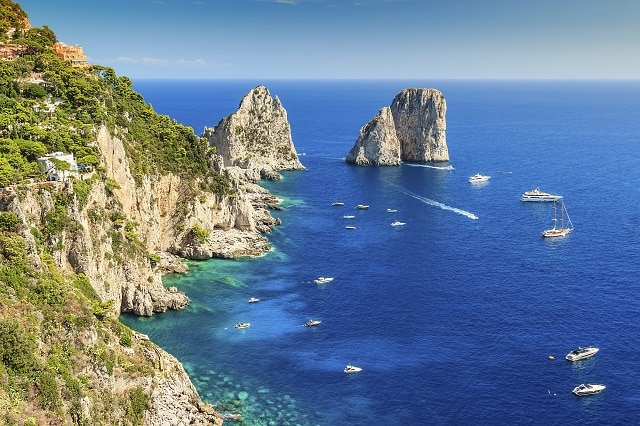 Source: Link
The Amalfi Coast is perhaps the star of the Campania region. A place that invites you to stay a long vacation or even make it your home with a little house hanging on a cliff overlooking the Mediterranean.
Each village has its charm and you never get tired of crossing them because there is always something new to find. Finally, if you have spare days, there's always the opportunity to visit the neighboring island of Capri.
Click the next ARROW to see the next image!