After the numerous lockdown and regulations from the pandemic, and with summer approaching, people are itching for a vacation. Often, people associate summertime with beaches, sunshine, and heat.
However, not everyone enjoys going to the sandy shores. Instead, some prefer getting away from the heat. There are several different vacations to be had during the summer season. Here are a few suggestions on where to go for your upcoming vacation.
Sea, Sand, Surf
Spain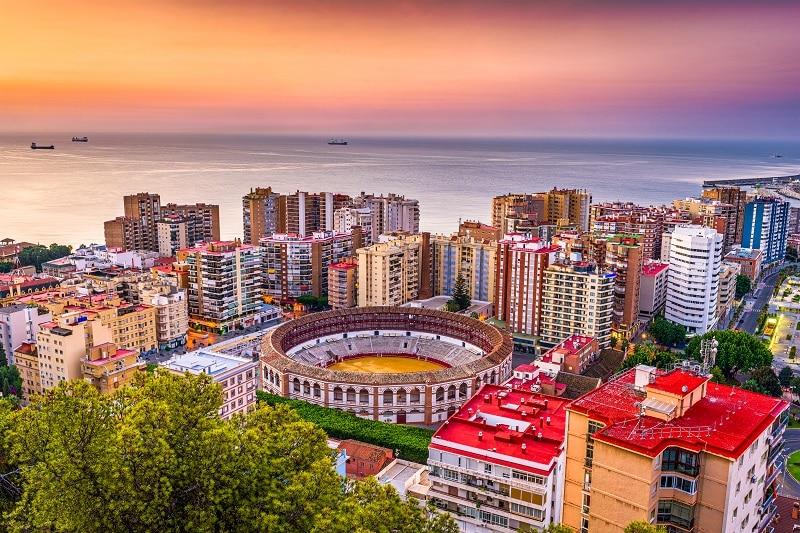 There could be no better place for a summer holiday than vibrant Spain. From laying freely on the beaches all day to indulging in the festivals, everything happens on a higher level in the country of tomatoes.
Well, you can definitely sunbathe on some of the world's best beaches, like Playa de Las Cantera, Playa de Silencio, or Playa de Ses Illetes in Spain. But what else? You can also explore the 'speaking through the walls' monuments. Participate in the La Tomatina festival, and experience the countryside in Granada.
The Philippines
The Philippines, with its 7,000+ islands, offer endless summer activities from mountain hiking to surfing, snorkeling, and biking. Going to the beach also has excellent benefits. Cool down by having waves on your back and sand between your toes at the beaches in Cebu City and Palawa. Additionally, don't forget to explore the underground caves at Puerto Princess Subterranean River National Park.
Anguilla
Anguilla is known for its easygoing atmosphere and magnificent beaches and waters. Dazzling beaches are the island's greatest attraction, paired with friendly locals and charming islands.
Serenity seekers can swim in the island's luminous water, snorkel, dive the fish-filled reefs, or simply sprawl on the island's silky strands. Other popular things to do in Anguilla include:
Dining at the fine restaurants.

Exploring museums and art galleries.

Going on a day trip to explore the nearby island of St. Barts.
Hiking in the Mountains
Alaska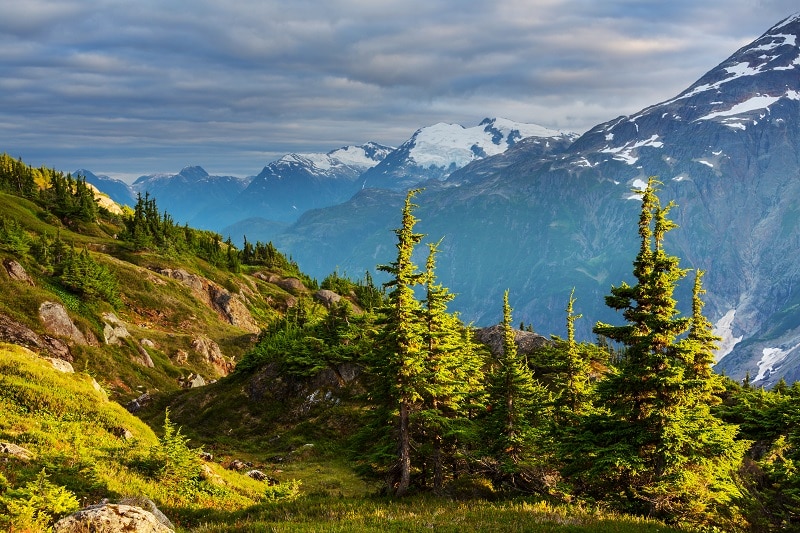 Alaska is a great American mountain destination. Spreading across over 660,000 square miles, it accounts for two-thirds of the nation's parklands and nearly 80 percent of the wildlife and is home to two of the largest national forests.
Hiking is one of the best ways to explore Alaska. It's low-cost, high reward activity and is basically free unless you have to pay for equipment like walking sticks. But whatever you pay is worth the stunning views of the wide-open, wild Alaska you will get to witness.
Slovenia
Slovenia is a small, mountainous country, one of Europe's best outdoor destinations. You get to hike the Julian Alps, raft the crystal-clear aquamarine rivers, explore the karst caves, and paddleboard on the lakes. What more do you need to have the perfect summer vacation?
Iceland
The land of the midnight sun, Iceland is a winter wonderland where you can enjoy the many geothermally heated swimming pools and hot springs all year long. Nautholsvik, a geothermal beach in Reykjavik, is highly popular among visitors who reach here during the summer.
Additionally, almost all hiking trails remain open during the summer. The Laugavegur trekking route in South-West Iceland extends from the hot springs area of Landmannalaugar to the glacial valley of Porsmork.
An important accessory you should consider when heading to Iceland is sunglasses. The sun never sets in this region during the summer. So, it's important to protect your eyes from UV rays whenever outdoors. It's ideal to order designer prescription sunglasses online, as it saves you time, and you get to choose from a reputable and wide variety of styles that would fit any aesthetic.
Snow Only, Please!
Australia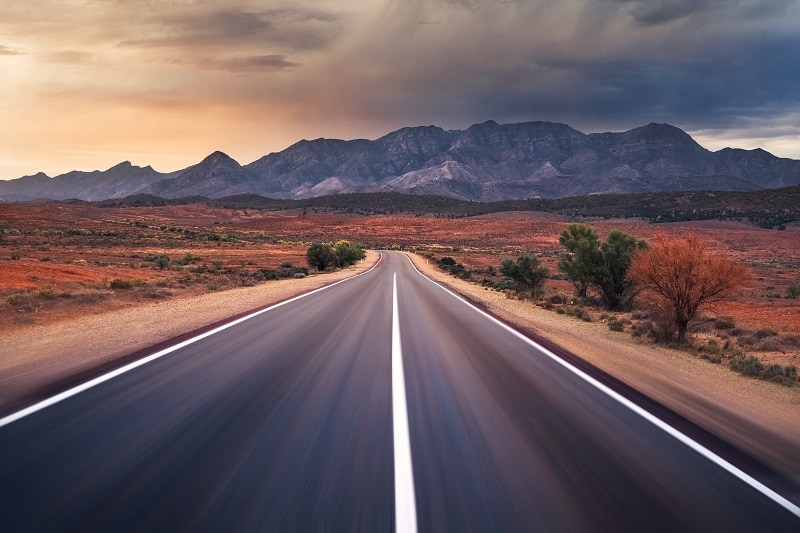 While June and July are winter months in Australia, most of the country remains relatively warm and sunny. Head to South Wales, Victoria, and Tasmania if you are a snow-seeker.
The snowy mountains of New South Wales are a true delight for people who love chilly temperatures. This is also where the Yulefest, an event held in July complete with Christmas fun, log fires and mulled wine happens. Similarly, the resorts in Victoria and the slopes and wildlife of Tasmania are great to spend a summer skiing and hiking in the mountains.
Lesotho
Unlike in its northern hemisphere counterparts, winter falls in the months between June to August in Lesotho. May and September also give you that wintery feel. Skiing and snowboarding opportunities are ample in Lesotho. Whether you grew up on the slopes or are new to skiing and snowboarding, this region offers thrilling winter sports adventures for every level of ability.
Dubai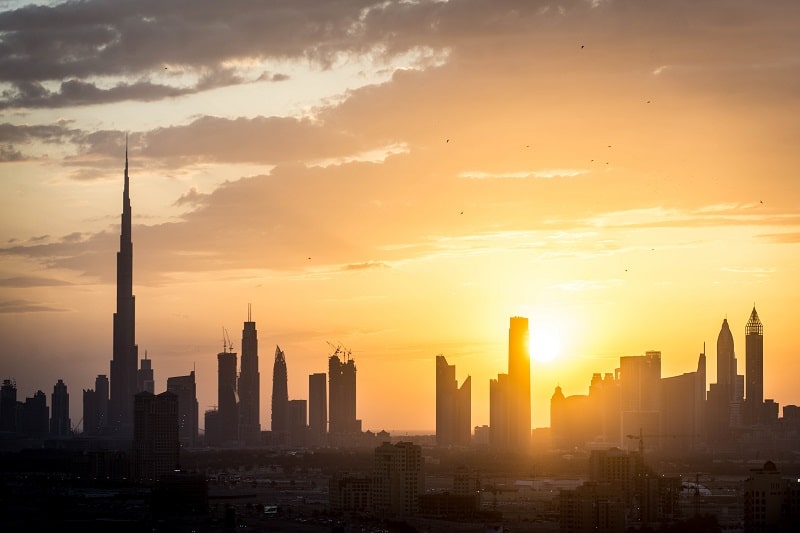 Dubai helps you get the best of both worlds—sun and snow. While it gets relatively hot in Dubai during summers, there are indoor ski and snowboard centers in the city. Ski Dubai is a famous ski resort in Dubai and the world, thanks to its lack of real snow. In fact, it was the first-ever indoor ski resort in the Middle East with the largest indoor ski slope in the world.
Planning Your Summer Vacation
Planning a summer vacation can be overwhelming when the options are endless. Hence, it is important to apply specific criteria to your search. Choose the city or country wisely, depending on how you want your summer vacation to look like.