Amazing wildlife and beautiful landscape are the reason why Kenya  has become the leading African tourist country. With so many diverse flora and fauna in Kenya you can enjoy safari trips throughout the year. There are more than a thousand animal species found in Kenya, 900 bird species alone. The animal kingdom is headed by the 'Big Five': lions, elephants, leopards, buffaloes and rhinos. These five animals represent the five most important animals in Kenya and some of the most popular animals around the world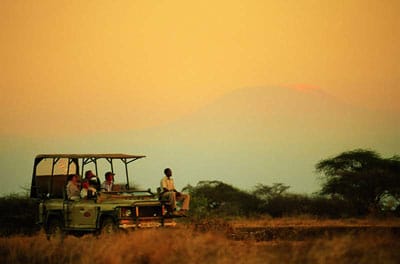 .
Except these in Kenya you will find ostriches, flamingos, baboons, zebras, giraffes, hippos, antelopes, cheetahs, hyenas, jackals, impalas, gazelles, and some more exotic species like topis, kudus, elands, oryxes, steenboks, Kirk's dik-diks, hartebeests, reedbucks and many many more…
When choosing a safari please consider:
means of transport
accommodation
duration of the trip
national parks you want to visit
animals you want to see
When you are taking an organized tour, your company will provide a matatu (popular Kenyan buses), minibus, 4WD jeeps or something more unusual, as camels. It is possible to go on walking safaris, or taking a ride in a plane or a balloon. As for the accommodation, you can choose if between these two: staying in a tent or in a lodge. Tents involve a more outdoor type of stay but better experience of nature, while lodges offer a comfortable stay with most amenities you are used to in a hotel. For a comfortable safari you will need at least a week, but half-day trips or six weeks stays are possible to arrange. Two most popular national parks in Kenya are Masai Mara National Reserve and Amboseli National Park. But besides them you can choose among 31 national reserves and parks where the animal life and nature are just as wonderful.
By Angela B