If you are in Atlanta and want to have a day out with your family, Stone Mountain Park is the place to go. This 3200 acres of rustic beauty has been a fun-filled destination for families in and out of Atlanta. Stone Mountain Park is where you will find a massive campground, rides and attractions, Atlanta's history, lodging plus dining, and even performances. All of this will indeed leave you with a memorable experience and a theme to regularly visit.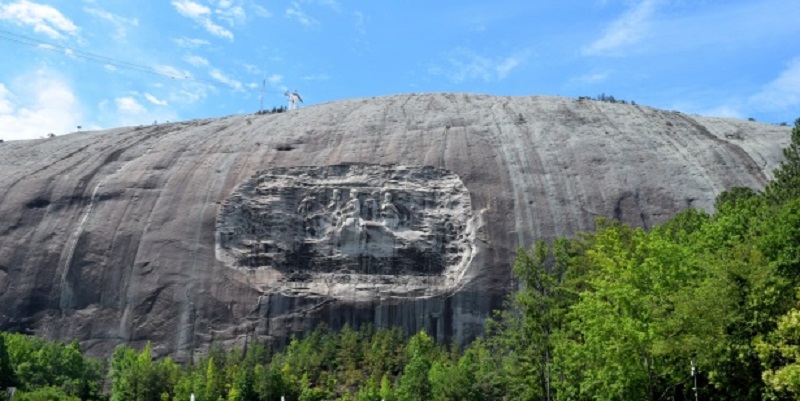 Before we get into the different exhibits of this park so you can plan your day, let's talk about the basics.
Where Can You Find Stone Mountain Park?
As previously mentioned, Stone Mountain Park is an area of over 3200 acres. Not only is it just a park, but it also comprises a campground, two Mariott Hotels, a colossal lake with the most amazing views, the two golf courses, and walking, hiking, and jogging trails too! Nestling in the heart of Atlanta, where the actual Stone Mountain resides. So, when you head out to find the place, it will be somewhat easy for you with a large quartz rock on the side.
Can You Visit Stone Mountain Park With Your Family?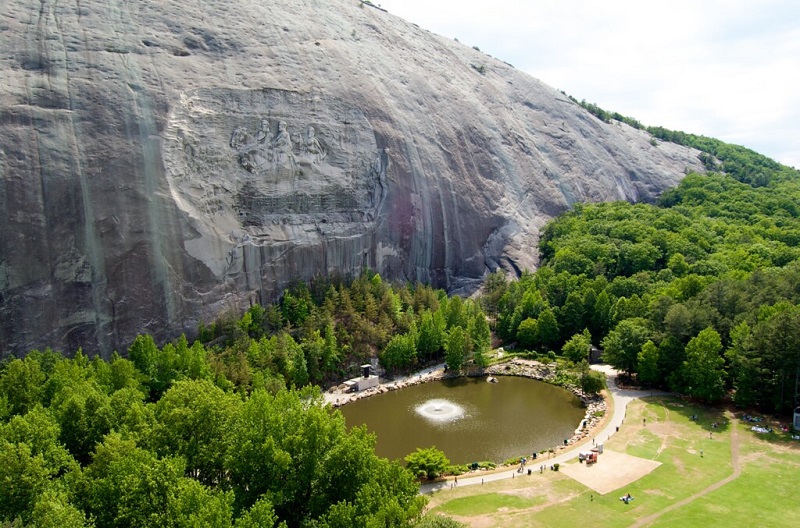 Stone Mountain Park is one of the most family-friendly places you can find in Atlanta. You can visit this park in any season and spot attractions according to it. A family gathering at Stone Mountain Park will be something to remember. With a wide range of picnic areas, family-friendly entertainment venues, and simply stunning surrounding landscapes. You can vacation in Stone Moutain Park with your family that can be as big as more than 15 people! There are lodging options available where you can rest up for your next day of fun. Moreover, there are Yurt Rental Sites, Stone Mountain Inn, and even a Mariott that overlook Stone Mountain Lake, offering the most dazzling of views.
What Are The Different Attractions Of Stone Mountain Park?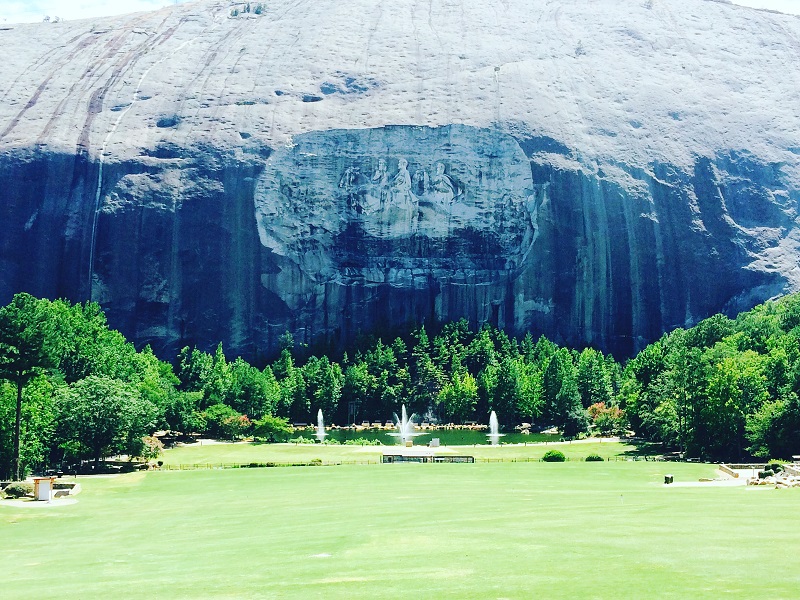 When you take a trip to Stone Mountain Park, you can anticipate having a wonderful time with the most surreal experience. You will never be disheartened when you come here since there are so many activities to do. Indeed, the adventure becomes much more extraordinary here, and it is partly because of the numerous attractions they offer. You are sure to have a picture-perfect family holiday.
Here is the list of some of the many Stone Mountain Attractions that you can try out.
For all the Jurassic world fans, this is the attraction for you. You and your children can take a self-guided tour of the Jurassic giants in Dinosaur Explore. The collection features 20 life-size dinosaurs displayed for your Jurassic pleasure. What makes this exhibition even more marvelous is that with special effects, these dinosaurs will truly move! Your journey begins with a time machine, and you'll find yourself among your popular extinct species, such as the T-Rex, Allosaurus, Stegosaurus, Triceratops, Brachiosaurus, and others. To make your experience more interactive, Stone Mountain Park offers a dinosaur feeding wall, paleontology tents, and photo ops too! However, this particular attraction is available on selected dates because of the designated tour.
The Scenic Railroad is one of the many attractions in Stone Mountain Park that will amaze you. It includes a display of a vintage locomotive from the 1940s. The open car of the train creates an airy feel. You will be able to see some of Stone Mountain's most beautiful scenery when you board this packed train. Atlanta's green landscapes and clear blue skies only add to the beauty. The train ride takes 30 minutes, and you must arrive at the station on the designated departure dates to take part in the festivities.
The Summit Skyride certainly lives up to expectations. The Atlanta Skyline and the Appalachian Mountains offer a magnificent view, and they are all waiting for you. The first step is to board this Swiss Cable Car, which takes just minutes to travel more than 825 feet above the ground to Stone Mountain's summit. This exhibition is in addition to all of the other Atlanta attractions you'll see during your visit.
Stone Mountain, by itself, has a lot of historical significance. Stone Mountain Park's Historic Square amplifies your experience of these ancient structures. Enjoy a stroll through this attraction while taking in the sights. Moreover, the scents from the operating pantry and garden will tempt you to eat everything delicious. You will find houses from the 18th and 19th centuries that adorn antique home decor. Because preserving the authenticity of these structures is so essential, the refurbishment process is remarkably exact. With so much history in the air, you can undergo the lived lives of Georgians.
The Stone Mountain Park Campground:
If you are looking for more of a natural alternative, Stone Mountain Park houses the largest campground in all of Atlanta. You can take advantage of the great outdoors without having to sacrifice the necessities. There are restrooms, showers, washers, and dryers available. Not only that, but you can also find outside decks, picnic tables, a charcoal grill, a metal fire pit, and a water spigot for your convenience. Campground guests are only minutes from Park Attractions, including the Summit Skyride, Scenic Railroad, plus all the ones previously mentioned. You will find groceries, firewood, RV supplies, live bait, LP gas, and more at the On-Site General Store. Take a dip in the pool to cool off from the heat! They are open seasonally for campground guest use. For your kids, there is a kid-friendly play area with swings, slides, and a grassy area available too.
Is Stone Mountain Park Just For Family?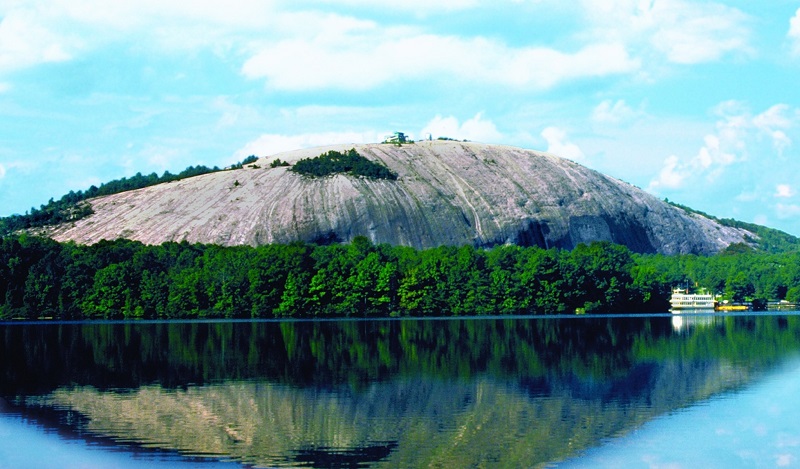 Stone Mountain Park is that particular place where it does not matter if you only come with your family. Although you will enjoy it more, you can visit this park for other reasons too. Here, at Stone Mountain Park, you can plan corporate meetings, private receptions, and even company picnics! Finding a corporate event venue in Atlanta can be like looking for a needle in a haystack, so make the best use of this place.
The Atlanta Evergreen Marriott Conference Resort is hiding away in the lush green landscapes of Stone Mountain Park. You will find the tranquility to plan and host your corporate event and with an outing like this. It certainly is the perfect opportunity for a team-building experience! If you plan to host a group event, you will get plenty of room to accommodate your guests and more. All of this makes it so much more ideal for groups of all sizes and budgets. There are ballrooms, suites, an Amphitheater, a mesmerizing Lakefront Outdoor Pavillion, and meeting rooms. In short, Stone Mountain Park has everything and anything you would need to make your occasion perfect.
Final Thoughts
Once you are in Atlanta, you will not have to go far enough to find the ideal destination. Stone Mountain Park will be a perfect place for you. If you can make it to Stone Mountain Park, you will unquestionably have the time of your life. It is a place for everyone, with a plethora of entertainment options and numerous things to do. So, hurry up and get your tickets for the most magical place in all of Georgia!