The entire northern Florida area depends on the Jacksonville International Airport for air transportation. If you are new to this area, this guide will hold your hand by directing you on how to reach to this airport, terminal facilities you can take advantage of before and after flight as well as nearby accommodation arrangements.
Overview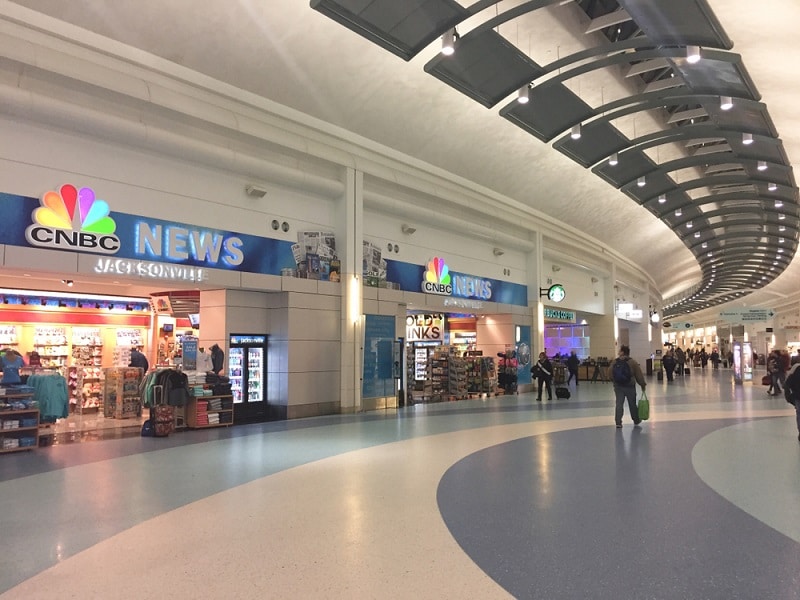 Getting to the any airport with the proper directions can be quite easy but it is a different story if you are looking to make the most use of the facilities there. For those who feel that they are copletelt lost or would like to make inquiries from the welcome desk and information center. To get here, just make way to the terminal building on the lower level. Did you notice the baggage claims areas? Right here is where all your questions about the airport will be answered.
Getting to the airport
For those who are driving to Jacksonville, interstate 95 leads you there. Take this road up to Airport Road and exit on 363-B. from this point on, travellers can comfortably follow the signposted route going westward to the terminal. If accessing the airport from Georgia or St Augustine, the only route to take is interstate 95. The greatest concern for self-drive car owners when they get to the airport is where to park their cars. It can be quite worrying given that you are leaving a priced possession unattended for an extended period of time.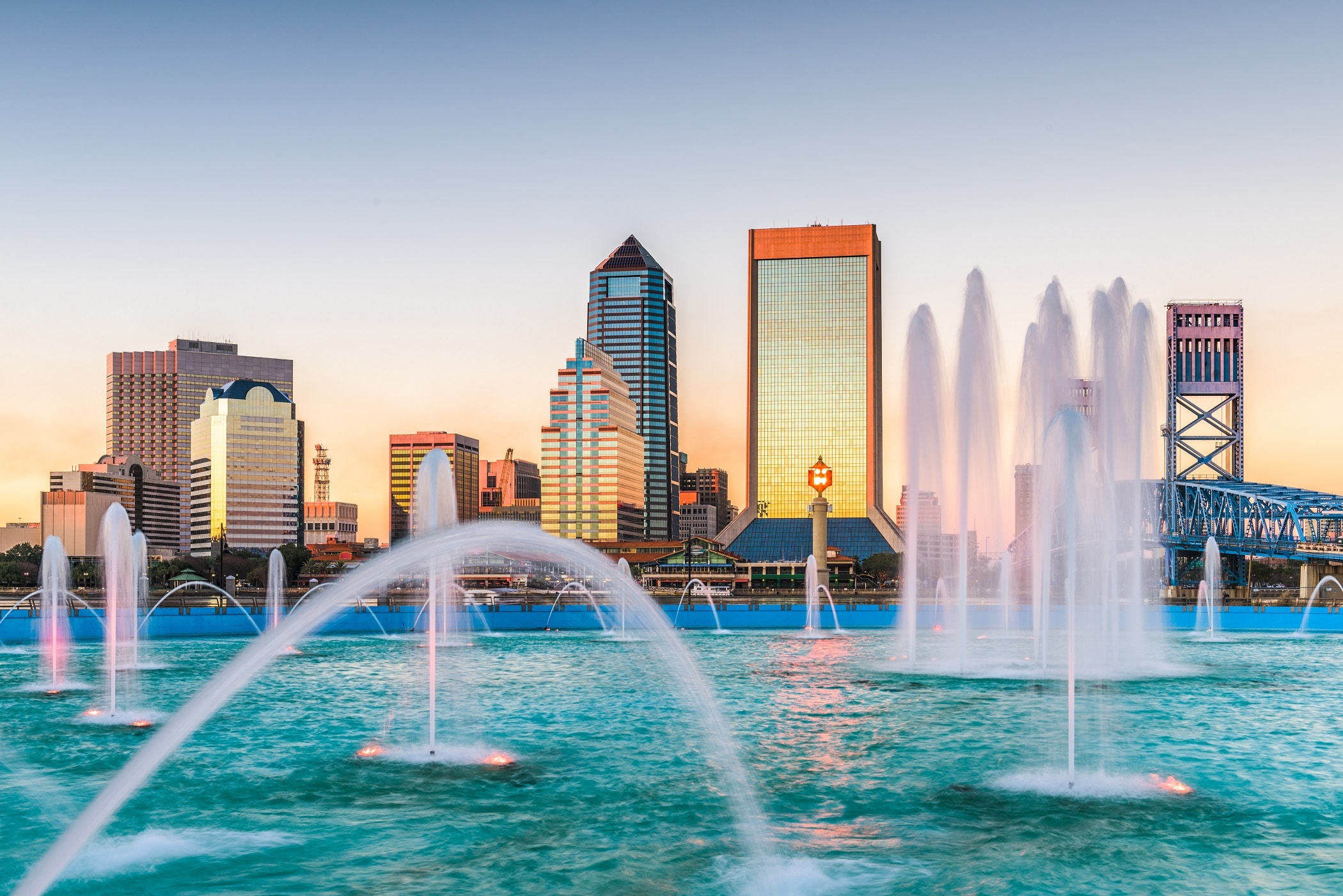 With Parkos however, this is bit of travel is already taken care of. Parkos is an application that connects car owners with parking facilities within the airport of in close proximity. To get the best service, it is always best to make your JAX parking reservations early to beat the queues. At the same time, early booking ensures that you are stress free on the day of your flight because your only task will be to park your vehicle at the assigned spot. Well, it is still alright if you are unable to park because valet parking services are available for those that need them. Generally, those who have used Parkos agree that parking prices associated with this application are significantly low.
Both outdoor and indoor airport parking facilities are available at Jacksonville airport parking and the pick depends not only on client preference but how long the vehicle will be parked.
Do you prefer public transport? You can either take the bus, any of the shuttle services or hail down a taxi.
Facilities at the terminal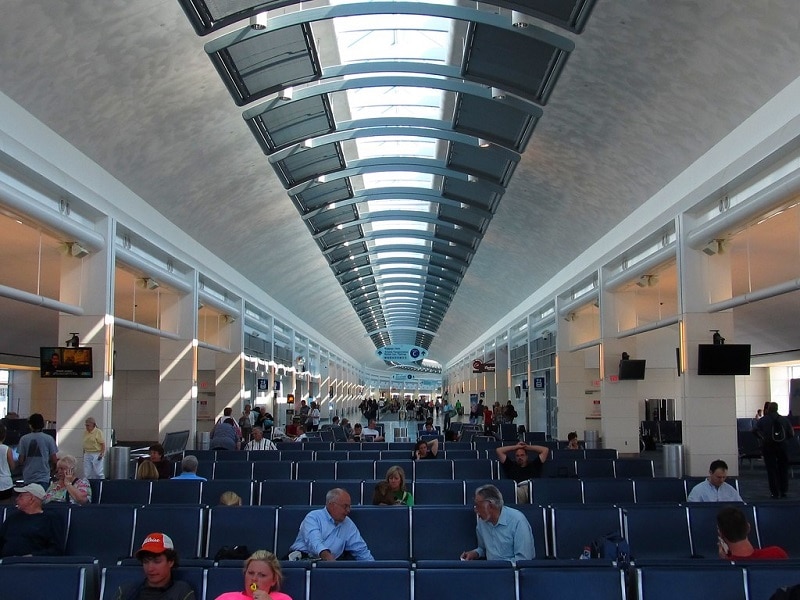 For most people, there is always that one thing that always seems to slip the mind but someone at Jacksonville airport seems to have already thought about it. Travelling with plastic money is preferred by most people because it is convenient and safe but what about when you need to buy something or pay for a service in cash? Well, the ATMs at the airport offer travellers the freedom to have some bit of cash in their pockets. They can be found on the lower level right after baggage reclaim or for those on the upper level, just before getting to the security checkpoint.
For that quick snack before boarding or right after landing, the many bars, snack bars and coffee shops at the Jacksonville international airport will offer much needed relief. Some of these eating places can be found on the concourse or upper level
Did you just remember that a loved one would be pleased to receive a gift from you? Check out the bookshops, newsagents and gift shops to find just about anything that can be offered as a gift. You do not even have to walk far looking for one such shop because they can be found on both levels as well as on the mezzanine space.
Facilities that will surprise you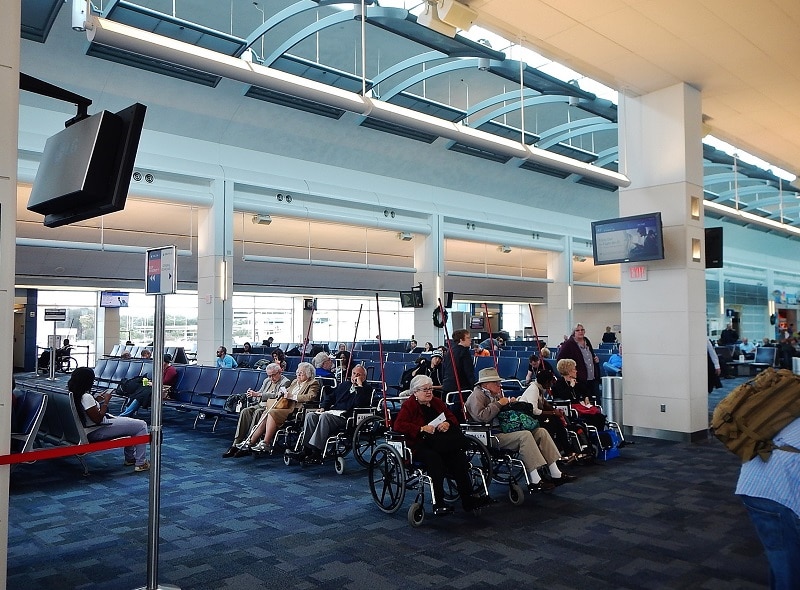 It is expected for any airport of an international caliber like the Jacksonville international airport to have some standard facilities such as shops and restaurants. Did you know that in addition to such Jacksonville international airport has kennels for pets, a chapel, art gallery, shoeshine center and spa? Whether you are up for a tour of the airport or have some time to spare before your flight, then there is plenty of interesting activities you can engage in.
Convenience facilities
It is normal to find that a group of executives travelling together and many are on a tight timeline. Instead of sitting idle as they wait for their flight to be called, why not have that meeting you are supposed to have when you land? The airport supports such activities by providing conference facilities and business facilities where people can sit down to work.
To make the time spent at the airport worthwhile, there is free internet access for all. Good for you if you have a Wi-Fi enabled device because it connects to the internet from whichever place you are at the airport. Aside from internet, there are telephone lines which people can use to communicate to their contacts perhaps to maintain a trail of their movements. For those who still have value for the old school postcard, postal facilities provided at the airport will enable you to send correspondence from the airport.
Travellers and airport visitors with some form of physical disability can access any location of the Jacksonville international airport. There are wheelchairs, lifts, and adapted toilet toilets to make their time at the airport hustle free. Additionally, privileged airport parking lots are available at the airport to cater for the needs of the handicapped.
Of late, more people are passing through Jacksonville International Airport. Actually, 2019 has seen the highest number of human traffic through the airport compared to any other time. If this trend continues, then it is expected that more facilities will be introduced to the airport to beat the numbers.