Vienna is mesmerizing any time of the year. What is the best season to capture the city's best view? Let's see.
When to Go: Best Time of Year to Visit Vienna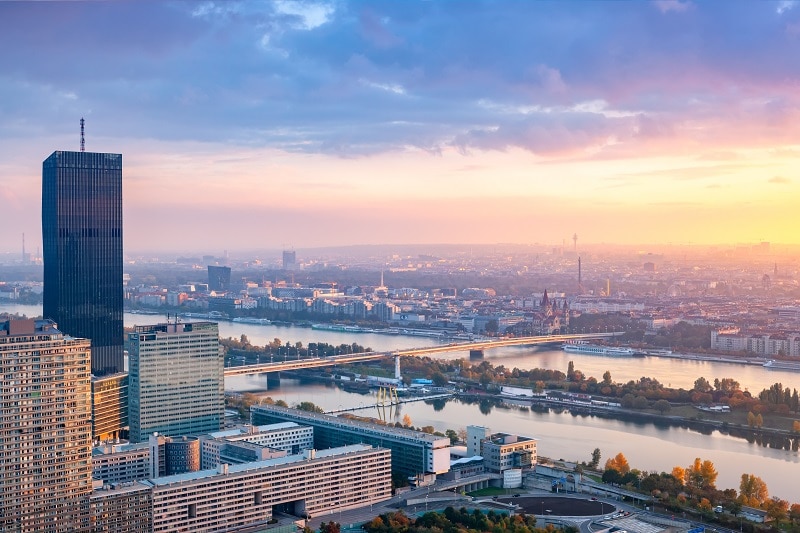 In summer, Vienna is warm, and beautiful, welcoming tourists with lush greenery. The best time to visit Vienna in summer is June when the temperature rarely reaches higher than 25-26 °C, and the streets aren't filled to the brim with other visitors. July and August are hotter months, but people cool down by drinking fresh Alpin water from fountains spread throughout the city.
In the autumn, the tourist rush subsides, so the accommodation prices are falling. Fewer people mean more space to stroll around and admire the corners of the city. Since the second half of October, the chances to get drenched under the rain are very high — but people hide from the pouring water in cafes and wine bars. Comfort and beautiful views from the panoramic windows are guaranteed.
Christmas holidays are another hot season for Vienna tourists — it transforms into a fairytale city, an absolute fantasy of a celebration. Every corner radiates the joy of celebration. Exquisitely decorated shop windows, hotels, the aroma of mulled wine, cinnamon buns, and ginger pastries will give a Christmas mood even to the saddest traveler.
In spring, Vienna recovers from slumber. Mid-April, the rain finally stops, and little by little tourists start to fill the city streets. Cafes and restaurants open terraces, hotels prepare for another season. Rent is cheaper than in the summer. An apartment downtown in April can cost as much as a similar option in the suburbs in August.
Where to Choose a Hotel in Vienna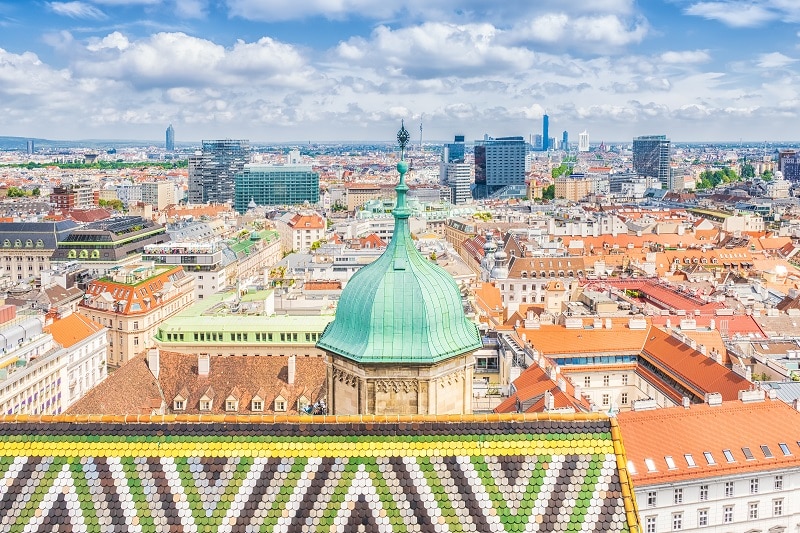 Choosing the district to stay in Vienna is easy, 'cause all of them are interconnected via Vienna's efficient public transport infrastructure. With an available opportunity to get everywhere from anywhere is easy, you can comfortably stay in almost every area of the city without sacrificing your time & canceling visits to places you want to see.
Usually, visitors stay in Leopoldstadt, Mariahilf, Neubau, Josefstadt, Donaustadt. All fancy hotels and luxury apartments are there. Donaustadt area is also a popular option that's close to the Danube river — it's a famous recreation zone in the city, loved by those who enjoy peace and quiet.
For those who are looking for a house for rent Vienna is super friendly. The city is very tourist-oriented, especially in warm months of the year and on Christmas.
What to See in The Historic Center of Vienna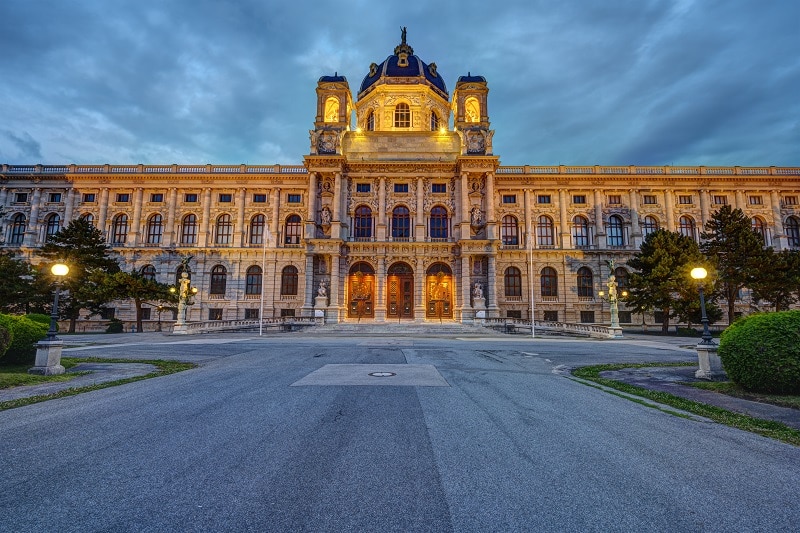 The historic center, Innere Stadt, is absolutely a must-see with its ancient Baroque-style castles and the Ringstrasse, an eclectic street from the late nineteenth century.
The following city route is recommended: Stephansplatz Square and St. Stephen's Cathedral – St. Peter's Church – Kohlmarkt – Graben Street and the Plague Column – Hofburg Palace – Kunsthistorisches and Natural Science Museum on Maria Theresien Platz – Museum Quarter – Town Hall. The walk will take a couple of hours.
Modern Architecture in Vienna: Where to Look and What to Look For
Vienna is the ideal destination for exploring modern architecture. To get the most out of your trip, visit Gothic St. Stephen's Cathedral and a futuristic glass neighbor, Haas-Haus, standing opposite of it.  Then, head to the Museum of Modern Art in the Museum Quarter, visit the Vienna University of Economics in the educational area of the city. Finish the walk with a beer in Schweizerhaus half-garden half-restaurant — they claim they serve the best pork shank in the world.
Unusual Museums and Collections in Vienna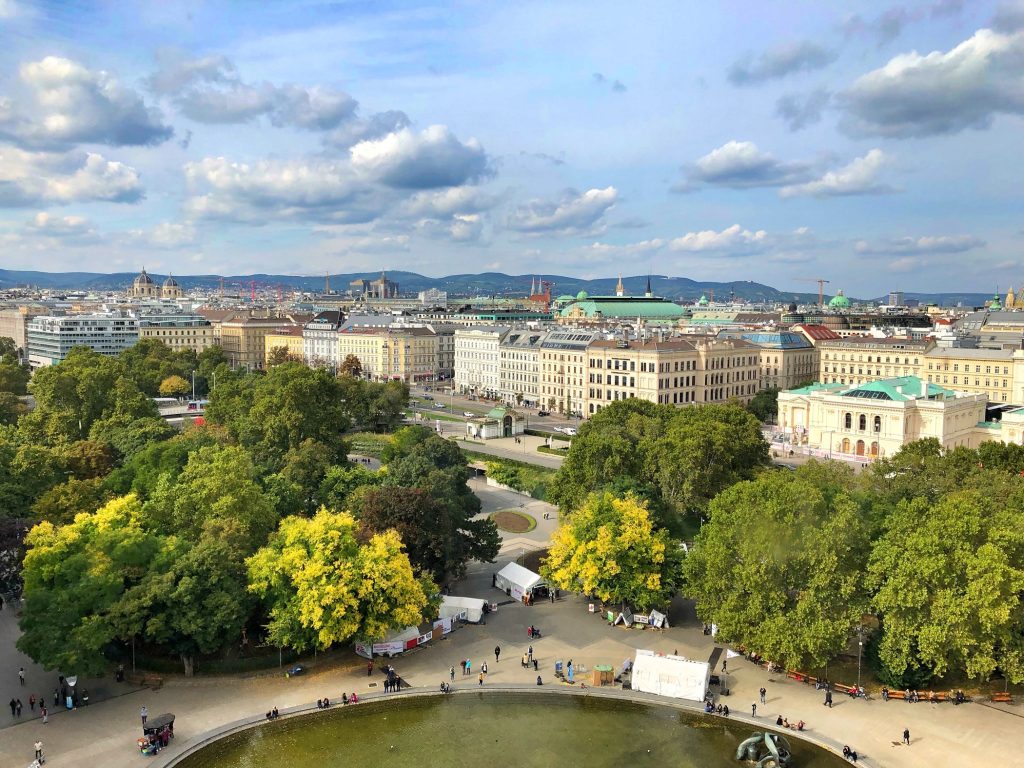 Holidays in Vienna can get more exciting if you go beyond popular tourist attractions. Here's where to look for quirks and mysteries.
Clock Museum
A small museum filled with 1,000 clocks, old and new, — one of them was constructed in 1679 and calibrated to run until 9999. Located in one of the oldest houses of Vienna, the Harfenhaus, the museum is a home for rare Japanese pillar clocks, cuckoo clocks, grandfathers' clocks, ornate pocket watches, and an ancient fifteenth-century tower clock.
Museum of Art Fakes
The museum of forgers and their work, Museum of Art Fakes in Vienna is unique in the German-speaking world. It celebrates the art of forgery and exhibits the works of Klimt, Rembrandt, and Matisse painted by forgers with startling precision, almost identical to their originals.
Schmetterlinghaus: The Imperial Butterfly Park
Schmetterlinghaus is a tropical paradise inhabited by fragile "citizens" — butterflies. 40 species from Costa Rica, Philippines, and Thailand, warm +26 during the whole year, wonderful stories about butterflies, the etymology of their names, their living habits, and so on. An amazing experience.
Conclusion
Charming in any season, Vienna is a popular destination for a weekend in Europe. No matter when you're planning to visit the city, Vienna always welcomes guests and offers plenty of things to see. Think about housing beforehand.