Whether you're an experienced adventurer or a first-time traveler, packing a bag for a trip can become quite a puzzle. The most efficient way to solve it is to prepare a travel packing list and follow it thoroughly. Find one of these kinds of listings below.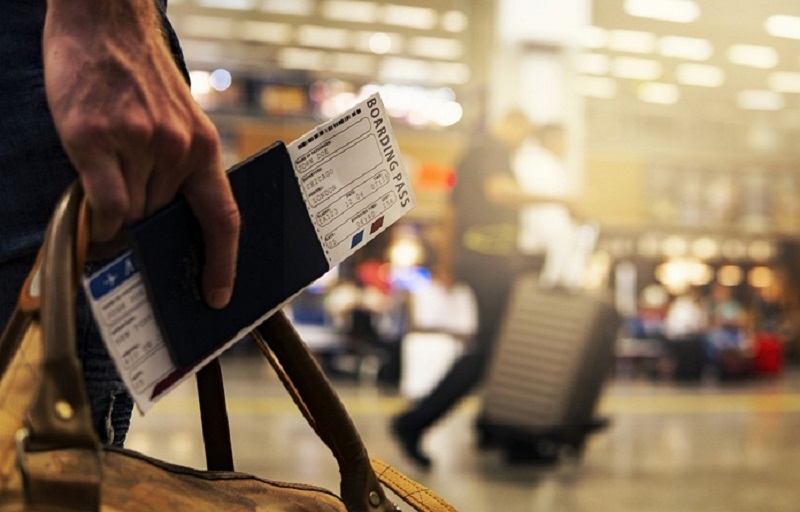 1. Documents
Before you start planning your travelling, make sure your passport is valid and see if a country you're going to visit requires a visa. Apply for a new passport and visa in good time. You will need current photos of you for both. Some convenient passport photo software will save your time and help you get correct photographs in a minute. For instance, Passport Photo Maker comes with ID photo templates that meet all the state requirements for any country.
Add health insurance and immunization records to your passport. Also, you might need your driver license. Make copies of all your documents and ID photos and send them to your email. In case you get robbed abroad or lose your passport, digital copies will be very helpful. 
Don't forget to write down all the Embassy contacts – its address and telephone numbers.
2. Money
First of all, call your bank and make sure that your credit card works in the country you are going to. Tell them you are travelling abroad, so they don't consider your transaction to be a fraud and don't block your credit card. Mind that not all the places accept credit cards, so you better have some local cash, for example for buses or trains. Check the exchangerate before you go, don't exchange your currency at airport and city conversion centers – their rate is mostly a rip-off. Use ATMs or banks instead.
3. Clothing
Give your preference to a capsule wardrobe, it's a set of base clothes pieces that can be easily matched and mixed.
An example for women for a week trip:
1 pair of jeans

1 pair of shorts

1 skirt

1 dress

6 t-shirts

7 pairs of socks

7 underwear sets

1 swimming suit

1 warm sweater

1 rain jacket

1 pair of casual shoes

1 pair of hiking shoes

Some accessories (a hat, sunglasses, a silk scarf).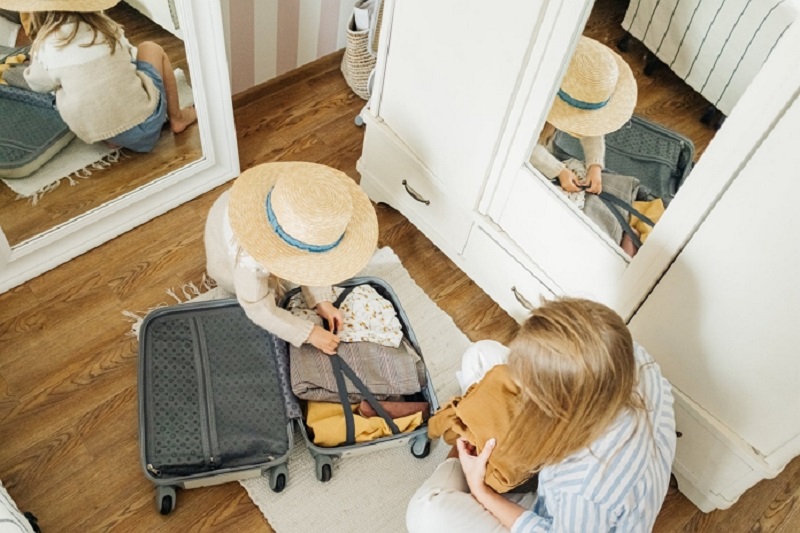 An example for men for a week trip:
2 pairs of jeans

1 pair of shorts

7 t-shirts

7 pairs of socks

7 underpants

1 pair of swimming shorts

1 warm sweater

1 rain jacket

1 pair of casual shoes

1 pair of hiking shoes

Some accessories (a hat, sunglasses).
Pack one extra clothing set in your carry-on bag. In case your luggage gets lost, you will have clothes to wear.
4. Electronics
Bring a travel charger adapter because there're different voltage and plug shapes in different countries. Portable power bank will charge your electronic devices even if you are outdoors. Whether you take photographs using a travel camera or a smartphone, you don't want to run out of space. So pack a few spare memory cards for the sake of your next best shots. A travel tripod will find its place in your suitcase as well – it's essential for incredible selfies. If you are into reading during a flight or before going to bed, take your e-book with you.
5. Toiletries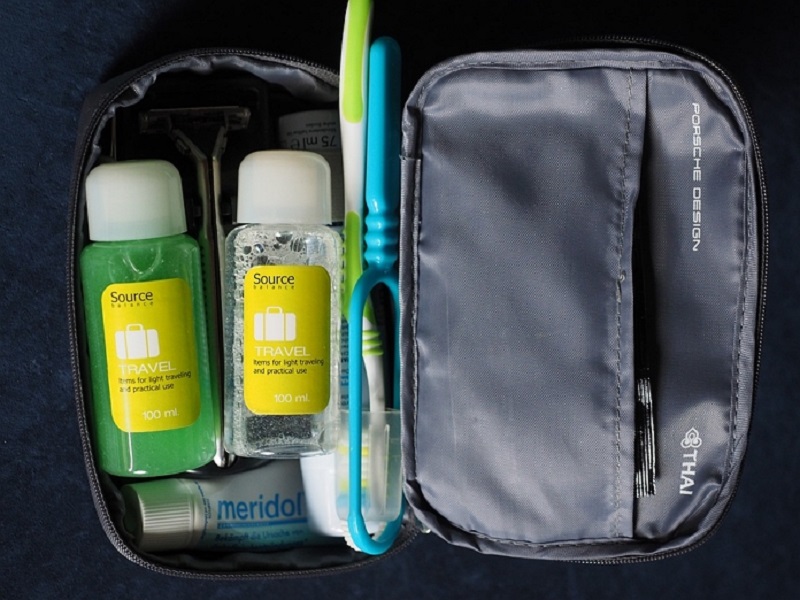 Just create a checklist and pack the items one by one. This kit is ultimate for almost every trip:
Toothpaste, toothbrush, dental floss

Shampoo and hair conditioner (solid ones are more convenient to travel with)

Deodorant

Face moisturizer

Hand sanitizer and hand moisturizer

Lip balm

Nail clippers and nail file

Tweezers

Sunscreen and aftersun 

Wet wipes

Travel towel

Travel mirror

Feminine hygiene supplies.
Also, bring some specific products you normally use, e.g. hair mousse, hair gel, etc.
6. Medicines
You can either buy a pre-made first aid kit or make one yourself. It should content the following medicines:
For pain relief

For cold and flu

For nausea

For allergy

For diarrhea

For cuts (antiseptic spray and healing cream)

Insect repellents

Band aids and adhesive plasters

Thermometer 

Prescription medications.

7. Other Useful Stuff
All the seasoned globetrotters will gladly confirm that there are plenty of little things that make your life much easier if you have them while travelling. Here they are:
Travel pillow

Earplugs and eye mask

Small blanket

Hand/face moisturizer

Phone/tablet holder

Travel socks

Empty bottle for water.
Pack your bags, don't forget essential things and enjoy your coming trip!