A few days ago I was talking about that wonderful country that is called Botswana. Because, as I said, a post is not enough to give an idea of what there is to see in the southern African country, I will try to make it up here, even if only partially.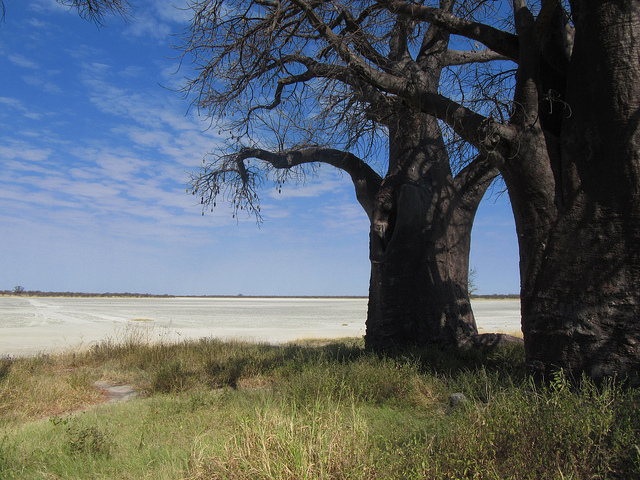 Baines Baobab is one of the least visited places perhaps, but certainly the most unusual of the whole area. The site name comes from Thomas Baines, an explorer of the nineteenth century who came to this remote area of Africa in 1862; he painted an unusual group of baobabs which is thousand years old. Today, the differences with respect to the painting of almost one hundred and fifty years ago are minimal. It is a testament to the longevity of these giant plants and slows their growth.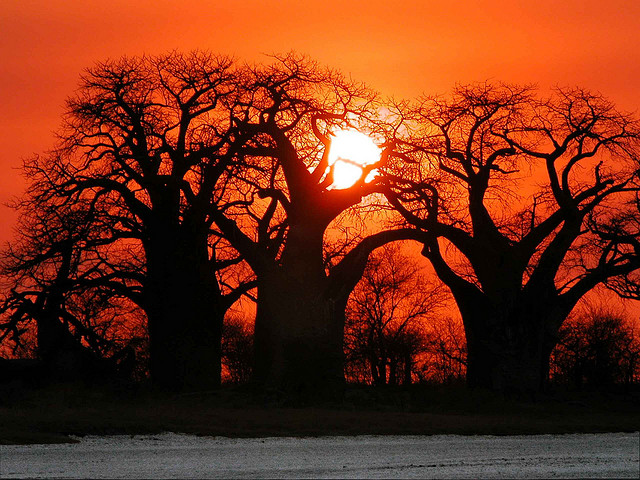 Baines Baobab is located at the edge of a pan completely dry in the dry season which then fills with water during the rains. When I visited it seven years ago, my local guide told me that one of the most beautiful experiences one can have in this part of Africa is to spend the night in a tent on the pan dry.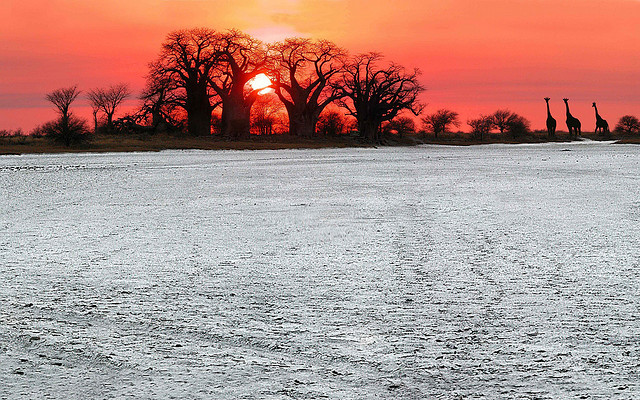 Today, to avoid damage to the pristine nature of Baines Baobab and Kudiakam Pan it is no longer allowed to camp in the reserved nature, but the show is equally wonderful.
By Nikos K
Photo 1: Blabbergail, Photo 2+3: African Pixels