Even though priorities and budgets are the main constraints that play a pivotal role while planning a vacation, weather is yet another factor that needs to be considered. Before visiting any country, it is important to know the weather condition of that place so as to plan your vacation optimally.
Phuket
Phuket, the largest and widest island of Thailand, has been attracting millions of visitors from all around the world. And, it is not only the beaches that they come looking for, but also the numerous activities, a spread of cuisines to sample, and a variety of places to see. Whether you are in Phuket for a romantic holiday or to enjoy a family vacation with water sports and other activities, you are bound to be mesmerised with its beauty.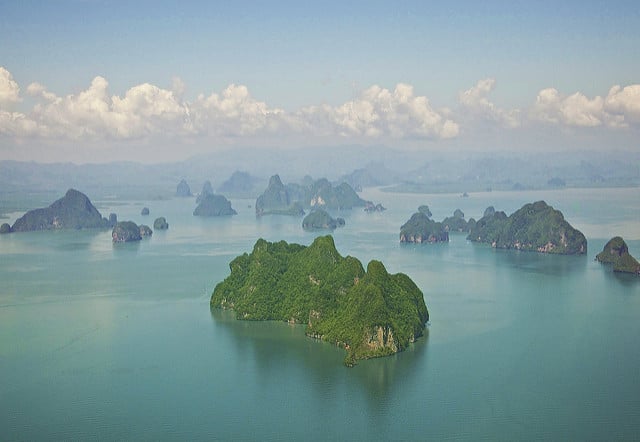 Source: Flickr
Phuket is blessed with tropical monsoonal climate, which means it remains warm all year round. The months of April-May and September-October are the hottest while the months September and October are the wettest.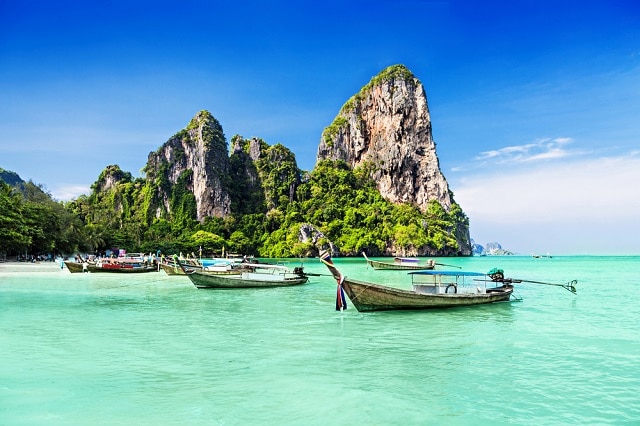 Source: Shutterstock
Except for few heavy rains in the months of September and October, Phuket is blessed with mild weather, making it an ideal destination to be visited all around the year. Well, almost!
If you are looking for an ideal time to visit Phuket, sans the rains, the months of December to March are perfect. The temperature swings between 24 degrees Celsius and 32 degrees Celsius, the breeze is cool, and the weather is great for all kinds of beach and outdoor activities. Please note this is also the peak tourist time, so be prepared to shell out considerable amount of time and cash on everything, right from flights to accommodation to activities. However, if you are on a budget and do not mind getting drenched in occasional showers, you might want to visit Phuket in the months of June and July, since everything is a tad less expensive at this time of the year, and the island's favourite hangouts remain uncrowded as well. The temperature too, is quite bearable.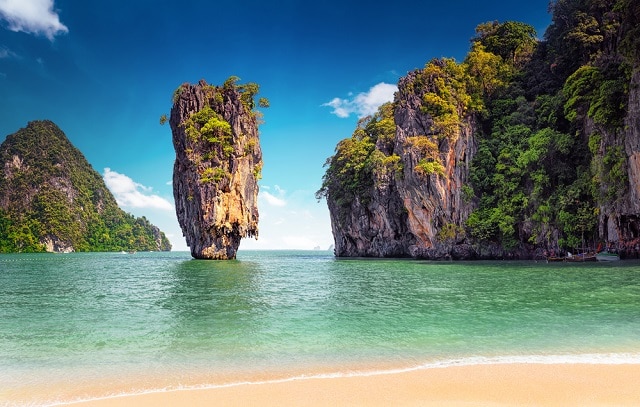 Source: Shutterstock
Best time to visit Thailand
If you are looking for a complete holiday package, with friendly natives, lip-smacking cuisine, panoramic vistas and a plethora of fun activities to revel in – Thailand is your best bet. The climate of this vibrant country is rather predictable and comprises of two seasons – wet and dry, except for the southern regions which experience typical monsoon climate. That said, what's the Best time to visit Thailand? Truth is, Thailand can be visited all throughout the year.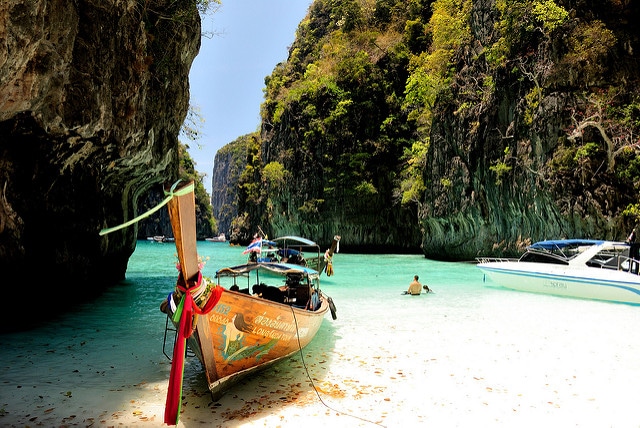 Source: Flickr
Thailand's climate can be compartmentalised roughly into three seasons – summer (hot), rains and winter (cool). The months March to May are the hottest months of the year, when the temperature may rise to 35 degrees, leaving you with no choice but hit the beach for some respite. While the winter months of November to February are peak tourists time, for climate is near perfect and ensures good times. The rainy season i.e. the months of July-September are the least predictable of the three, and worth considering, for these are the low tourist season. The rains usually gather force between June and August, coming to a peak in September and October. If you move towards, southern Thailand, you will experience more consistent temperatures all throughout the year.
You'll also want to see: Discover Phuket – Travelling around Thailand on a budget