Today we're taking a look at yet another amazing travel app called Shippa. As the name might suggest, Shippa is an app used by both buyers and sellers in trading and shipping goods overseas while traveling.
How it works
If you're a buyer or customer all you need to do is enter the app and search for a Shippa. It will show you travellers who are part of the Shippa Crew, as they call it. After selecting one nearby you can make your order and talk with them. You'll need to pay in advance once the order has been confirmed and everything has been agreed. However, the Shippa won't receive the payment until the delivery has been confirmed. In other words, the platform works as a middle ground ensuring secure payments.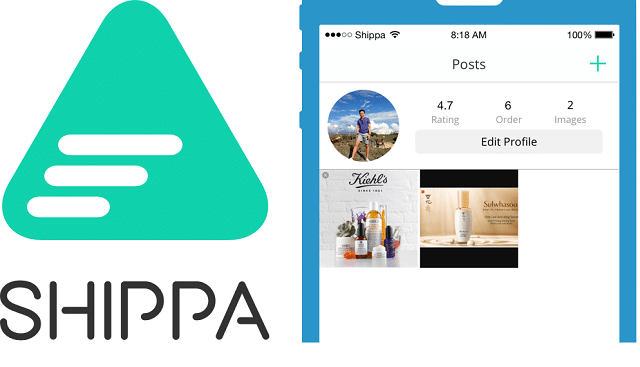 On the other hand, if you're a traveller you can register and apply to become a Shippa yourself. After being approved you'll be able to list your travelling itinerary on the app so that potential customers can find you. If picked, you'll get the chance to earn money by transferring the merchandise to the customer during your trip there.
What's good about it?
The best thing about is what everyone who wants to travel loves! It will help you with financing your trips as you'll be able to make money while the same thing you would always do going to another country or city. All through the use of the app.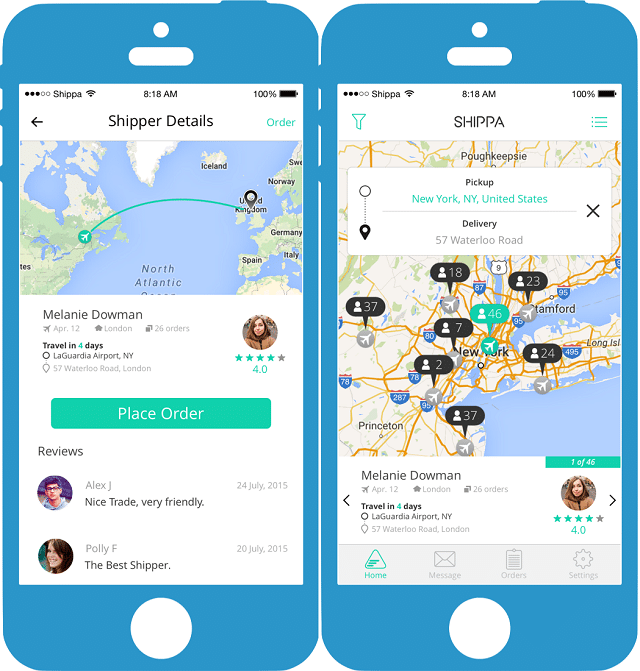 On the side of the customers it ensures that the merchandise will arrive fast and securely as you can receive it person and check that it's in perfect condition while avoiding expensive shipping costs.
The good thing about both sides, is that payments are secure and no one can get ripped off, as the payment is both made in advance but is also only received after the merchandise has been delivered.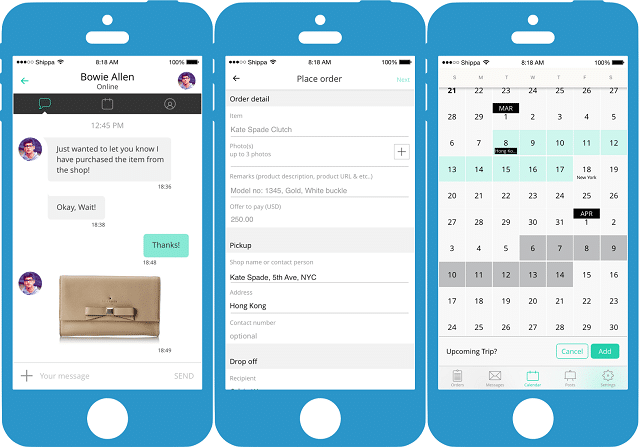 Conclusion
As passionate travellers we have to say Shippa is a great way to get two birds with one stone. It allows you to enjoy a better holidays thanks to the extra money you get to spend plus it can even keep you traveling non-stop with a frequent trip itinerary.