There are a lot of products sold in the market that would require a voltage converter if you are planning to travel abroad. This is due to the fact that there is not any universal voltage. They are different depending on the country that you are planning to visit. Voltage converters are pretty small and portable. They can be used for different items like irons, radio, cell phones, dryers and a lot more. Before using this gadget, you might want to check the volt of your appliance. One of the things to consider is the weight. Remember you don't want something that will weigh your luggage. As an advice, you might want to unplug it if you are not using the converter so it can last for a long time. There are a lot of travel voltage converters sold in the market. Here are the best ones:
All in one travel adapter
The all in one travel adapter is compatible with the plugs wherever you are in the world. There is not going to be any problem because it can fit various outlet styles. It doesn't matter where you are as it is suitable for any power outlet. This offers safety features like surge protection. Travelers will love this item because it is small and light in weight. The best part is the fact that it is cheap.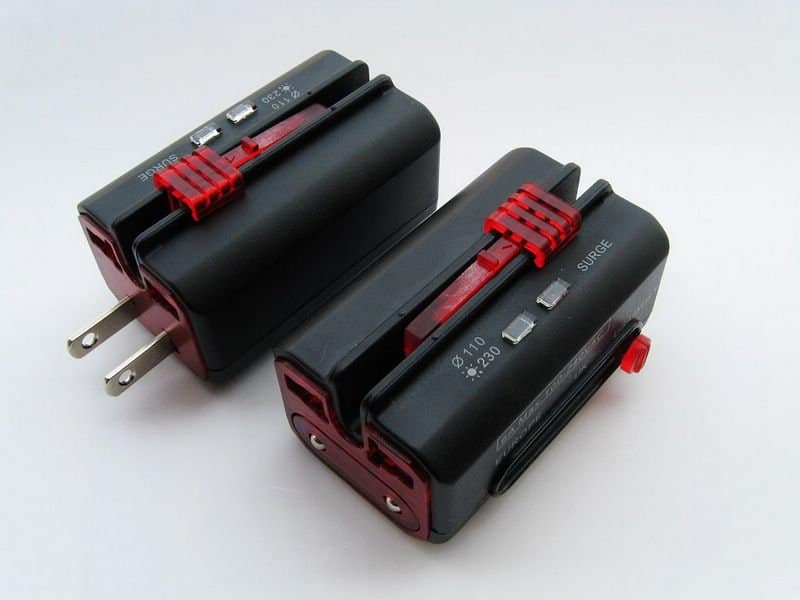 Universal Adapter Plug
You can also find a Universal Adapter Plug. It is a great choice for plugging any appliance wherever you are in the world. It has international plugs that can work anywhere. To protect the gadget from grounded plugs, this features a surge protector. This can be used even if you are not traveling.
Samsonite Dual Wattage Converter
The Samsonite Dual Wattage Converter is notable since it is made from high shine plastic. This is engineered for traveling wherever you are in the world. This has a prong that can fit outlets particularly in Europe. The product has a dual watt converter so that you appliance can be used wherever you are in the world. This can best fit in irons, hair dryers, shavers and other low watt products. A lot of travelers give this converter good review.
Conair Franzus Dual Wattage International
Conair Franzus Dual Wattage International Converter is a great set to bring if you are planning to travel abroad.  It works with a lot of appliances and it can go up to 2,000 watts. There is a wattage selector switch that you can choose. The low wattage will include shavers, charges and curling irons. If you have high setting appliances, you can opt for the high wattage option. This can easily convert electricity in other countries that will fit to your produce. The set will include plugs that will work with international outlets so you will not have problems. This is light in weight and simple which is perfect for traveling.
By Nikos K