Trips are lived three times; by dreaming, by living and remembering them. Where do I go? With whom? What will I do there?
The feelings encountered before an adventure are unavoidable. The moment we start planning and we have to make important decisions, that's when the action starts. The preview of our trips is one of the most exciting parts. Then, of course, the day comes to leave, to go to the station or the airport and overflow with emotion.
Have you ever thought about the fact that trips can develop our writing skills? In contrast to the cases when you can simply ask 'EssayHub write my essay for me', writing a travel memoir is about making notes of the most precious moments yourself, for your own benefit. It doesn't matter whether you want to describe the travel itself or how you prepared for it. Every detail matters.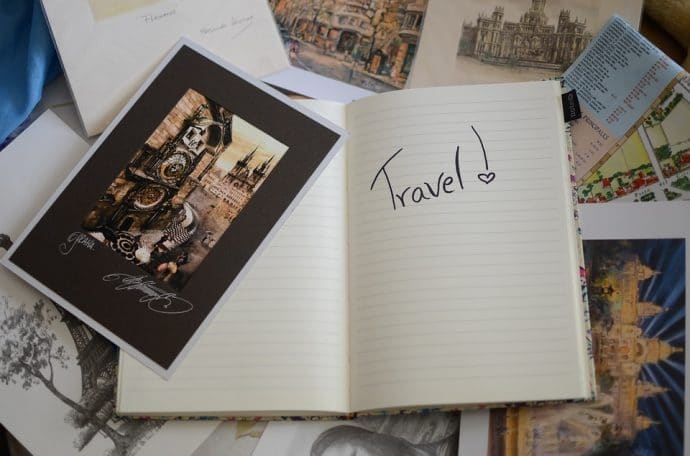 No matter how long your getaway is, the intensity of the emotions is greater every day that passes. Sadly, after much enjoyment, the day comes when the trip ends and melancholy catches us. Did I learn something new? Did I discover something new in me? The days pass, we resume our daily lives, we unpack the luggage and without waiting for it, at any moment, a memory knocks on the door and with a smile from ear to ear we let it pass.
Why write a memoir?
Although some have more and others less, we are owners of our own memory. What would we do without her? Without our memory we could not tell anyone we meet how much a trip taught us. But it is not eternal. Sometimes it even makes us doubt! Definitely, you need our help to immortalize valuable moments.
There is no doubt that a camera is the tool to create memories. There are the professional ones, of all sizes and colors and there are the amateur ones, which are available to any human, the cameras of our cell phones. Anyway, the idea is to capture moments for posterity. Everything that surrounds us when we travel, from buildings to a calm sea, inspires us to take out the cell phone and click, to capture what our eyes are appreciating at that moment.
Similarly, a thousand words written in the handwriting of travelers who want to share their experiences is something worth reading. So it has been written for an intimate group of friends, for a blog that thousands and thousands will read, or all for you alone, those words will have a very high load of magic. Your writing will make you travel every time you read it. It will transport you to that place and make you relive everything you felt at that moment. It is for all this that, from our own experience, we recommend that you take a few minutes per day after each trip you make and tell your own adventure.
What do I need?
Clearly you will need writing material. You need a notebook or an agenda. You can also write on your laptop, your tablet or your mobile using the countless applications of notes that stores have to offer. It's up to you. You have several options in the market.
Do not forget comfort. Remember that it is better to feel light during the trip to enjoy everything. A small backpack always accompanies us. In it there are always things of first necessity, although we must confess that many times that is not the case. It will not be comfortable to add a very large and heavy notebook to the backpack. Also, it is not necessary. We also suggest you bring a good pen of the color and style that you like the most.
What do I write?
Write everything. Write what you feel, what you want. Tell the facts, but do not forget to involve your five senses. Accompany everything with rich details, do not leave anything out. Include anecdotes, describe landscapes, tell about some crazy experience you had. Everything that crosses your mind. This will help your emotional memory. One memory will lead to another and so you will go reliving everything that made you happy.
Add weight and visual support. From your "boarding passes" to public transport tickets. From napkins from a local beer bar to brochures that have been useful to you. From tickets to attractions to objects that you find lying on the street. From snapshots to leaves on a tree that caught all your attention for a second. Everything works, all those details will awaken memories hidden in your memory and those same memories will be those that awaken your emotions. Tell everyone what you experienced. And be encouraged to return to a similar trip soon.
To whom do I write?
Another great decision. You are the master of your tory. Write to that person with whom you would have liked to share the trip and for reasons of life you could not. Write to people you think you can help with your experiences. Write to your future self, to the person who will read that story in a few months or in a few years. Write to the world!
When do I write?
This is very personal. Our advice is to start writing before traveling. Tell about the experiences and emotions prior to the day you are waiting for. During the trip, choose a moment of tranquillity and inspiration. While you look at the landscape through the train window and listen to your favorite songs. On top of the plane, while everyone is reading or sleeping. Inspiration will come to you at some point. Do not let it go! You can keep the logbook with you throughout the day and write whenever you feel like it, or you can lighten your backpack by leaving your writing material in the hotel and every night before resting make a summary of the day.
Other tips
You can create categories within your own story. For example, in one of your trips you toured many cities. Then you create a section that is divided by visited city. Do not forget to close your story. It is important that you make a recount of the best moments. What won me? What I learned? What was the funniest thing? When you wait to board that last plane, that last train, dedicate a few seconds to your adventure book and create a final paragraph. Do not forget the promise to return!
If a friend is about to start a trip, give them a log. That will make that notebook take more sentimental value and the traveler feels more motivated to tell his amazing travel story.
About author: Joan Young is an aspiring journalist and copywriter with deep interest in sociology, inventions and technological progress. In a spare from travelling minute, she provides online tutoring sessions to international students and finds immense pleasure in witnessing their writing progress. Some of her insights can be found in her author's column on AdvancedWriters blog supported by custom writing service.