Sedona is located in central Arizona, where the driest desert begins to give way to the hills and mountains of Flagstaff. Sedona is a favourite destination for Americans for its mild climate located at 1500 meters between the desert and nearby mountains especially if you go to Tucson, where you can forget for a while about the terrible heat of the south.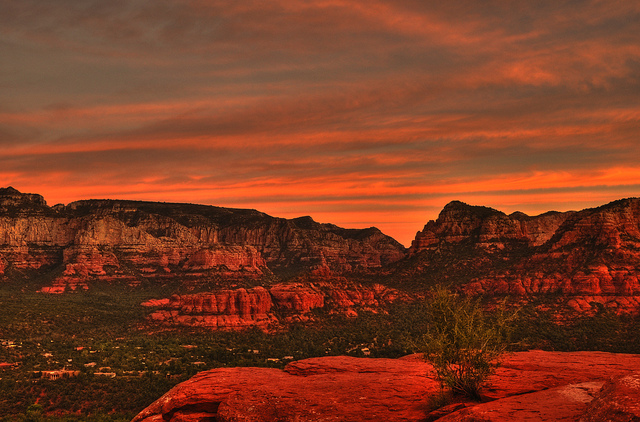 The Red Rock Country is considered one of the most beautiful areas of the United States. Rock towers, spiers and monoliths take on an incredibly beautiful ruby ​​colour, especially in light of the sunset. It is no coincidence that Sedona was the scene of many western movies where the Indians ambushed the pioneers hidden among the hills and the lonely cowboy rode into the sunset.However, surprisingly incredible is that after the sunset of the adventures of gunslingers and bandits, Sedona has become a mecca of New Age. In the early '80s, in fact, were discovered the mysterious vortex of energy that radiates the power of Nature.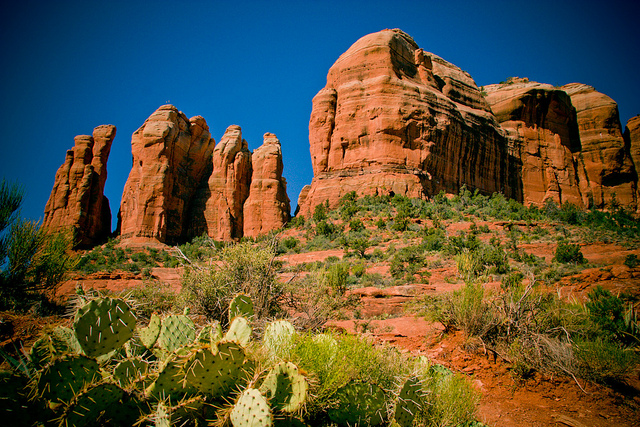 Regardless of whether you are attracted by the rude and savage nature or you prefer to merge your aura with Mother Earth, you should do some hiking in the amaranth Red Rock Country for its unique beauty. Ask for advice from the Ranger Station to decide the path most suited to your skills and conditions, although the more traditional routes include the four famous energy vortex locations: Boynton Canyon, Bell Rock, Cathedral Rock and Airport Mesa which offers a wonderful view up to 260 degrees on the rocks and the nearby mountains.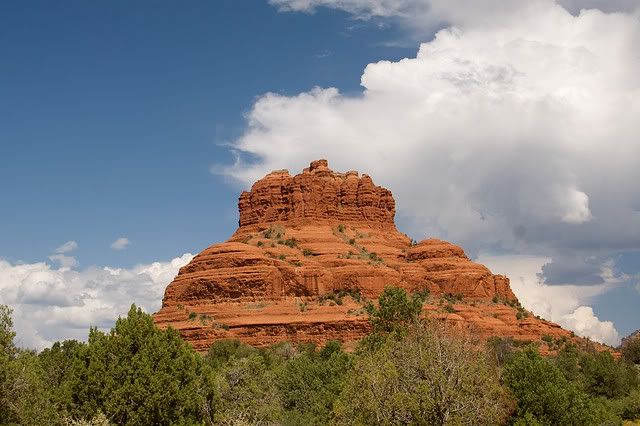 For a fresh nice break visit the Slide Rock State Park where the cool swirling river has carved a natural rock slide creating a sort of Water Park that will delight adults and children. Do not forget to dine at one of the restaurants of Sedona, where you can taste truly original specialties. The Cowboy Club provides the typical appetizer of buffalo skewers, fried cactus and snake bites.
Bell Rock Night and Day from Edwin Kim
By Elsi H
Photo: Travel photo 1 Matty D90, Travel Photo 2 skeetlebead, Travel Photo 3 Desserted