The Amalfi Coast is a wonderful stretch of coastline in the province of Salerno, where the mountains seem to fall to the sea creating charming coves, deep fjords, headlands, bays, natural arches and small pebble beaches, which are located around the beautiful villages. Here is some advice to those who go there for the first time.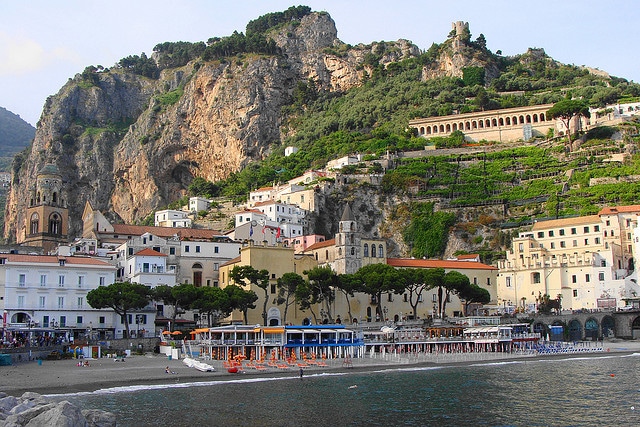 Three hundred and fifty meters above sea level and best known for its spectacular views from the gardens of the ancient patrician villas, Ravello has been declared a World Heritage Site by UNESCO. Probably the most beautiful Villa is Cimbrone from which you can take pictures that look like postcards. The Cathedral of San Pantaleo is worth a visit for its architectural treasures in the centuries that have captured the attention of Boccaccio, Wagner, Lawrence and many other artists and writers.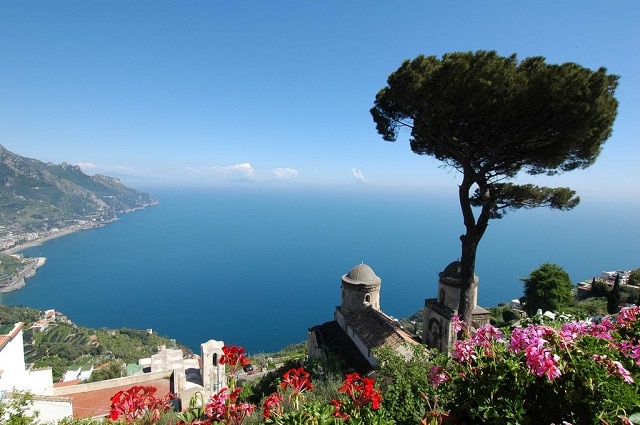 It's time to get down to the sea again and reach Amalfi. Also part of the UNESCO World Heritage Site, its foundation dates back to Roman times, but the city reached its glory as one of the four Maritime Republics in competition for control of the Mediterranean. Today Amalfi is the largest and most popular city in the coast, and thus enjoys the best hotel offers. But it is also the perfect place to shop in the quaint downtown shops while enjoying a terrific ice cream or a lemon granite.
Among the most beautiful buildings of Amalfi appear the great Cathedral of St. Andrew, the ancient arsenals of the Republic and, finally, the Cloister of Paradise.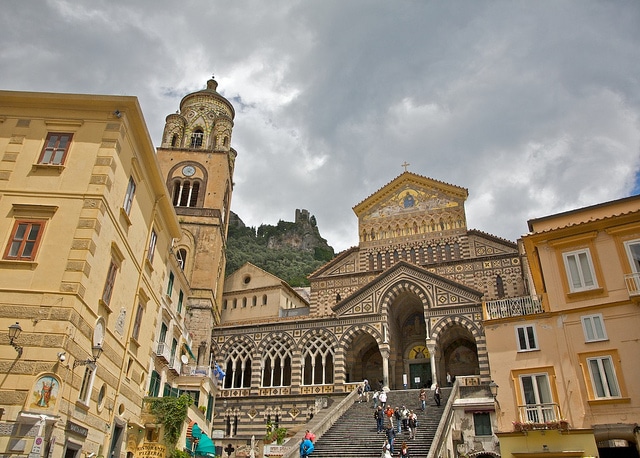 Continuing along the coast you arrive in Conca dei Marini, named after the shape of the rocky coast where it is set. Is it really worth to see it from the sea or climbing on one of the steep stairs that go from the small port into the interior of the village. Here, along the road just after the village, there is also the famous Grotta dello Smeraldo. My advice is to stop a little further into the fjord of Furore, an impressive and also very romantic place, complete with restaurants close to the beach between two rocky walls that are thirty feet high.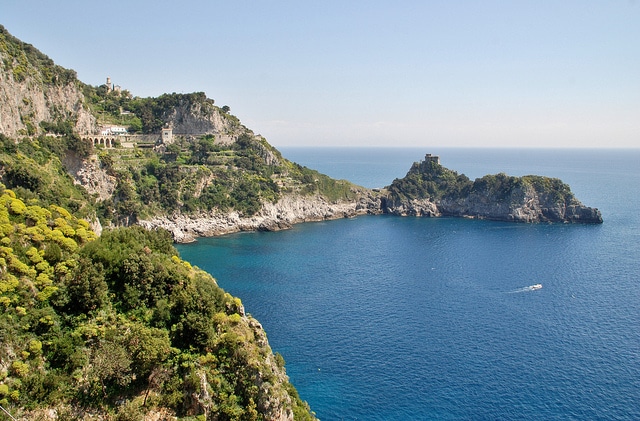 Finally you get to Positano, the last and also according to many the most beautiful town on the Amalfi Coast. From the street you see a mosaic of colored houses that look like they are mounted one above the other, and it is lovely to get off the streets to the harbor where you can see the outline of the island of Capri.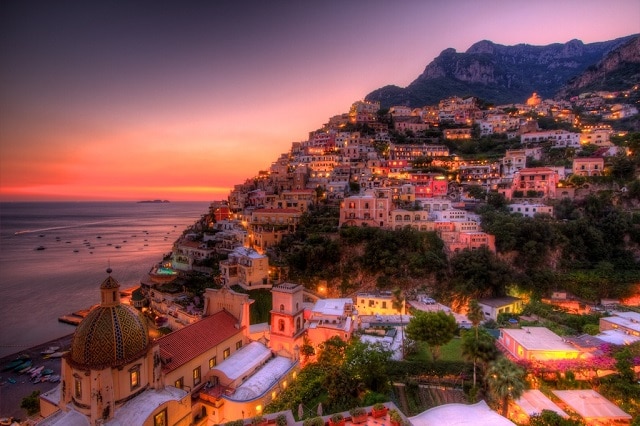 Also worth visiting are the Saracen towers, the majolica dome of the Church of St. Luke the Evangelist, the picturesque Convent of Santa Maria a Castro and after that, it's time to stop at the beach to relax and enjoy the warm sun of the Amalfi Coast!
Amalfi coast photos by: christina, colin scott, jan sluijter, roger smith, edwademd