Many people park their RV when the weather starts to get colder, content to dream of the upcoming spring and summer months where they can get back on the road. However, winter RV camping and traveling offers the chance to enjoy various winter activities, such as a trip to a popular ski resort or a cozy stay in the mountains. If you're ready to brave the snow and ice while you make use of one of your favorite purchases, then it is important to know how to winter-proof your RV for the upcoming months.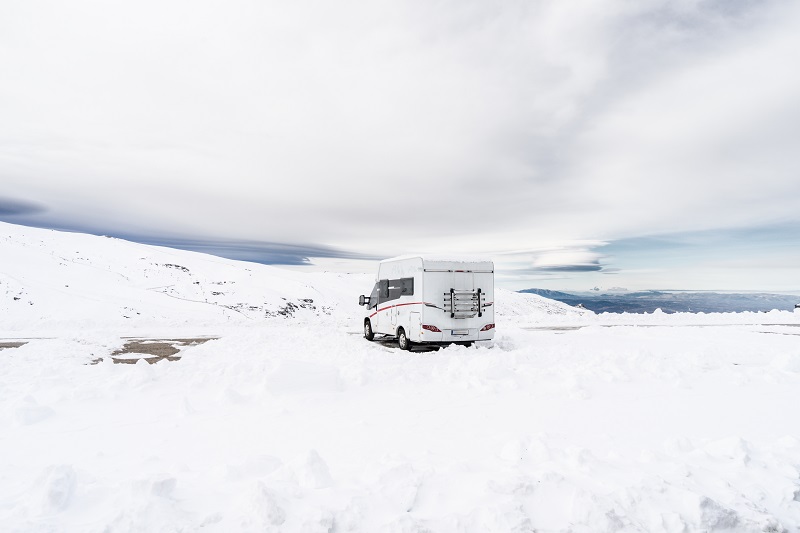 Winterize Your RV
You obviously won't need to use your AC unit in the winter, so make sure you find an insulated AC cover that will protect you from cold drafts.
Using energy-efficient space heaters are a good idea in any RV. They can be used to keep your pipes from freezing in the winter. They are also great for simply keeping your living area warm and cozy at all times. Look for an energy-efficient model that will keep your fuel costs low.
Install RV vent covers that will allow you to open up air vents without the snow and ice getting in. It's important to have your air vents open if you are using a portable heater inside the RV. Remember, carbon monoxide is an odorless, tasteless gas that can kill you in your sleep.
If you run space heaters in your RV, always have carbon monoxide detectors and smoke detectors running. Before you head out on a winter trip, make sure the batteries are fresh and that they work.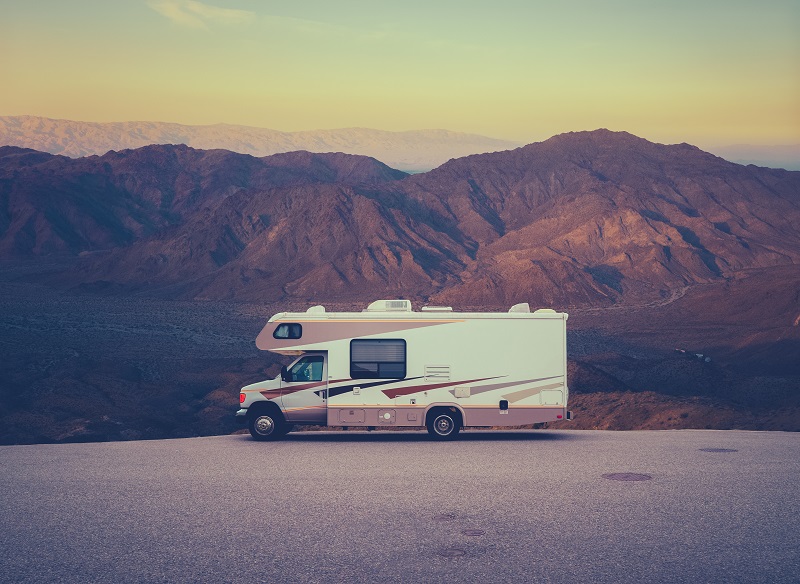 Protect Your Plumbing
It's not uncommon for freeze-ups to occur in an RV. If ice expands in your hoses and pipes, they can crack or burst. There are a few ways to prevent this from happening. Heat tape is one way you can keep your plumbing lines warm and prevent them from freezing up. Apply heat tape around the valves and connections that are at a greater risk of freezing-up. Add foam insulation for even greater protection. Antifreeze should also be used in your holding tanks to protect your valves from freezing.
An easy way to protect your plumbing while you are on the road is to open up your kitchen and bathroom cabinets to allow the heat of the RV to warm the pipes. You should also allow the water to drip from the faucets to keep it moving when temperatures drop to freezing. A small space heater can also help prevent freezing. Set one up in your RV, but make sure it is away from components and vents.
Install or Upgrade The Insulation In Your RV
RV insulation will help keep your vehicle warm while it protects various components from damage. Making sure that there is insulation around the very base of your RV will help block the freezing winds that can damage the pipes. Make sure that you seal up all windows and doors before the winter weather hits. Purchase weather stripping and apply it to your exterior doors. Check out the window seals and caulking and replace weak areas with new caulk. You can also use window film to insulate the windows even further, as well as thick, heavy drapes that will block out cold drafts.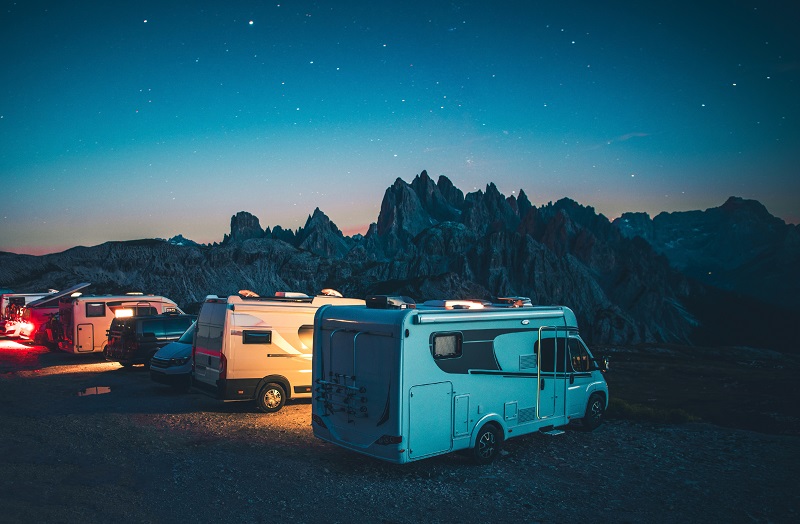 Purchase foam board flooring to insulate your floors. This will prevent the cold from coming up from the underside of your RV. You can also use heavy carpeting or rugs to block the colder air. RV window skirting can block out cold winds if you install them around the base of your RV.
Keep Your Tank Full
Always keep your gas tank as full as possible during the winter months. Not only is this just a safer way to travel, but it also helps to prevent ice crystals from developing due to the condensation that can build up in the empty part of your gas tank.
What To Pack
Now that your RV is ready to go, make sure you are, too! Pack the following, along with other essentials, before a winter trip:
Extra blankets and clothes- an electric blanket for each member of the family is a great idea
Warm socks, hats, and scarves
Waterproof snow boots and gloves
Extra sleeping bags
Headlamp and a battery-powered lantern, extra batteries
Extra canned goods, drinking water, and a can opener
Tire chains
Shovel
Blow dryer-in the event your pipes or hoses do freeze, a blow dryer can help defrost them
Take care of winterizing your RV to the best of your ability before you go, and you are sure to have the best trip possible!