While visiting the region of Andalusia, it is worth your time to make a detour for Gibraltar, a tiny British colony in the land of Spain. This headland, just a few kilometres off the coast of northern Africa, is the extreme edge of the Ancient Mediterranean and once corresponded as the end of the world.
Gibraltar is a strange place. People say that it is the corner of England which is nestled in the warm colours of Spain, is what it appears like while walking through the town waving the Union Jack next to palm trees and lush plants. The Rock of Gibraltar is a free port, so travelling traders can do good business, especially in the shops of Main Street (where the most famous brands can be found). The Spaniards tried several times to regain the control of the Rock, which is evident by the Great Siege Tunnels, the tunnels dug by the British in the rock to supply the guns during the Great Siege (1779-1783). If you want to know the history of Gibraltar, it would be a marvellous idea to visit the Gibraltar Museum, which houses exhibits of the military events that took place there.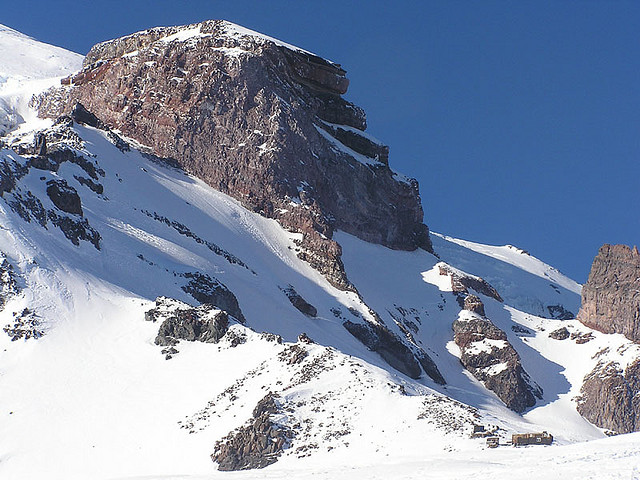 A photograph is almost mandatory of the lookout point of Europe, on which stands a lighthouse. From that lighthouse on a beautiful, clear day, you see the African coast. The cave of S. Michael is trully beautiful, a magnificent natural cave, once inhabited by primitive people. It now hosts concerts and plays written by famous musicians and artists. Do not forget to climb the Rock, where you'll find a large natural reserve that is home to the Barbary macaques, the only European species of monkey in the wild residing at the Rock of Gibraltar.
Gibraltar is open all year round. Generally, the temperatures in January range from 15 to 10 degrees while July and August do not exceed 27 degrees. Birdwatchers, between July and November, can observe the migration of birds to Africa; while from January to June prey of storks can be seen returning to the north.