The head of the grotesque and serious accident involving the Costa Concordia off the island was fired from the company and in response now the commander decided to sue Costa Cruises, demanding the reinstatement and back wages.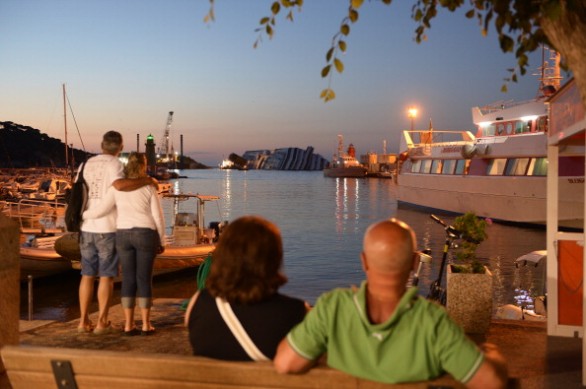 If you really had to make up with someone, my dear commander, as well as complaining to the prize crew of Concordia, you should have thought to ask for a percentage of the tourist office on the island of Giglio. Yeah, because when the corpse of  the cruise was on its side just in front of Giglio,from this moment  the island has had a boom of sightseeing.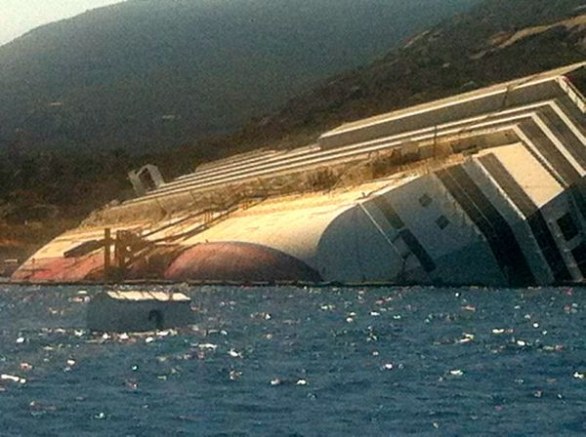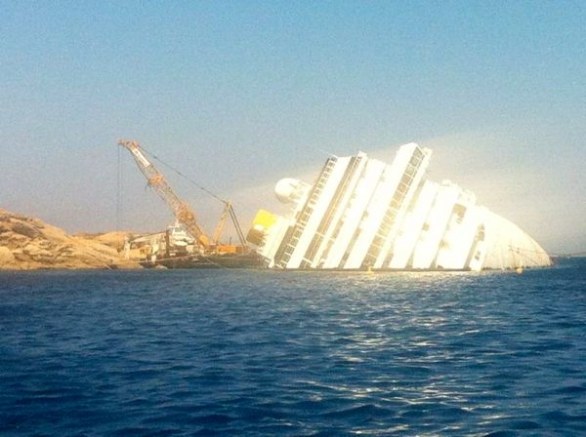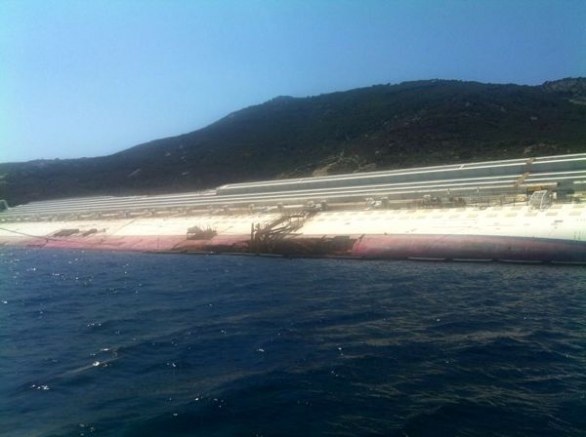 It's called the tragedy tourism, which, according to the mayor Sergio Ortelli knows no crisis: "There is a daily increase in tourism, tourism that the curious tourists from the morning to the night to take a photo and come over here to see this elephant resting on the rocks. A great curiosity to be satisfied with a simple visit to Giglio that is taken as a museum. "And in the meantime the proposals grow to visit the island with special visit to "see" the wreck.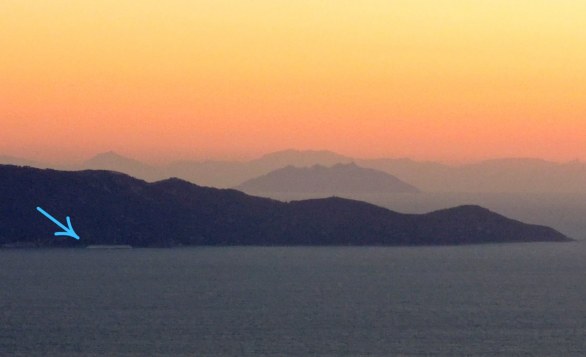 It's sad, crazy, idiotic. But it does. I myself have experienced first-hand the strange comings and goings from the coast of Argentario, this summer. Friends on returning from the usual trips to the beach with a goal to tell first of all: The Giglio seasoned with the phrase: "I saw the Costa Concordia, it is stunning."Even up to the top of the Mount Argentario, in front of a fiery sunset over the Tuscan islands, with Corsica in the background, the main sighting was always the same: the shape of the barge lying surreal. "Too bad I do not have the binoculars!"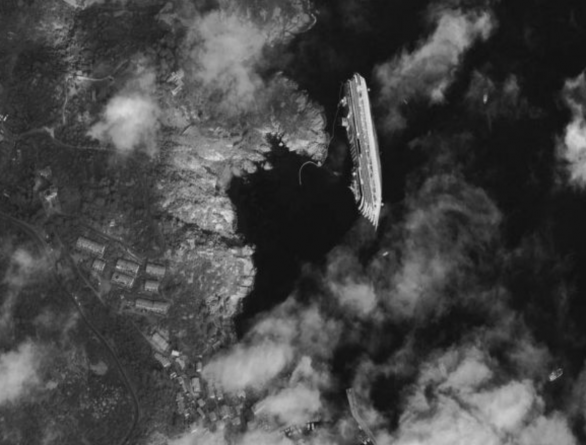 Nothing surprising, given that aircraft and satellites, an eye and a trip to remember it always throws, already you pass on those parts …
By Nikos K
Photos:  Getty Images, Twistedsifter and Rondone