In fact, those of the Office of Tourism of Chartres – from the beautiful and ancient city which is found 90 kilometers from Paris – call themselves frescoes. However given that frescoes in France are extraordinary, almost all quite old and full of history and charm, it is better to call them the mural works of Bel Air.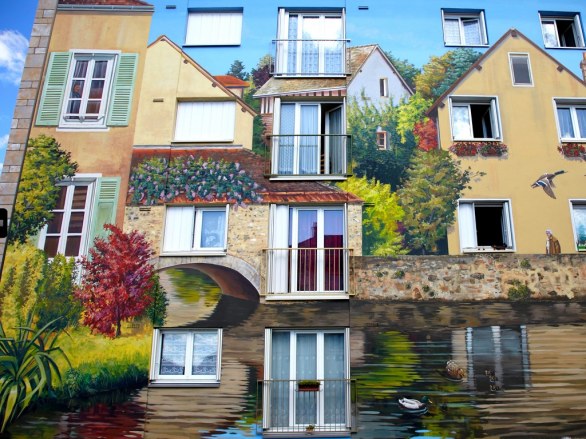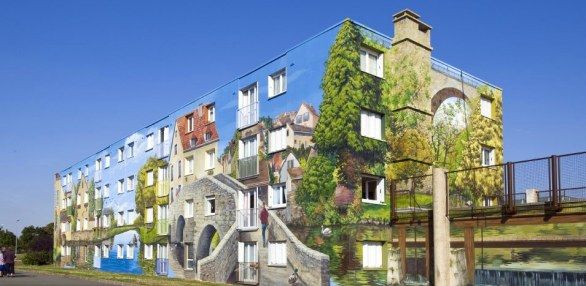 Everything was founded by the Municipality and Habitat Office Chartres, who have made use of the cooperative muralists Cité Création (who made more than 580 works of the genre around the world) to beautify four major buildings in the neighbourhood of Bel Air with as many huge murals.
More than 4 thousand meters of paints have disappeared as peeling paint and gray cement to make room for peasant scenes with windmills and harvests, stables with cows and chickens, strange mazes, rivers reflecting ducks and facades campaign scenarios which are typical of small French villages.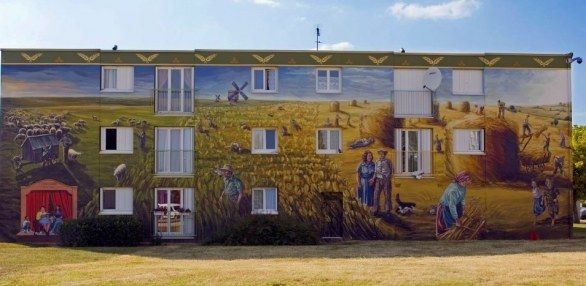 The frescoed buildings are located in the north of the town center, just past the airport: here you can find exact directions to get there: From the center it takes 10 minutes by car.
By Angela B
Photo  Cité Creation