There are places you must see at least once in life, and the Colosseum is one of them. An architectural work that has stood some two thousand years and has a very long and interesting history, which has been portrayed in many films and documentaries, so do not be a stranger.
However, there are surely many things you did not know about this Italian monument.
The Colosseum, also known as the Flavian Amphitheater, was build in 70 B.C. under the command of Vespasian. There is much speculation about the reason for its construction, and it is thought it could have been a work of victory after the Roman conquests, but also that they wanted to return to Rome, an area that had been used by Nero personally to create their residence, Domus Aurea.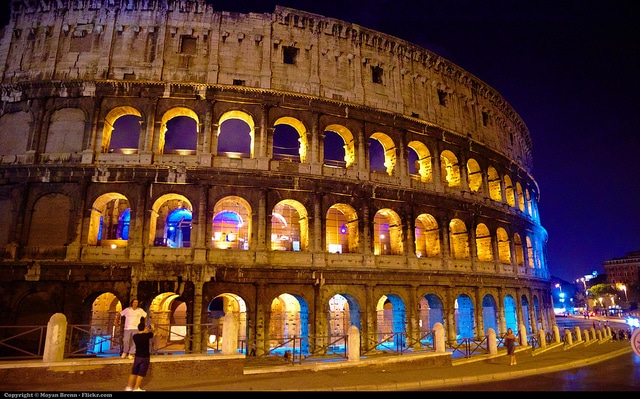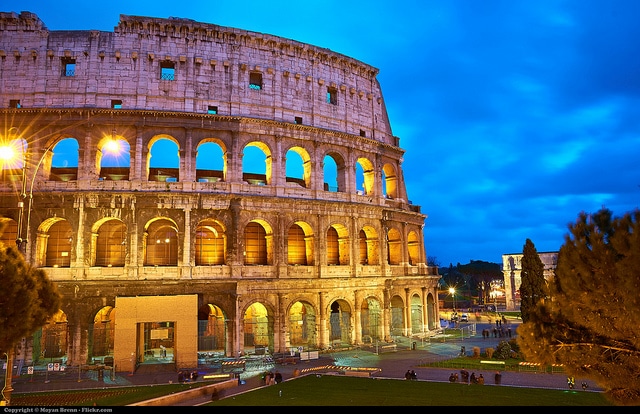 Reliving the history of the Colosseum would take hours, but of course it's very interesting. Its current name comes from the Colossus of Nero, a statue that was near and that today is not preserved.
Th Colosseum had the capacity to hold 12,000 people with 80 rows of seats. The importance of the audience was measured from the bottom up, while at the bottom the richest and most powerful part of Rome, as the emperor, senators, magistrates or priests. In the top tier were the poorest Romans with low social status. Inside it were held many shows, being known as gladiator fights. There were fights with animals, public executions, re-enactments of battles, plays of classical mythology and others.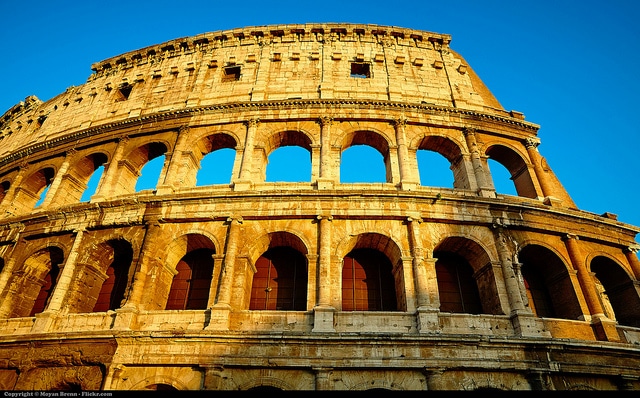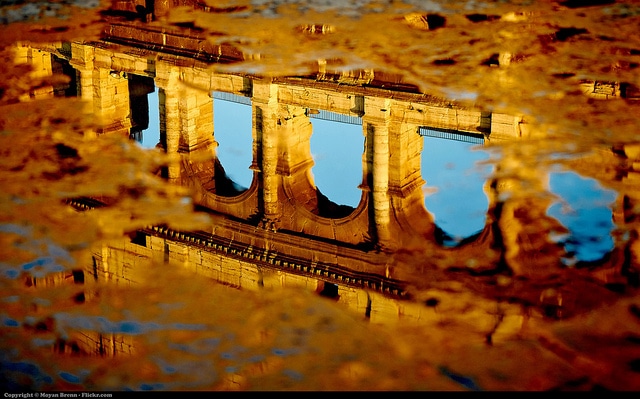 Currently, the Colosseum is one of the biggest tourist attractions in the Italian city. In 1980 it was declared a World Heritage Site by UNESCO and was considered one of the New Seven Wonders of the Modern World.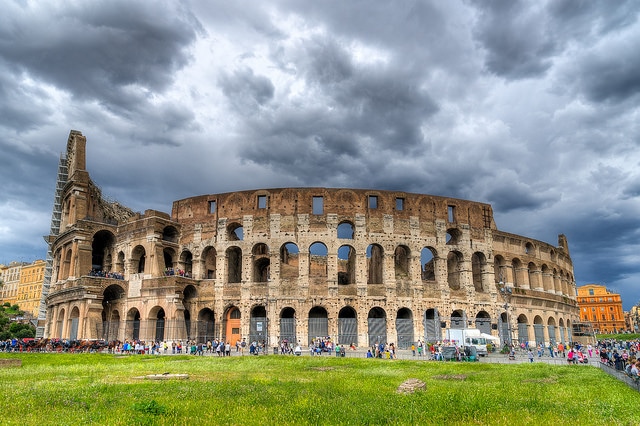 Photos: Moyan Brenn, Jeff Krause.