The romantic Santa Clotilde Gardens in Lloret de Mar are considered the best Mediterranean botanical garden in Europe, but in fact rather than a botanical garden they are a romantic Italian style garden whose most distinctive symbol are the mermaids.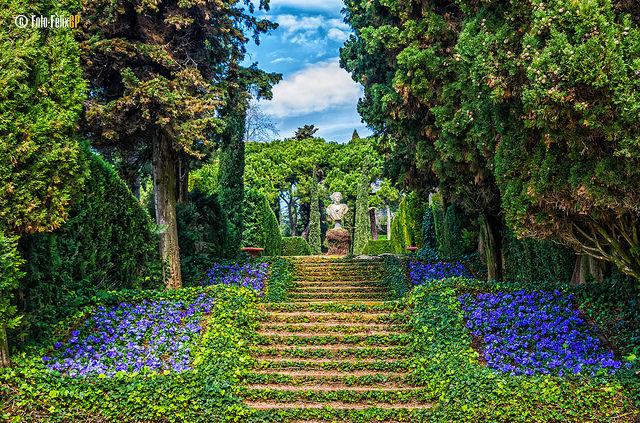 With 15 hectares they are one of the best tourist attractions of this town in the province of Gerona. For its beautiful organization, full of details, and its location in a high, it is a pleasure to walk around the gardens, which are on a mountain allowing visitors to enjoy great views from the cliff, of the Mediterranean and some beaches of Lloret.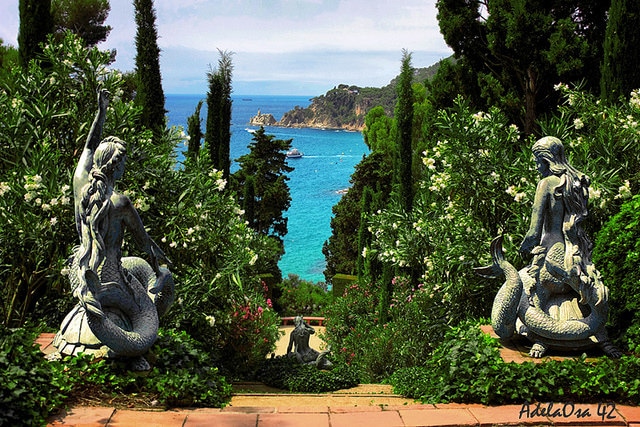 The gardens were designed in 1919 by landscapist Nicolau Maria Rubio i Tudurí, who was commissioned by the noble Marqués de Roviralta to build them to honour his wife Clotilde, who passed away before getting to know them.
For a long time they were the private gardens of the family, who in the late twentieth century gave the land to the City of Lloret for it to take charge of its costly maintenance, although they still keep some properties of private nature on the estate where Santa Clotilde Gardens are located, which can be accessed by paying 5 euros for a ticket.
The garden design, with a clear Italian influence, has arboreal species of great value for their rarity but is characterized by the importance given to the plant species that highlight the views and panoramics over the sea. One of its features is the use of horizontal ivy, especially on the stairway, like the famous mermaids.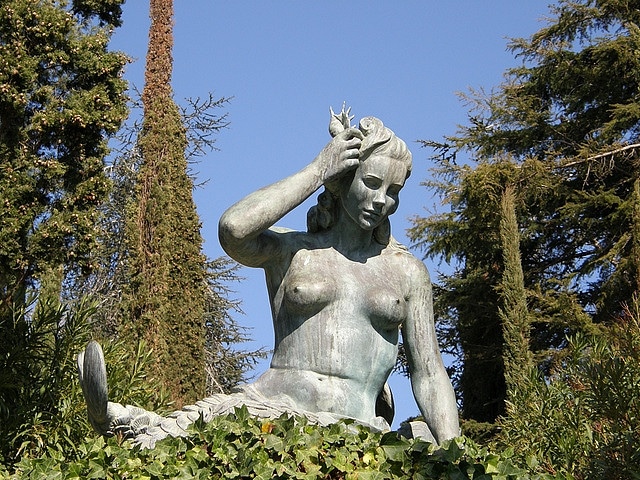 Guided tours can be arranged through the tourist office, and they are worth it since the explanations about the owners are really interesting and help to understand the merit of having made this fantastic work of gardening in the mountains of Lloret de Mar.
During the walk through the gardens you can see numerous sculptures. In addition to the bronze ones, there are also many sculptures and busts in marble, in a classic style located at the edges of sidewalks that show an Italian influence.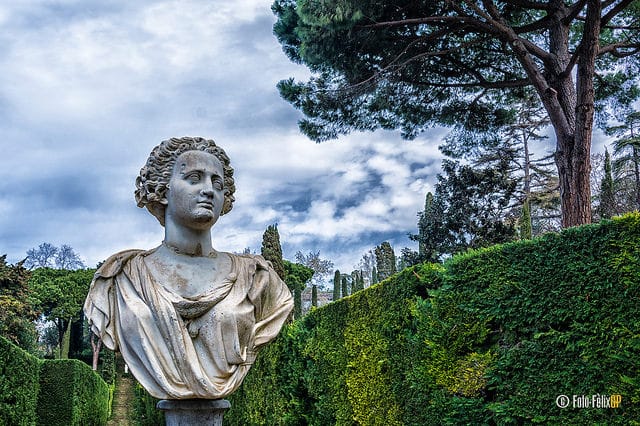 During the tour you can see stone nymphs, fairies and goblins reminiscent of the traditional ornaments of ancient classical gardens. The organization of the gardens is very peculiar, typical of the Italian Cinquecento landscape in Florence.
In the park you will find terraces, curved and straight paths whose routes intersect, with sections at different heights, and marvelous stairways. To complete the sections organization, a central pond placed in front of the main villa with suppliers that transmit their peculiar music, the murmur of the water when falling.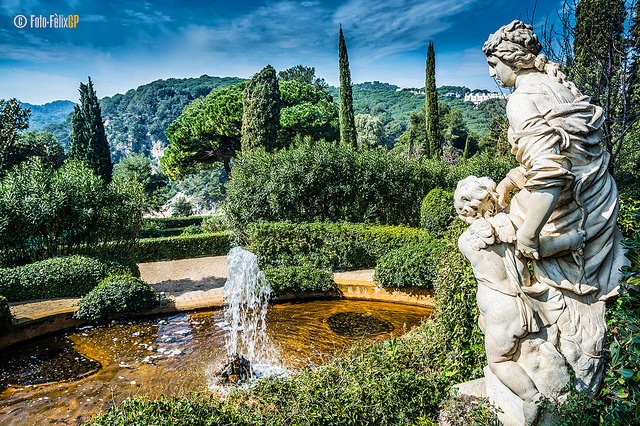 The metal mermaids in the central area stand out particularly among other artistic creations, work of sculptor Maria Llimona.
Santa Clotilde Gardens in Lloret de Mar have been scene for the filming of many films and series. It is open from Tuesday to Sunday from 10.00 to 13.00 and from 16.00 to 20.00 in the afternoon, remaining closed to the public on Mondays.