The Channel Islands are located in the English Channel, off the French coast. The largest island is Jersey and the islands that make up this archipelago are all unique with different characteristics. The archipelago is in a sense a meeting between France and Britain.
The island of Guernsey is part of the English Channel. It's a possession of the British Crown but not part of the United Kingdom. The official languages ​​are English and French. The island's land is flat and favors the development of agriculture, livestock and tourism. Of course there are also several companies that originate from it even though the island is small. The Guernsey breed of cattle is particularly prized and known all over the world. The island's main town and capital is St. Peter Port with its narrow streets and alleys that wind from the sea to the hills, to the highest point of the city, which offers a splendid panorama. The numerous Regency-style buildings give St. Peter Port a pleasantly old-fashioned charm.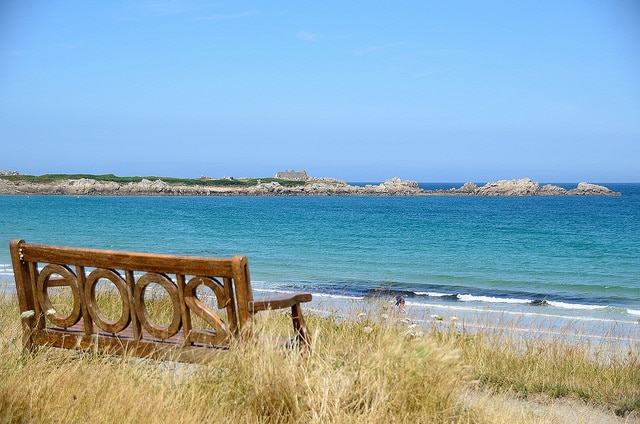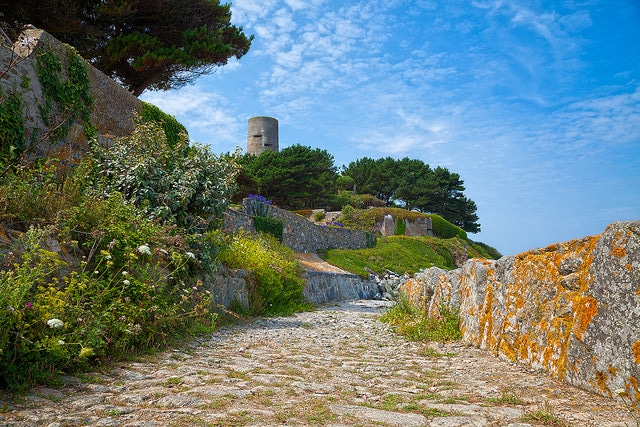 The climate in contrast to Great Britain is temperate. This is due to its geographical position as the island is located closer to France than the UK. Part of what attracts travellers to Guernsey is its rich and fascinating history, with a vibrant culture. Walks along the cliffs will inspire you just like they did for Renoir. You can also explore the home of the French writer Victor Hugo; treat yourself to a cream tea in one of the rooms that overlook the typical cobbled streets of St Peter Port and enjoy the wonderful views that are found throughout the island.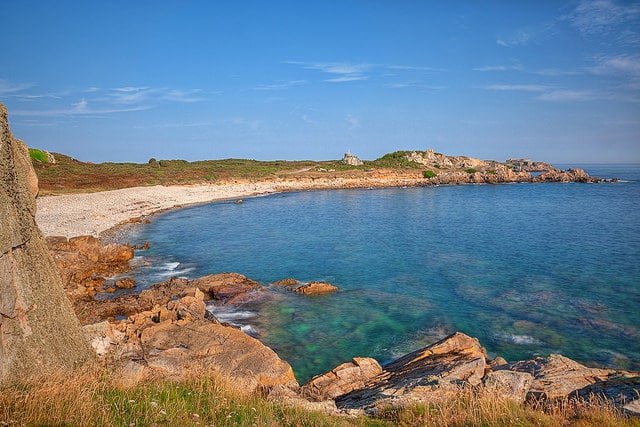 It was also not too long ago that Guernsey won the coveted title of cleanest beach of Britain. The island has a vast and varied heritage with many castles and historic fortifications as well as its own Guernésiais language and old traditions. In addition, the island is well known for its beautiful flowers, many of which are exported all over the rest of the UK, Ireland and Europe.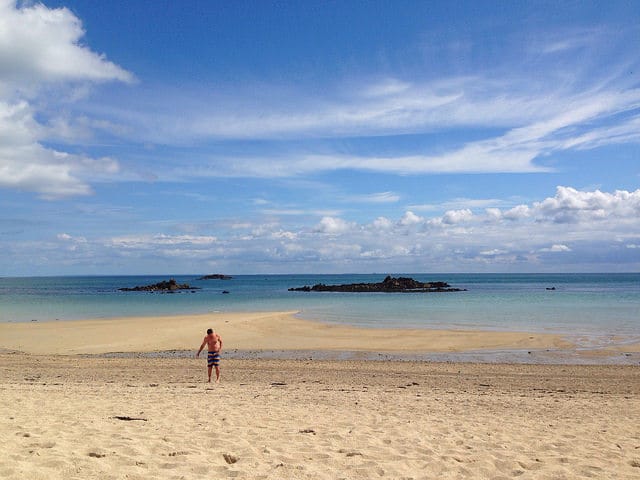 Even though it's a small island, Guensey is full of places to see! Cobo Beach is the perfect place for spectacular sunsets. The Bluebell Woods are also a must-see in Guernsey. If you feel adventurous enough you will find a program of excursions and sightseeing tours. It is also possible to get a personal guide to show you around.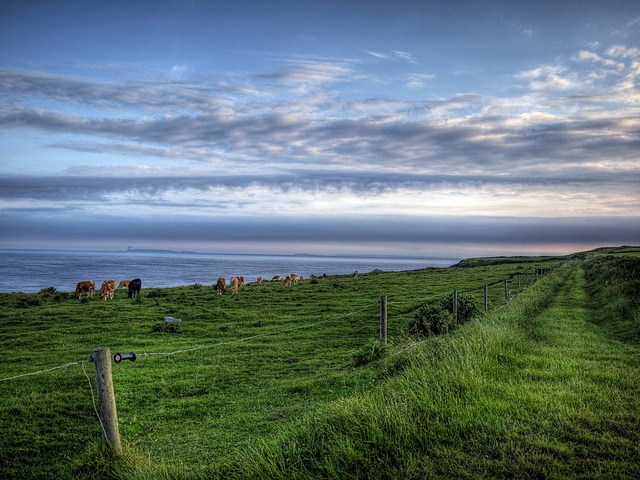 Truly, Guernsey is a little gem that will undoubtedly ravish your heart. If you want try a different vacation different from the typical destinations then this is for you. However, you should keep in mind that is not a cheap holiday. Accommodation might be quite expensive depending on when you book. So you should watch out for a good offer or opportunity.
You might also be interested in: 5 of the most beautiful beaches of Britain | Poseidon's seasides
Photos: Nicolas Raymond, Catherine Cronin, Franz Josef-Molitor, Neil Howard.