If your family is like most, 2020 probably had you holed up at home with a case of cabin fever, dreaming of beaches, mountains, and open space. As the world slowly mends from the pandemic and borders gradually re-open, now is the best time to start ticking off your travel bucket list.
Of course, vacations will look a lot different, with heightened consciousness on health and safety.  But if you wait too long to make your trip, you could get caught up in revenge travel, wherein people who were stuck indoors for months make up with a vengeance for their lost holidays.  Prices would soar, and popular tourist spots would overflow with people, things that anyone would wish to avoid as much as possible.
Before the world is taken over by frenzied revenge travelers, plan your vacation ahead of time.  Here are five fantastic destinations where you can have an unforgettable and safe post-Covid family adventure.
1. Japan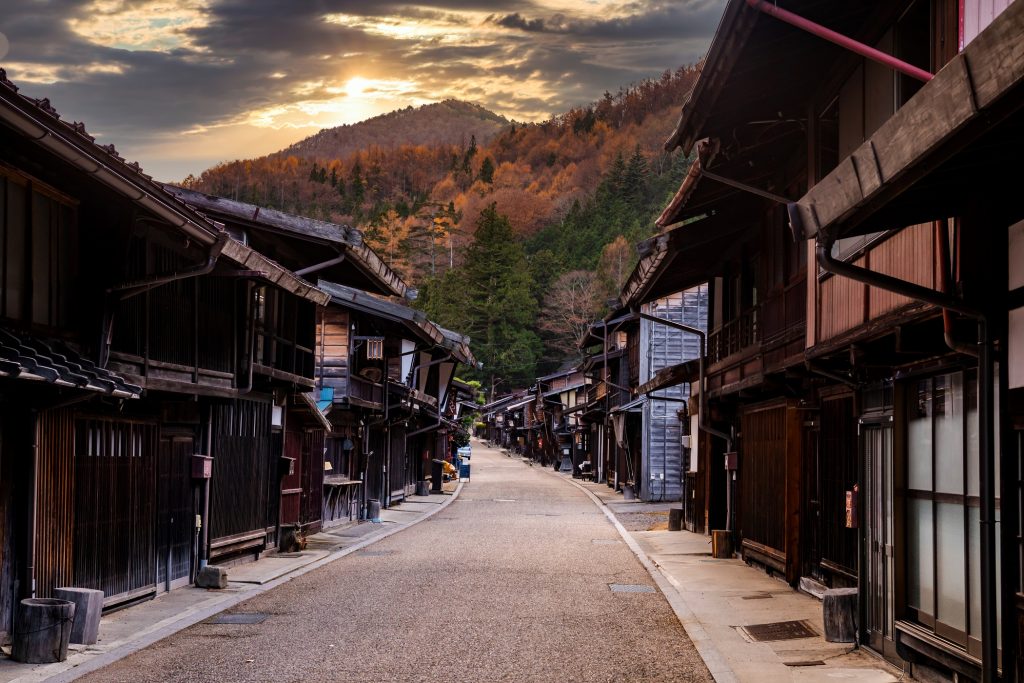 It is no secret that Japan is every bit fascinating, packed with intriguing cultural experiences, incredible natural beauty, out-of-this-world cities, and a bag full of quirks and mysteries.  Jump right into Tokyo to immerse in a unique blend of technology and tradition.  Kids can take a manga drawing class at Studio Ghibli, see Hello Kitty at Sanrio Puroland, and shop for toy collectibles in Akihabara.  You can relax at Shinjuku Gyoen or delve into the Buddhist side of Japan at Sensō-Ji Temple.
Travel to Fuji-Hakone-Izu National Park for majestic views of Mount Fuji.  Discover the temples in Kyoto, the Peace Memorial in Hiroshima, and the 16th-century shogunate castle in Osaka.  Learn how to make sushi with your family or participate in a traditional tea ceremony.  If beaches are what you crave, head to Okinawa or canoe across to Miyako-Jima Island.
Have you ever considered spending Christmas in Japan?  It may come as a surprise, but Japan has one of the most festive Christmas celebrations in the world.  In December, city streets illuminate with colourful lights, night markets teem with holiday-themed gifts and souvenirs, and revelers indulge in pizza and fried chicken on Christmas Day.  Most importantly, Christmas in Japan is about sharing, giving, and family.
2. Italy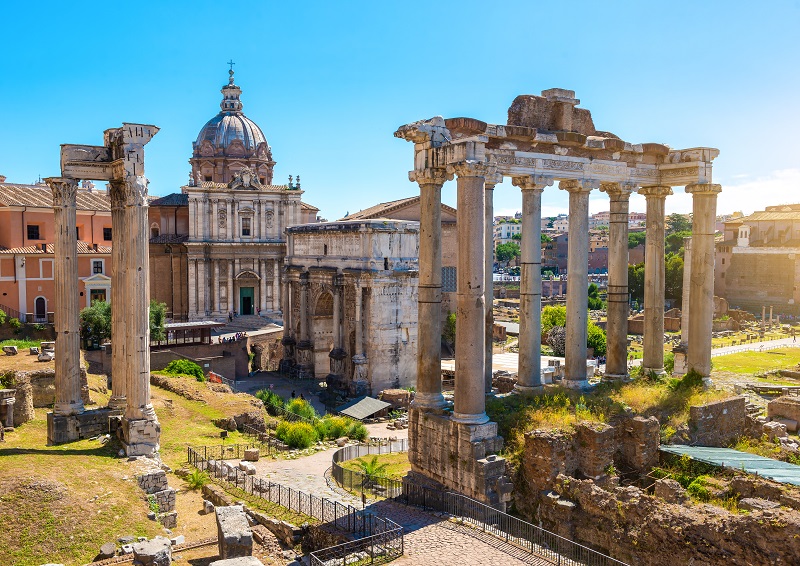 Undoubtedly one of the most family-friendly destinations in Europe, Italy has something for everyone of every age.  Rome will keep adults thrilled with its intriguing history, teens with instagrammable monuments, and the little ones with loads of pizza, pasta, and gelato.
Venture further and get lost in the magic of Tuscany.  Adults will love the dreamy dining experiences, wine tastings, and cooking classes.  But there is also something for tots and teens – exciting bicycle trails in the countryside, Segway tours in Florence, the animals at the Zoological Garden of Pistoia.
Head to Sardinia for its sandy beaches and watersports or to Sicily for its puppet shows, amusement parks, waterslides, and donkey rides to Mount Etna.  Sail along the Amalfi Coast, dare the rope bridges and zip lines at Valle dell'Irno Adventure Park, have a cool treat at an ice cream shop in Marina di Vietri.  If you want to stay away from the crowded beach but still want to enjoy swimming, consider staying in a spacious family Italy holiday home with a pool, so whatever the situation you can have a super trip away getting some family down time.
3. Canada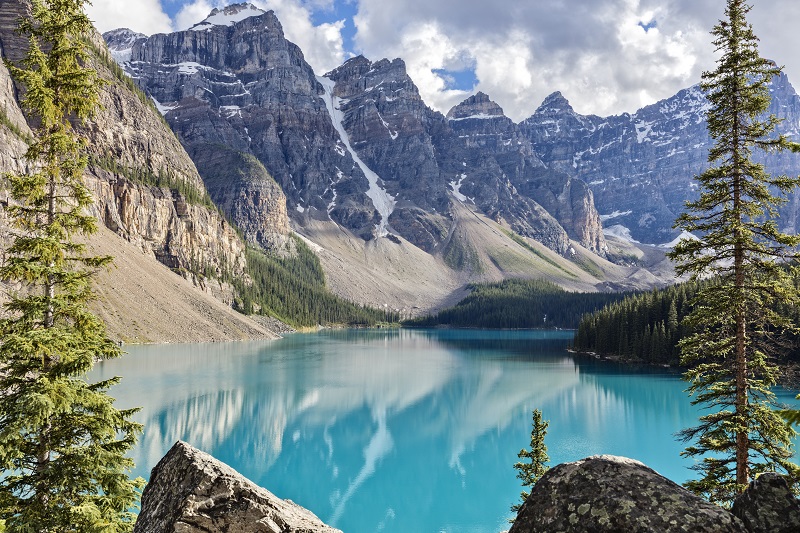 Canada guarantees an action-packed family holiday that even the most extreme thrill-seeker will enjoy.  Because Canada is a vast country, one of the best ways to explore it is on a self-drive safari.
Head to the rugged Canadian Rockies and traverse the famous Icefields Parkway.  Start your journey at the stunning Lake Louise and cross 227-km of incredible natural wonders, passing the Athabasca Glacier, Crowfoot Mountain, Mistaya Canyon, and Bow Lake.  Be sure to stride on the 1-km glass floor walkway at Columbia Skywalk.  Drive further, and you will reach Waterton National Park, where you can go kayaking on glacier-fed lakes, hike through flower-clad meadows where bison graze, then cross the mountains to find small patches of vineyards for wine-tasting.
If you love to explore the coast, follow the Sunshine Coast Highway that winds along the alpine-covered seaboard of British Columbia. Venture into the Maritime provinces of Nova Scotia, New Brunswick, and Prince Edward Island to get your fill of rural feel in fishing villages.  Visit Québec's Charlevoix region and sample a variety of local cheeses, pâtés, and chocolates as you ramble around old French-speaking towns. Complete your unusual family adventure with the customary trip to Niagara Falls by boat before whitewater canoeing at Algonquin Provincial Park.
4. England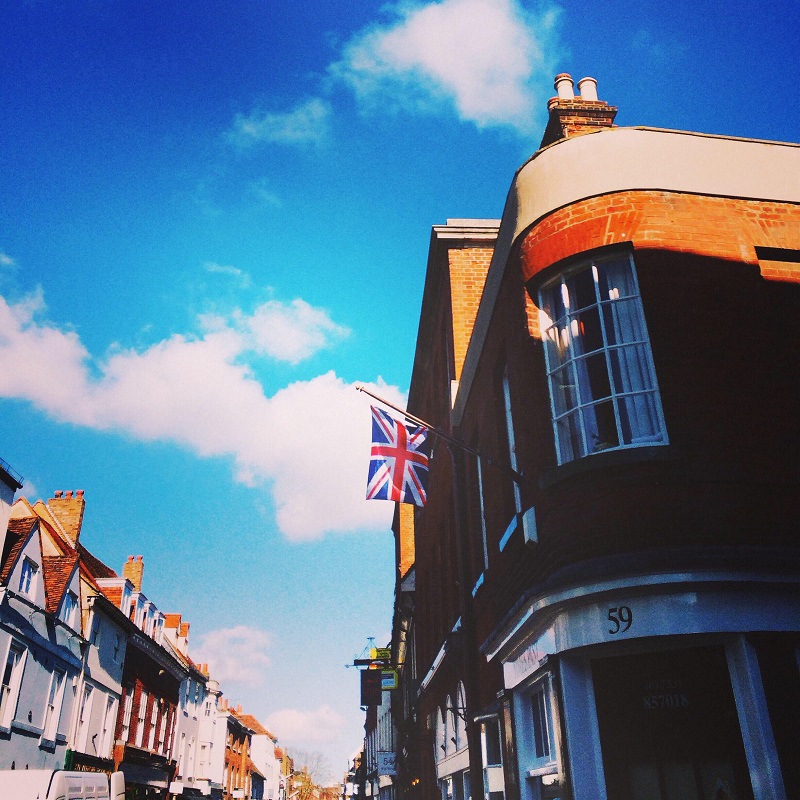 Outdoor exploration couldn't get any better than in Cumbria, home to the breathtaking Lake District, the lush Vale of Eden, the picturesque North Pennines, the bucolic Furness Peninsula, and the windswept Solway Coast.
From wall climbing to treasure hunting to treetop trekking and wild swimming, the Lake District, arguably one of the most famous destinations to stay in Cumbria, has all the ingredients of an unforgettable family getaway.
Paddle in the lake in Windemere, stroll in exquisite gardens, hone your skills in archery or try mini-golf.  Take a traditional wooden rowing boat to sail around Coniston, or get on an 18th -century streamer to cruise Derwentwater and Ullswater.  Admire the arts and sculptures on a hike of the Grizedale Forest or cycle along the longest mountain bike trail at Whinlatter Forest. Meet 100 types of animals, including six endangered species, at the Lake District Wildlife Park, then walk with alpacas and llamas on a trekking adventure at Alpacaly Ever After.
If you want to be able to move around the region quickly and conveniently, consider campervanning.  Not only will you have unobstructed views of nature, but you will also get to see as much of Cumbria in a short period.
5. Scotland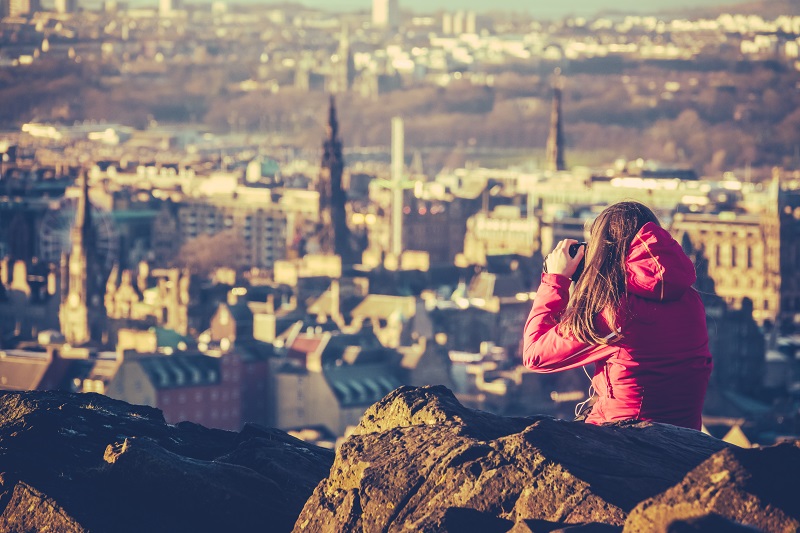 Whether you're planning a weekend getaway or a week-long holiday, Scotland has more than enough exciting exploits to keep everyone in the family entertained during the entire trip. Start your adventure at the Scottish capital and climb the steps to Edinburgh Castle, marvel at the sights at Camera Obscura and World of Illusions, learn about history on a tour of Mary King's Close, then have a picnic at Prince's Garden Castle.
Escape to the highlands and look for the elusive Nessie on a Loch Ness cruise in Inverness, stroll along the UK's longest underwater tunnel and aquarium at Deep Sea World, chase storms, and ride tsunamis at the Time Capsule Water Park.  Harry Potter fans will love a trip on the Jacobite Steam Train.  Explore Eilean Donan Castle and discover its fascinating weapons display, battlements, spy holes, and cannons.
Walk on treetops at Go Apes, look for whales and dolphins on the seas surrounding the ancient village of Mull, or hunt for faeries and trolls on a forest walk by Lake Lomond. Whatever tickles your fancy, Scotland has something for you.