Ipanema Beach, Bondi Beach or South Beach? Where among Rio de Janeiro, Sydney or Miami, can you boast most beautiful beach town? It can be a good fight, but the South Beach of Miami has a white beach, with crystal waters from the beautiful transparency of the Caribbean Sea. The beach of South Beach, SoBe for friends, is a perfect mix of turquoise Caribbean waters, fashions and European spirit, with sexy moves in salsa Latin American real chill out, garnished with fine white sand. Not bad I would say.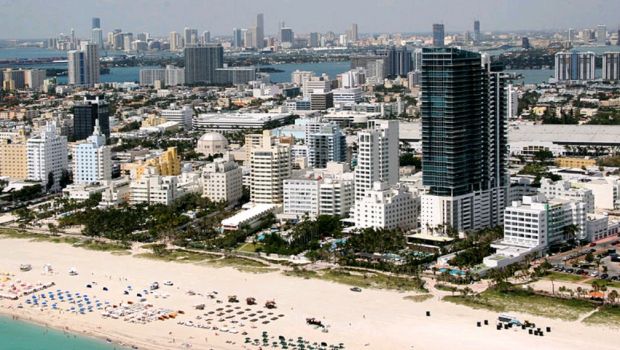 Nearly 5 kilometers in length, the beach overlooks the ocean from the tip of the peninsula, from South Pointe Park, more or less until the 23th street, in an alternation of identifiable "environments", by the type of swimmers who crowd the shoreline. Behind the beach where it is not very deep, according to U.S. standards, you can go for a walk, ride a bike, skate or just enjoy the sea and the famous Ocean Drive, which runs parallel to the coast, up to 15th street.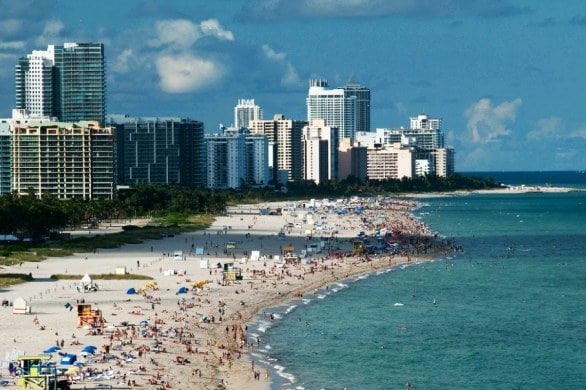 From the first to the third street, the environment is international, chic and socially superior, the third begins the stretch of beach most frequented by the residents of Miami, which are at the beach with lots of bicycles and tennis rackets. From the 1st to the 5th there is also the stretch of beach where there a lot of surfers who choose South Beach to catch the wave.
The locals will contend a long stretch of beach, at least until the 12th street, a meeting by the gay and lesbian community in Miami. At the height of 17th street, in front of the Delano Hotel is the place where you hope to see some lurking star sunbathing. Around the 20th street customers of the most chic South Beach hotels relax under white and refined umbrellas, making the atmosphere of the beach more rarefied and exclusive. 

South Beach on Map
By Ina K
Photos:Wikimedia Commons, Timothy Wildey, Ed Schipul, max welld.