Gripped with trepidation, I recently embarked solo on a one-year Working Holiday to New Zealand. I planned nothing mostly just to psych myself out. It was a ten-month-old Kiwi on the plane ride there, however, who welcomed me into the unknown with baby talk and broccoli seeds.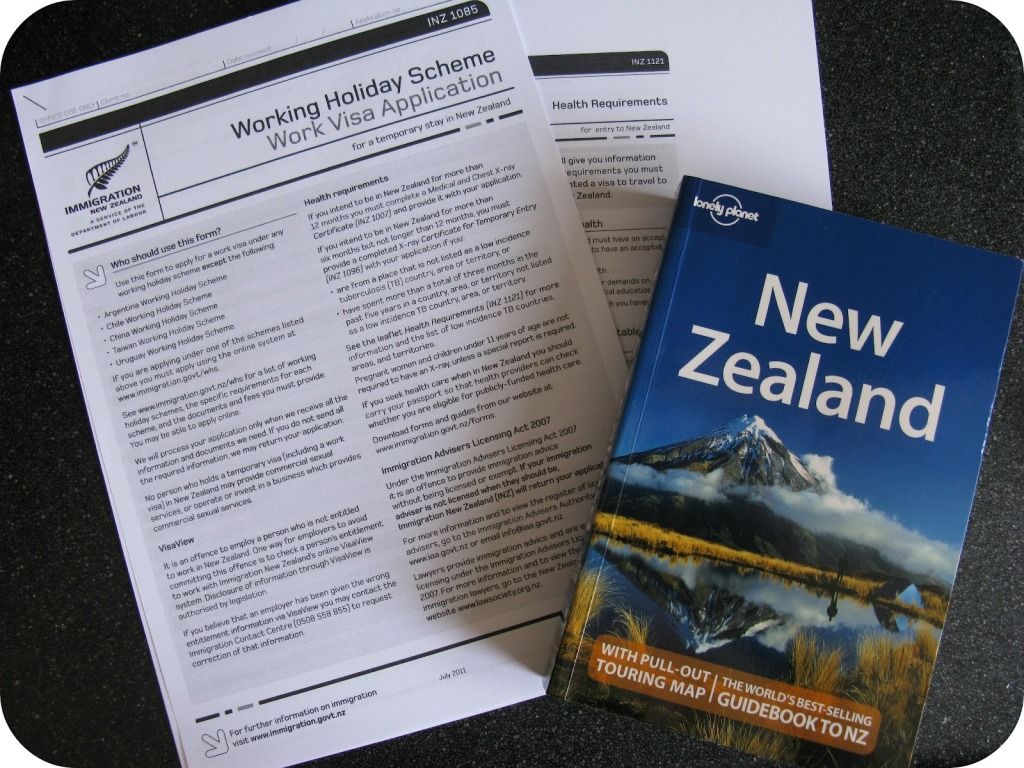 Flying through San Francisco, I stepped on the Boeing 777 hoping the 13-hour flight would drop me off into subtropical New Zealand without too much ado. I shuffled down the aisle searching for my lucky number and to my dismay, found a baby girl nestled next to my window seat. "Is this 36 A?" I asked. The parents made room as I squished past them and sat next to their toothless babe. Although my new flying buddy was calm as Gandhi, I still anticipated a flight from hell you wish upon no one. Switching seats seemed tempting as I tried to make eye contact with a flight attendant but the tot stared at me with her periwinkle eyes and I couldn't help but smile back.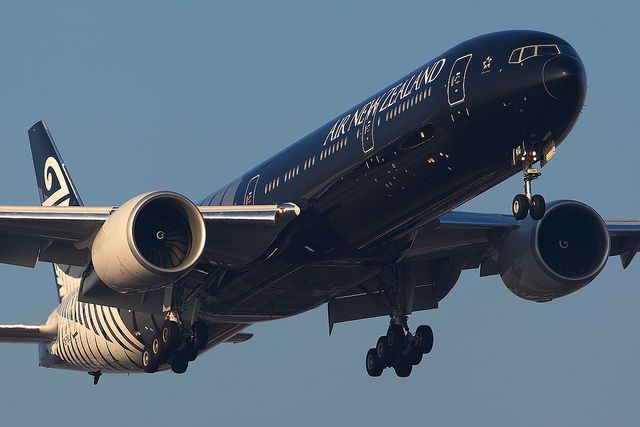 Determined to go beyond what had been a sedentary life spent in front of a computer, I stepped into a new path with a tabula rasa approach; I quit a good job, sold my computer and furniture, then said "so long" to my cat, a lovely apartment and beloved friends and family. I threw caution to the wind and set sail for a remote island country in the South Pacific Ocean located 2,250 km southeast of Australia. Armed with a go-with-the-flow itinerary, I braced myself for a flight into what felt like an abyss. After a kitschy in-flight video featuring Richard Simmons, my flying companions next to me unfastened their belts and introduced themselves as Jessica, Andy, and baby Lily. They had just visited family in Oregon and were headed back home to New Zealand. Considering they had just taken an eight-hour flight and boarded another plane to the opposite hemisphere, their composure was impressive.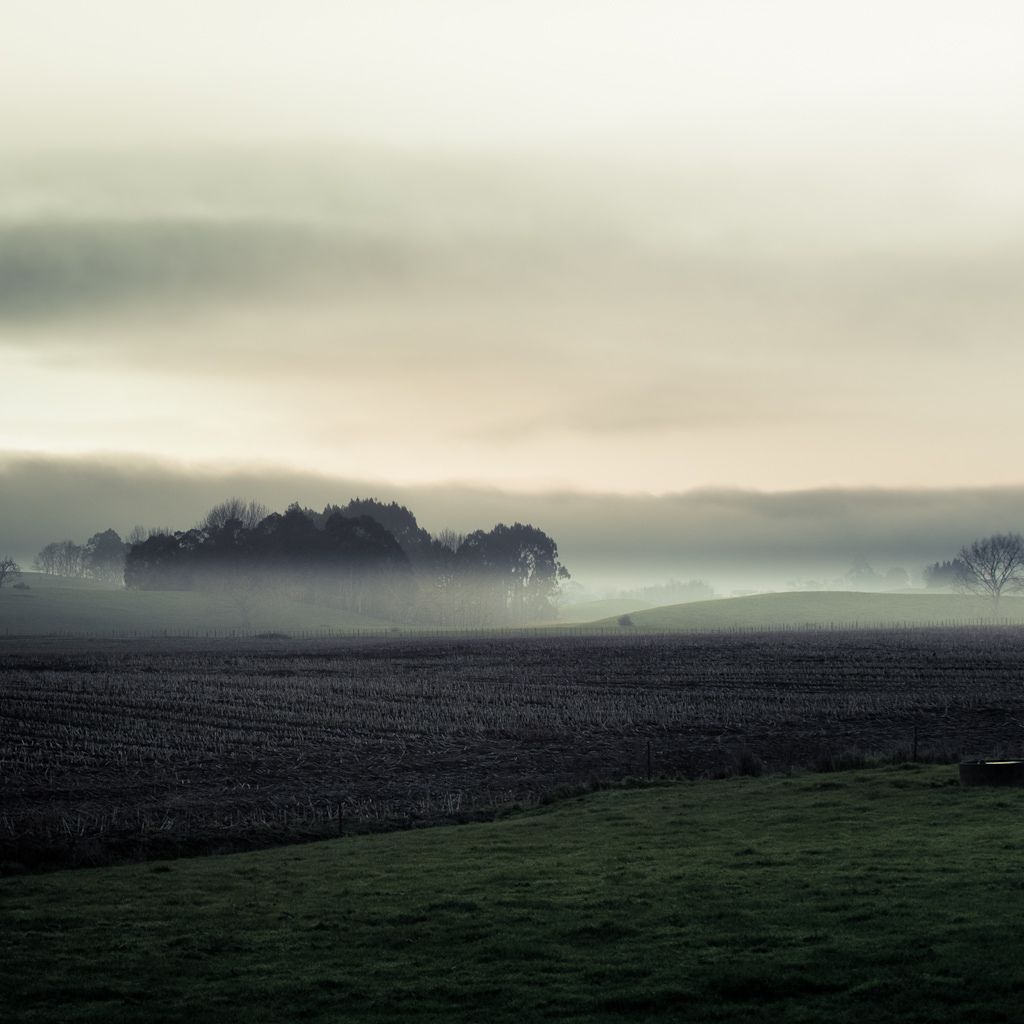 I explained to the Kiwi family that my New Zealand wanderlust began when I watched The Whale Rider film in 2002. "New Zealand seemed utopic," I said, "so I added it my bucket list, along with 'live on a farm' and 'bartend.'" I divulged these ambitions to my Canadian colleagues when I announced why I was quitting my professional graphic design job. Some laughed, others raised eyebrows. "Sweet as, mate," said Andy (Kiwi lingo for cool). I needn't worry about judgement on this side of the globe. He was a cross between an ingenious horticulturalist and a playful dad. Jessica was a happy-go-lucky Spanish teacher from upstate New York. "We fell in love in Australia," she explained. These kindred spirits fed my romantic ideals and Lily was beginning to seem cute. Somewhere between The Lincoln Lawyer and my lamb chop meal, Lily started shrieking. "Here we go," I thought. Thankfully the wailing never reached unbearable levels as they took turns patting, bouncing and fussing. I cooed as well: "Lily! What's that?!" Her dancing eyes caught my wiggling finger as she calmed down temporarily. My nerves were vulnerable but under control and somehow, I fell asleep. A magenta sunset filled my window view as I uncurled myself from a pretzel position. We landed softly and Jessica welcomed me to my new stomping grounds with a warm "Kia Ora". Jetlagged but happy, we exchanged email addresses and parted ways.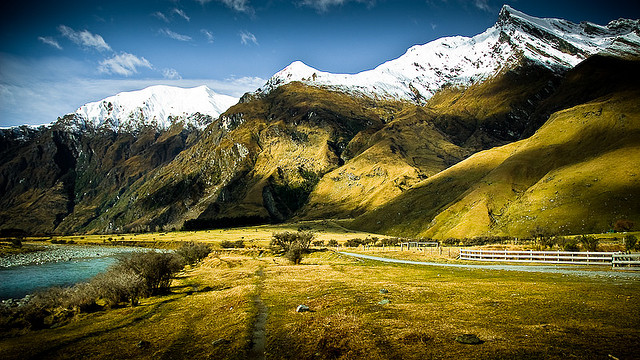 Auckland greeted me with sunshine and a sea of fresh air as I marvelled at the mystery of what was next. I pulled open the blinds of my hotel room, plopped on the sofa and gazed at the harbour. The city fostered a melting pot of Asian, Polynesian, and Caucasian locals as I delighted over the surrounding beach boardwalks and vibrant atmosphere that enveloped the metropolis. The following 11 months were spent travelling around New Zealand, Australia, and Samoa. This flurry of experience Down Under made home seem commonplace as I adopted a nomadic lifestyle, but moving around constantly sometimes left me yearning for a cosy base.
Halfway through my trip I received a surprise e-vite: Hey mate, Just a reminder: if you're passing through Wanganui, come visit our farm! We have a little cosy shack ready for guests. -Andy, Jessica, and Lily Without a second thought, I hauled my broke ass on a bus to the small town in the North Island. As I arrived on the ten-acre ranch, I was greeted by an assortment of characters: Big Boy and Peggy the pigs, a flock of six sheep, a German shepherd named Chief, and, of course, my airplane buddies. "Do you know any eggplant recipes?" Andy asked on a guided tour of his sun-kissed orchard. With copious amounts of rain and sun, fruits and vegetables grow like weeds in the South Pacific state so it's no wonder Kiwis take pride in their fertile gardens. We picked succulent feijoas and nectars along the garden trail. Touched by the family's hospitality, I offered my green thumb as a sign of gratitude. "Sweet as," Andy beamed. He showed me how to plant a crop of broccoli as we laboured under the sweltering sun until twilight. We dug ground, scattered seeds, and watered earth. Creating the broccoli patch left me deeply satisfied as I felt like I was giving back to my host family, to the land, and to myself. After a hearty meal of eggplant Parmesan and home-brewed nectar beer, I went to bed in my private shack equipped with wool blankets and framed paintings.
I gazed at the full moon thinking about how proud I was to conquer the fear of the unknown. Following my intuitive compass and venturing out of my comfort zone allowed the world to respond with grace. Try it—you'll find yourself flying, perhaps next to someone you least expect.
By Laura Cohen
Photo 1:sanne-shavon, Photo 2:Darryl Morrell – AirTeamImages, Photo 3+6:â–ºCubaGallery, Photo 4+5:Momento Creative