If you are managing your own B&B business then you must make sure that you buy the best mattress for the bed which should not only be comfortable to your guest but should last long too. While buying the mattress and beds for the rooms, you need to understand that such mattresses must be of superior quality and suitable for any hotel or hospitality business purposes.
There are many new developments that take place in mattresses which is important for you to know while selecting suitable one and other bed items for your B&B business.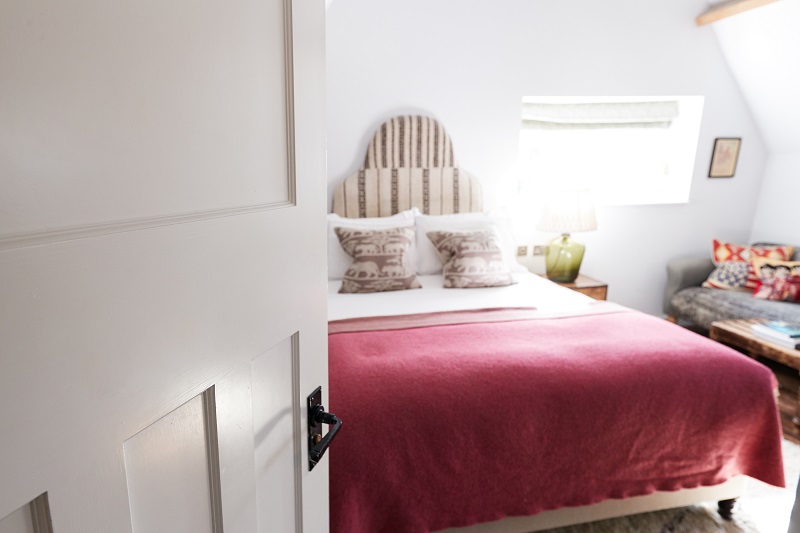 Good quality of bed is very essential for your kind of business. You may be located in the best location of the city and have given excellent facilities to your guest but unless your customers get good sleep at night, then they will never come back to you again and never recommend any of their friends to visit your B&B.
If you can provide a good quality comfortable bed then not only will your guests be very happy with your facility but will also recommend their other friends to visit you as a customer. Building up a reputation is very important for your kind of business and therefore while looking for beds for your guests, you must consider the following.
What should be the right size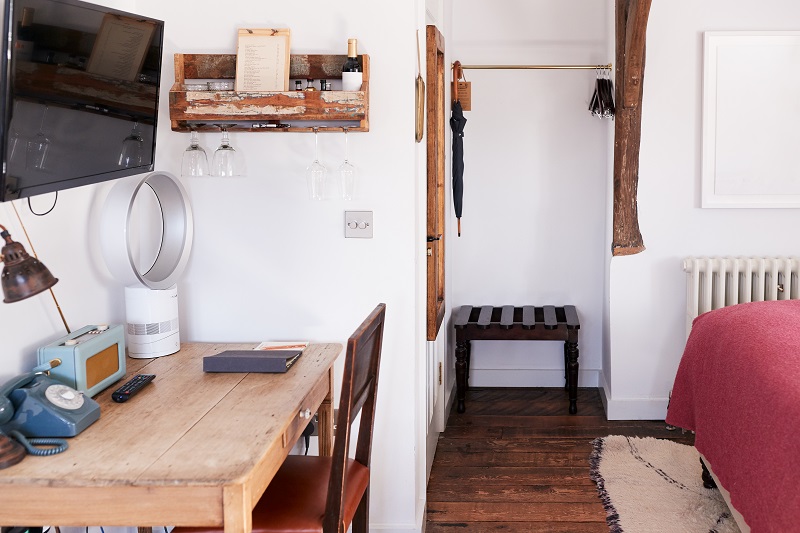 Since, you may get guests of different height and body size, you cannot afford to have different beds for different kinds of guests. Therefore, you must choose the biggest bed that you can accommodate comfortably in the room. These days most people prefer king size beds that can accommodate comfortably any person with normal height and body structure. Nobody will prefer to sleep on smaller beds when they are on vacation.
You also need to see that the bed size should not be too big as compared to the size of the room so that your guest may feel uncomfortable to move around the room or have a table on its side with a reading light. So, you may go for 4'6'' wide bed instead of 5' wide bed or have a single bed instead of having a double bed.
Also, if you are offering a single room facility then prefer to provide a larger bed so that the guest can be comfortable in the room and also sleep well in the bed comfortably. Bed should never be less than 3' wide in any case. Height of the bed is also important as you may have certain guests who may have restricted mobility.
Prefer twin beds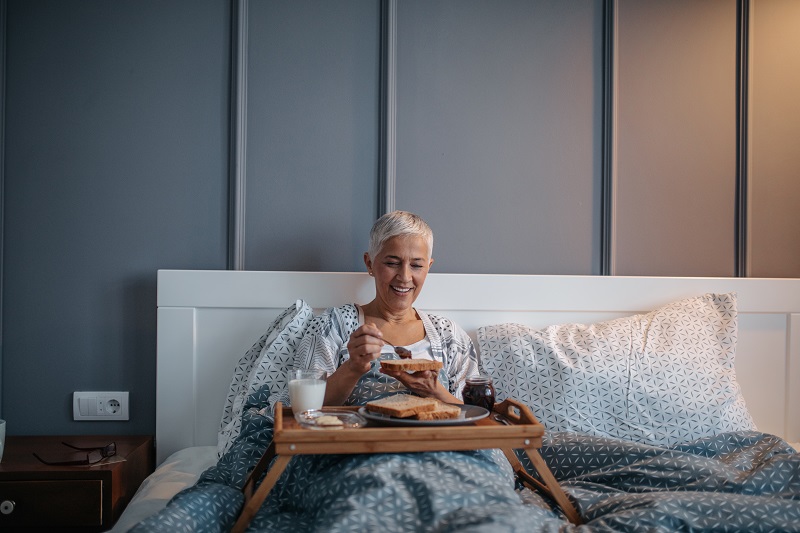 If you have started your B&B business then it is important to know what the majority of guests are, who prefer B&B accommodation. Many of your guests may be with their family having young kids. In some cases, there can be grown up female children who are travelling with their parents. In some cases, a group of friends may also be your customer. Most of these customers who will prefer to have twin beds or you can also have zip and link choice too. Also, old couples will prefer to have twin beds.
As a matter of fact, the market for B&B is such that you can get a variety of customers. Therefore, you must have the options so that you can accommodate the majority of your customers and your B&B will continue without any break.
Zip and link bed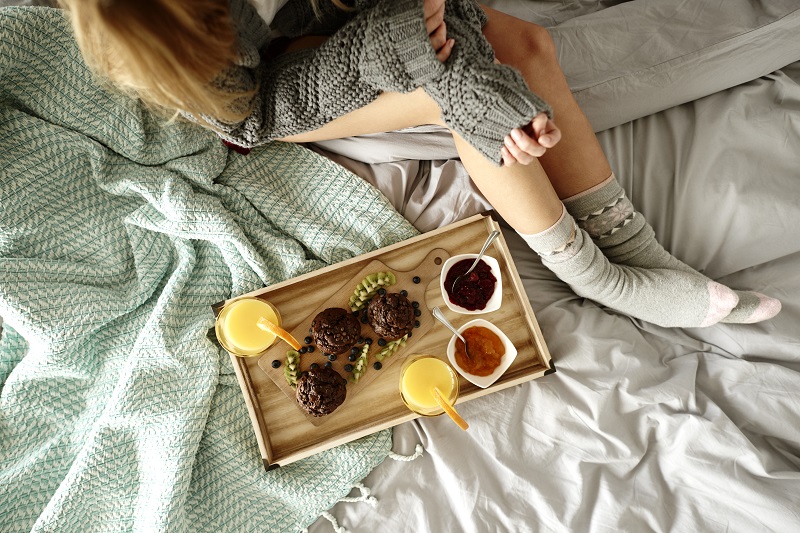 In order to have little flexibility, zip and link type of beds can provide you a number of options. Depending upon your customer you can either split them apart and have two king sized beds or you can join them to have twin beds. Following few things need to be considered for choosing such zip and link type of bed.
To split and again join the beds may take a considerable amount of time and effort. Many of you who are running B&B business may be a little aged and may find such work a big additional headache for you. Therefore, you can prefer to have wheels on the leg of the bed so that it becomes very easy and convenient to split them.
For both beds you must have super king size mattresses and single bed linen. Some of your guests may also have allergies and therefore you must choose microfiber beddings.
You also need to think about the headboard that is fixed with the individual bed. They should be in proper matching when they are joined together so that it looks good as a twin bed and also as an individual bed.
Many B&B customers often complain about zip and link beds where there may be dip in the middle between two mattresses. Therefore, you must have provision to add a topper in between the mattresses so that this problem can be addressed. However, you need to store the topper somewhere when it is not in use.
What type or material to use?
You have a choice of wooden bed or Divan with leather or a metal bed. Each of them has their own pros and cons.
Divan base should be offered to those guests who also come with their pet dogs. Dogs like to rub against it. You need to therefore remove the bed and get it de-furred every time any of your doggy-friendly guests leaves the place after staying for a few days. Whatever material that you choose for bed, make sure that it can be easily cleaned.
If you prefer metal beds then it can offer a great traditional look however such beds can be squeaky. Therefore, you need to make it sound proof. Whether you prefer a brass bed or cast-iron bed, they usually have a foot board. If your customer happens to be a very tall person then it becomes very inconvenient for him to sleep freely. Therefore, prefer to have such a bed without any footboard.
Leather beds are usually considered to be quite comfortable however, it is very difficult to do vacuum cleaning under the bed as there is very little room available. Also, such beds are so heavy that you will need at least 2 to 3 people to move them. Vegan guests also may not like leather beds.
Wooden bed of super king size without any footboard can be the right option in a B & B environment. Though you need to do dusting but it is easier to vacuum clean under the bed. If you prefer to have a bed with sufficient space underneath then guests can keep their suitcases too. Choose to have wooden beds that can be easily cleaned.
Mattresses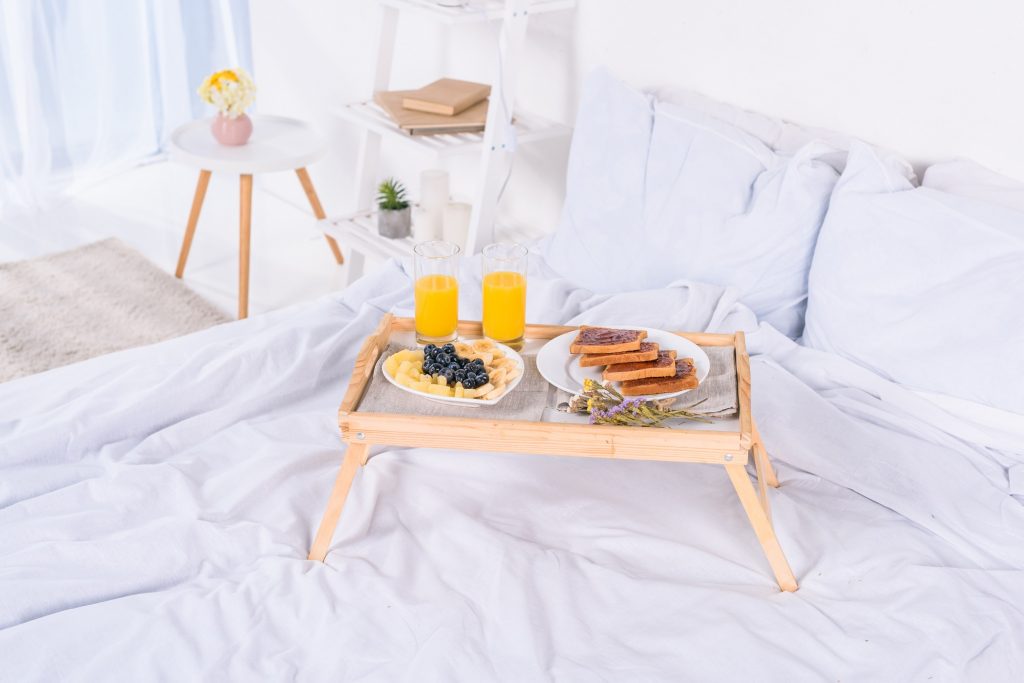 It is suggested to buy the best mattress as per your budget as no guest will like to have their sleep disturbed during their vacation. However, the preference of people about mattresses can be very different from each other. It has been found that any firm material with softer topping can provide comfort to a majority of people.
It is better to have a mattress protector along with the mattress. Quite often your guest may have accidents in the bed and the protector can be very useful in such situations. Try to have a mattress protector made of thick cotton cloth that can soak up liquid if anything falls on it.
It is not necessary to have waterproof materials. Waterproof materials can increase the temperature of the bed and make people sweat during the sleep.
Bed bugs
Bed bugs are becoming a very common problem these days and to get rid of them completely is really very difficult. These bugs can go into the suitcase and may travel from one place to any other place. Try to buy any mattress that has a facility of bed bug protection.
Few recommendations:
Prefer to buy a mattress from a well-known company whose services are available near your address so that you can easily call them.
Prefer to buy such mattresses which can be easily treated for bed bugs and house mites. The materials used in the mattresses must be safe for skin.
If you already have divan beds then prefer to have colored bases so that you do not need to rely too much on dreaded valance.
Prefer to have wooden beds with sun-mica topping so that it can be easily cleaned.
Hope these info will help you to manage and run your B&B business successfully.