After having visited Athens many times here are some tips and recommendations that you need to know before your Athens vacations so that you do not get any "surprises".
You will find a bit of everything: general advice, related to transport, recommendations regarding restaurants and a dedicated section to help you when planning your visit to the Acropolis. So, get ready because we begin now!
General tips and recommendations you need to know before traveling to Athens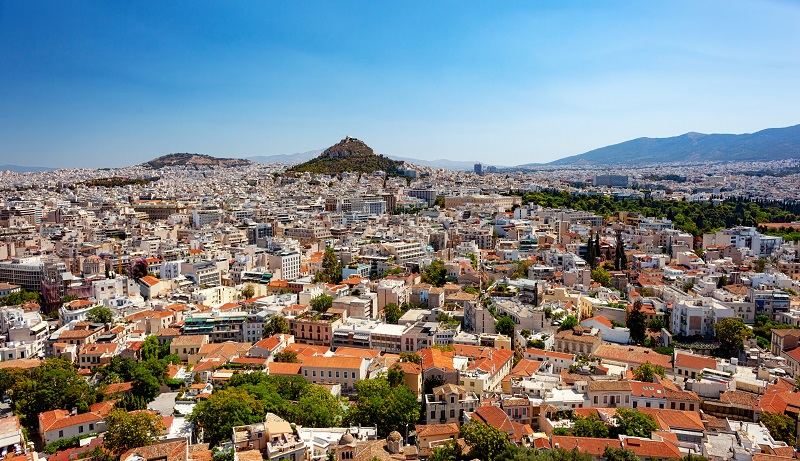 Greeks are very open and super affectionate people, so it is normal that if they introduce you to someone they give you a hug and kiss you twice on each cheek. Of course, never show them the palm of your hand with your fingers well extended. That gesture, known as the mundsa, would be the equivalent of showing them the middle finger and one of the worst insults in Greece.
Although it is changing in Greece, card payments are used less than in any other European country. And although today it is possible to pay by card in most of the places you visit in Athens, there are still some small places that only accept cash, such as small supermarkets, kiosks, flea markets, grocery stores, etc. So I recommend you always carry some cash, especially for small expenses or when buying souvenirs in Athens.
Athens is one of the hottest cities in Europe, so if you visit in summer always carry a bottle of water with you to stay hydrated. In addition, the price of a half-liter bottle by law is 50 cents. But you can fill it in any source, since the tap water is drinkable. In the Acropolis very close to the Parthenon there is a fountain, remember it because you will surely need it! The same goes for sunscreen and a hat. Don't forget them!
Transport and security tips for Athens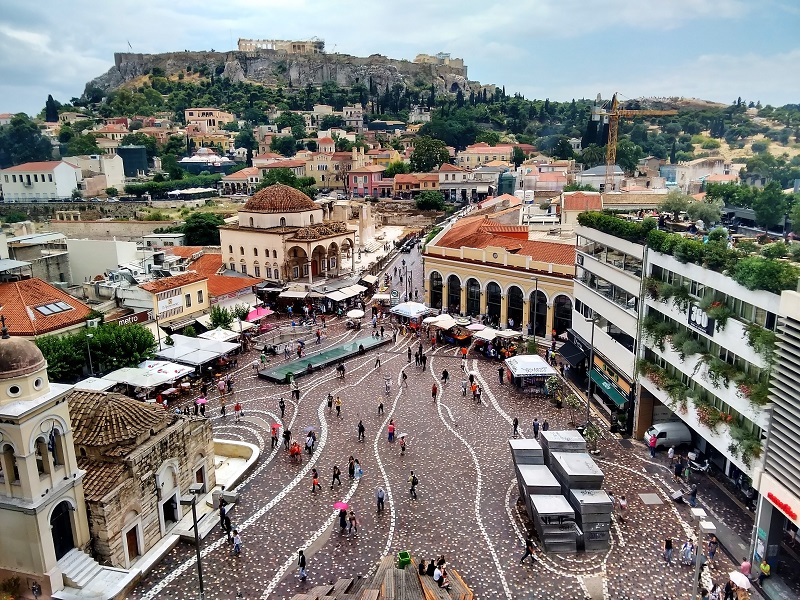 If you could rent a car, I do not recommend it to move around during your Athens vacations. As I told you, the city can be traveled quietly on foot, in addition to the traffic and how hectic the way of driving of the Greeks is. So look before crossing, and watch out on narrow streets. Greeks are not known for driving in a calm and orderly manner. To move around the center, if there are 4 of you, it is cheaper to order a taxi than to buy 4 tickets from the metro/bus.
Although Athens is a safe city (apart from the chaotic traffic), in which it is enough to have the same precautions as in any other place, you should always be careful and aware of your belongings especially on the metro, in and around Monastiraki Square and avoid the Omonia Square area, especially at night.
Restaurant in Athens
Run away from restaurants that have the menu in every possible language and an employee outside telling you how good the food is and trying to sit at a table. Like anywhere else in the world it is a "trap" for tourists. In the sense that you do not expect the best quality in the world and you will surely get more than one surprise when asking for the bill. Although technically, smoking is not allowed in closed public places and the establishments face high fines for not complying with it, you will see that in the vast majority they skip the law.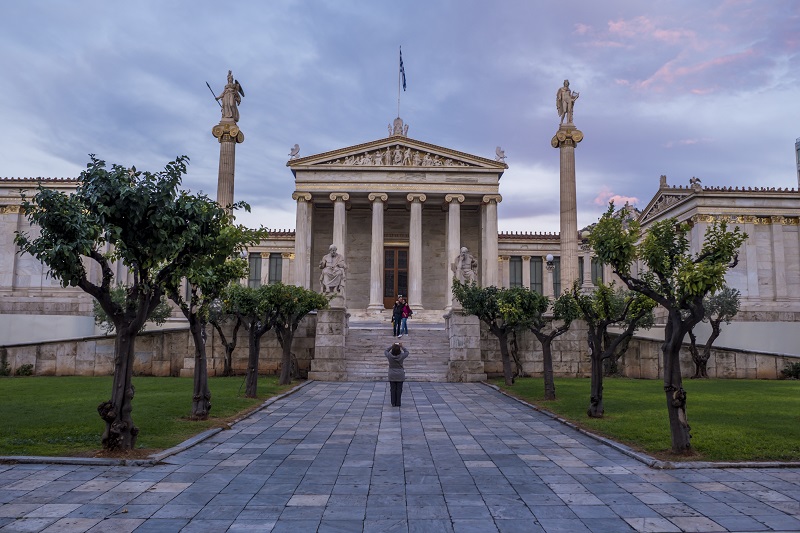 In terms of schedules, Greeks enjoy their afternoon coffee at 6 or 7 pm and they have dinner around 10 pm. So if you plan to go out at night that it is not before midnight, since possibly there will be no one but you. Greeks live late and tend to go out around 2 am. Before, they are usually still dining out or just getting ready.
Although in some countries tipping may be mandatory, in Greece it is not. Of course, that doesn't mean you don't have to drop it, especially if you're satisfied with the service. So tips are optional, but always more than welcome! Do not be surprised if in bars and restaurants there is a sign indicating that toilet paper should be thrown into the bin and not down the toilet. Realize how old the city is or you could end up being responsible for a clogged toilet.
Tips and recommendations for visiting the Acropolis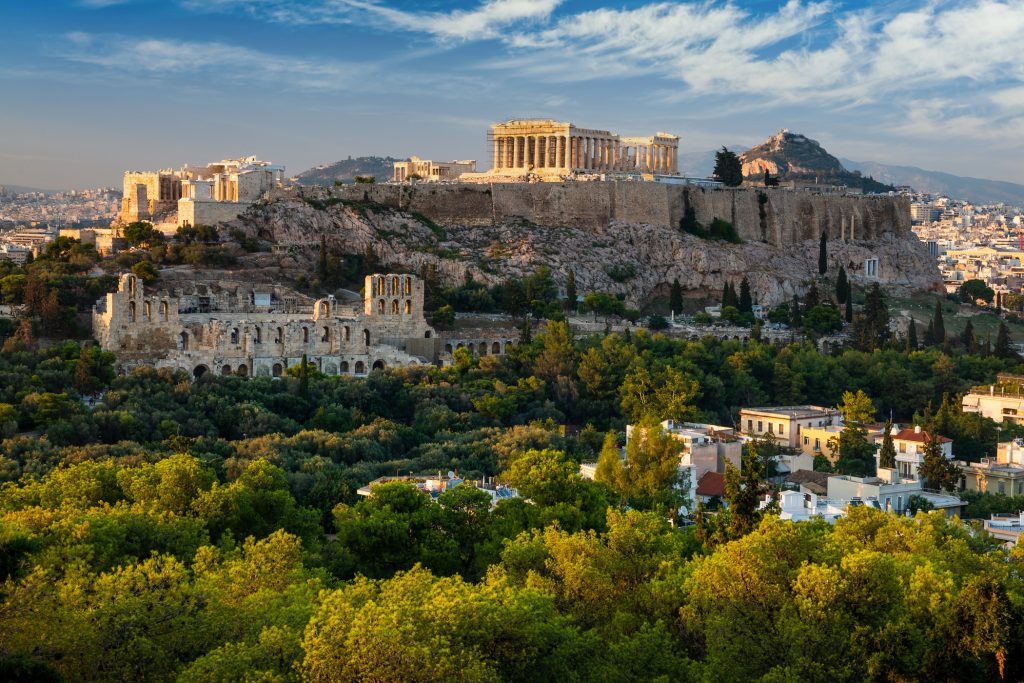 On the Acropolis and in many of the ruins the stones are very slippery, so pay attention to where you step and wear good walking shoes. Speaking of the Acropolis, this is of course the strong point of the city and the place that absolutely all visitors visit so I don't want to tell you how it is at rush hour. So, to avoid this, enter among the first, arrive about 10-15 minutes before the door opens.
And, if you want to enjoy the Parthenon calmly, go up the hill to visit it before the rest of the monuments, then you will calmly go down and visit the rest. Also, as it has several entrances, do not use the main one, but the southeast one, near the Akropoli Metro stop. Trust me, you'll appreciate it.
Speaking of tickets, get your ticket for the Acropolis in advance, unless you want to visit more than one monument. Or get the combined ticket to the Acropolis that also includes the two agoras, Hadrian's library, the temple of Zeus … If this is your choice, buy it at the box office of any of these monuments since the queues will always be infinitely shorter than in The Acropolis. Most public museums are closed on Mondays; keep that in mind when organizing visits.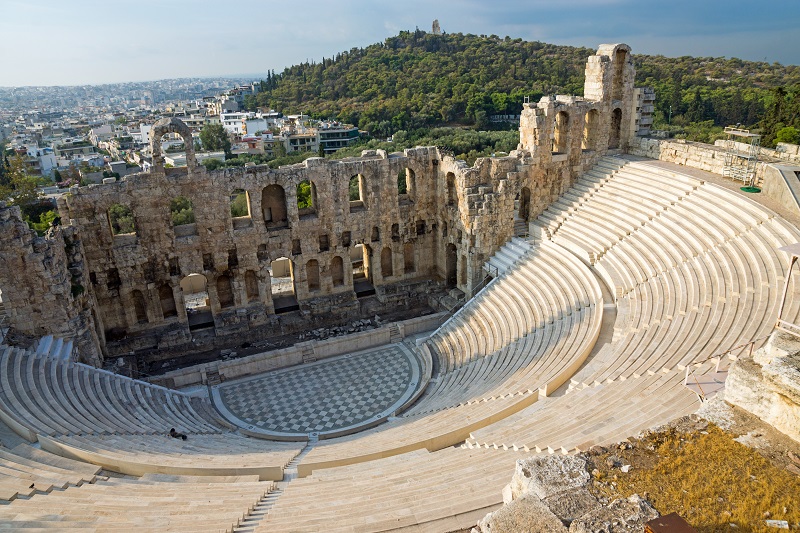 The Greeks have many wonderful things; one of them is that they consider that culture should be available to everyone, so all monuments: both agoras, the temple of Zeus and even the Acropolis can be seen from the outside without having to take out the entrance. Do not get me wrong, of course it is NOT the same, but perhaps for some, such as the Roman agora or the temple of Zeus, just seeing them from the outside may be enough for many people.
If you want to see the main parts of the city in a short time, I highly recommend a complete visit of Athens, in which in addition to a panoramic bus tour of the main monuments of Athens, you will visit the Acropolis and its museum.
Conclusion
And here are all my tips and recommendations that you need to know before traveling to Athens. If you're also looking for accommodation recommendations do check out the Foundry Urban Luxury Suites. Wait, I forgot the last and most important tip: Have fun!!