Each year, the Economist Intelligence Unit draws up a list of the most livable cities in the world and for the third consecutive year, ranking first the Australian Melbourne, which exceeds Vienna and Vancouver.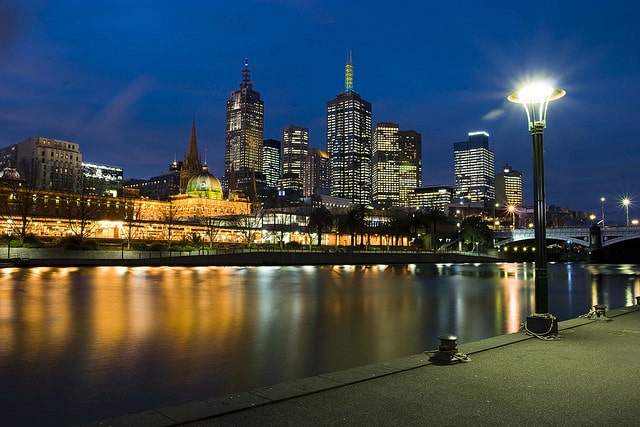 The town, the capital of Victoria, is ranked first out of 140 cities around the world, which are judged by culture, environment, health, stability, education and infrastructure. Melbourne has received a lot of other scores in all categories, with a maximum i peak n health, in education and infrastructure; stands to offer a good lifestyle, without overcrowding (ratio citizens / surface), the homicide rate Melbourne is 2.7 for every 100,000 residents.
But that's not all: in the top ten cities in the world, Australia Squars four names, adding even Adelaide to Melbourne, Sydney and Perth. There is also a brace of Canada, which sees Toronto in fourth place, followed by Calgary, Helsinki and Auckland. At the end of ranking are placed Damascus, capital of Syria devastated by conflict, PortMoresby, Papua New Guinea, and Dhaka in Bangladesh.
Let's see the data of the top ten cities and their scores, whereas a score of 100 would represent the ideal city:
Melbourne 97.5
Vienna 97.4
Vancouver 97.3
Toronto 97.2
Calgary 96.6
Adelaide 96.6
Sydney 96.1
Helsinki 96.0
Perth 95.9
Auckland 95.7
The last ten cities in the standings:
And here was the least liveable city in the world:
Tehran 45.8
Douala 43.3
Tripoli 41.7
Karachi 40.9
Algiers 40.9
Harare 40.7
Lagos 38.9
Port Moresby 38.9
Dhaka 38.7
Damascus 38.4
In growth compared to previous years Bogota, Harare, Dubai, Algiers, Kuwait City, Dhaka, Taipei, Colombo, Bratislava, Phnom Penh. Italy? Dispersed in mid-table, without infamy and without glory. If you want to read the details, I refer you to the official website of the EIU.
Photo:y Rob Michalski