The Nine Streets is the brand that, from the 90s, indicates nine shopping streets of Amsterdam, which interwoven with each other, along with pretty canals and quiet neighborhood streets, in the attractive Jordaan district.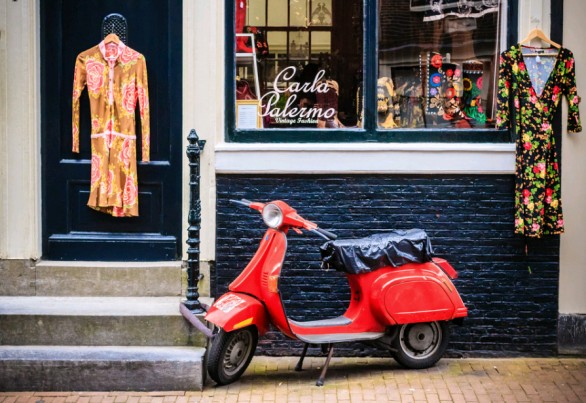 There you will find lots of independent shops, selling a bit of everything, from jewelry vintages, chic handcrafted clothes in the clothing store for him and for her, to those of furniture; you can find more tourists souvenir shops, toned in a "amsterdandina" which is hardly trivial.
And in hotels, bars and restaurants, the newest is the Italian restaurant Bussia, even a barber shop, which works overtime and is offered to passers-by even as an art gallery.
There, shoppers find bread for their teeth, and they can safely spend the whole day, to display in the window in order to find the object of their desires.
But a visit of an hour or two, in this area, which is home to the museum of the glasses and that of the Bible, is advisable to all, if only to stop at a bar, and watch life go by in the neighborhood.
The Nine Streets on map
By Alba V
Photos Ronel Reyes, David Feltkamp, Siadhal, Michiel.