Whether you're voyaging around the globe or taking a local trip, one thing goes without saying. Traveling is fun, and even more fun if you're keen enough to pack the right fashion essentials. Of course, packing for a trip can be a real pain in the back, but not when you understand your destination and the right clothing items to bring.
This having been said, here is a brief travel outfit checklist to help you travel stylishly without compromising your comfort.
The Right Footwear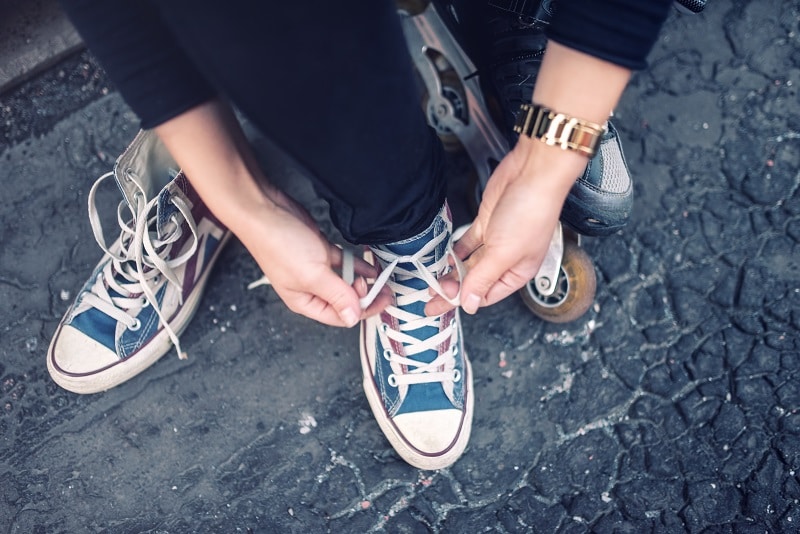 Shoes are perhaps the most important elements in an outfit, more so when traveling. Most people do just fine with three pairs of shoes, but they could be more depending on your destination's weather and the range of activities you'll be engaging in.
If your destination is in the winter period, grab a set of snowy boots that will do you well as you wait to hit the wonderland. On the other hand, a pair of comfy sandals like the ones from Gucci at SSENSE can be ideal when traveling in the warm or hot season of the year.
Whatever the time of the year, do not forget to pack a quality pair of sneakers. Despite their versatility, they'll especially come in handy when you need to take a stroll through the streets or grab some groceries at the mall.
Ladies can bring a pair of flats and heels as well, while men should bring at least one pair of dress shoes if they expect to attend a business or formal event during the trip. The rule of thumb is finding comfortable shoes for your trip without sacrificing style.
Jacket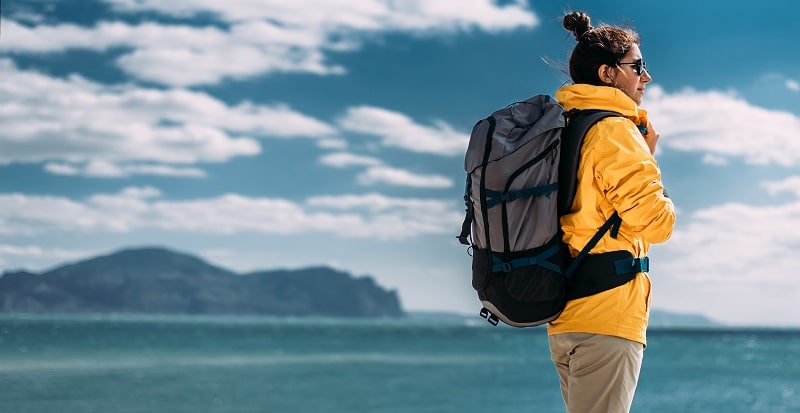 A jacket is one of those pieces of clothing that you don't want to lack in your suitcase during travel, whether it's fall, winter, or spring. There are many types of jackets to pick from, including some of those trendy quilted jackets designed for summer wear. Pick one or two that give you a fine combination of style and comfort.
A Hat
The sun's rays can sometimes be unforgiving. If your destination is known for scorching sun and high temperatures, having a hat will help keep away the rays from your face. You don't want to come from your summer holidays with your face painted with sunburn erythema.
Even after applying your favorite sunscreen, a hat will equally be essential. For the ladies, ensure it has a wide rim to keep away sun rays and soft and comfortable fabric so it's easy to fold.
Turtleneck Sweater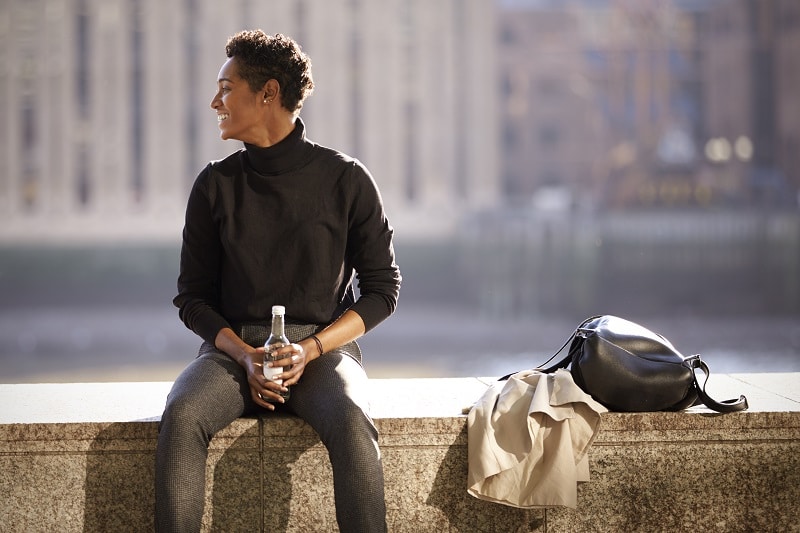 Chilly weather conditions require a cozy yet warm outfit. Turtle neck sweaters have retained their trendiness for ages to date. Apart from the coziness they provide, they are also fashionable enough to make a statement from your outfit. Moreover, a turtleneck sweater can either be worn alone or with a blazer on top. For a complete look, don't forget to bring one or a few t-shirts and shirts/blouses too.
Pants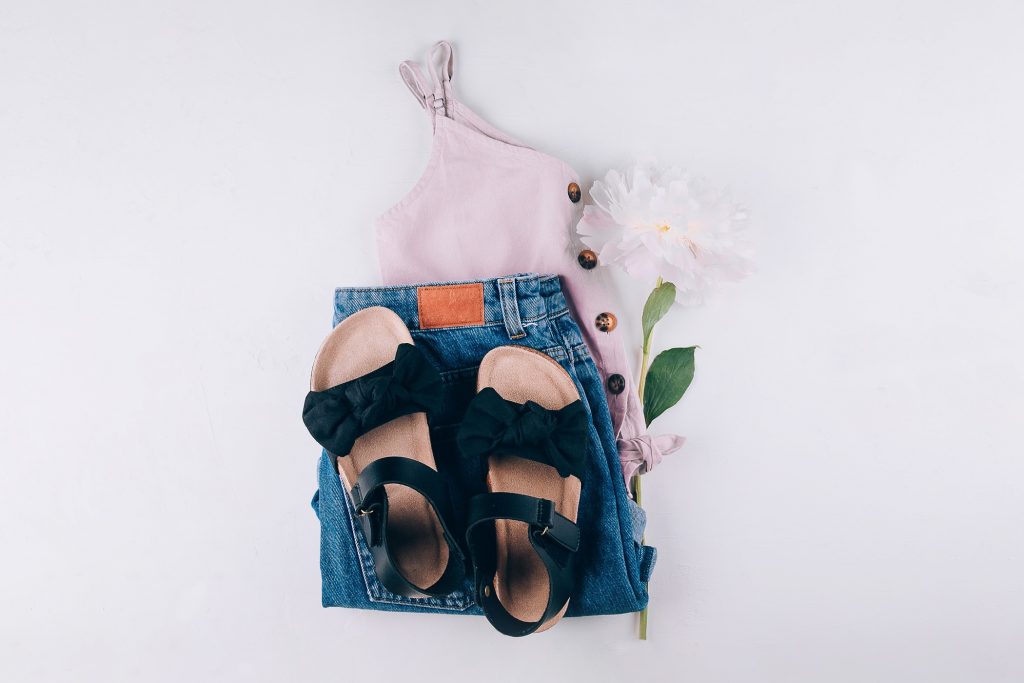 The way a male figure clads speaks volumes. A good pair of pants should give you maximum comfort and style. Make a fashion statement by wearing your bold colors and different pant styles that give you a subtle yet urban look. Depending on the length of your trip, you can have a mixture of jeans, chinos, cargo pants, and cotton dress pants.
Socks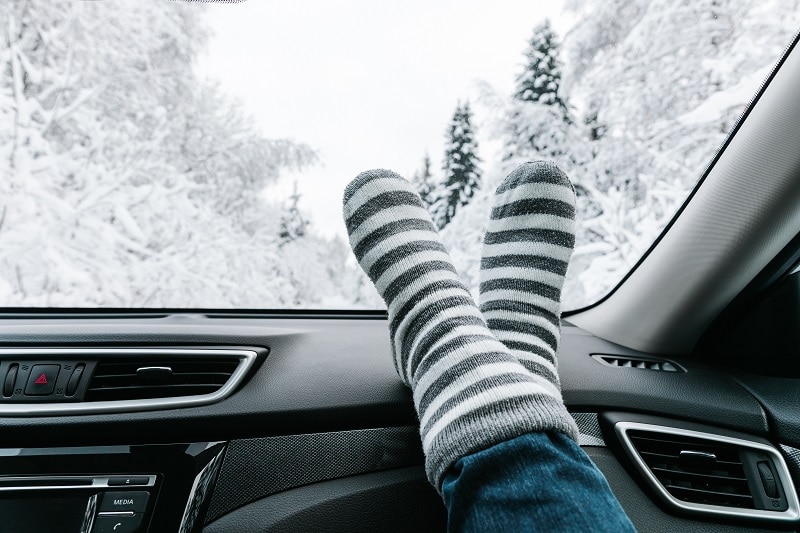 Socks are a basic part of your closet. They are ingrained with comfort and style. These important items should never miss in your suitcase as you travel in style. Choose a size, color, and texture of socks that will keep you cuddled up with warmth while providing maximum comfort during warm days.
Choosing outfits for a trip can be an arduous task. However, it gets easier if you take the time to plan accordingly, considering factors such as weather, the locations you'll visit, and the activities on your to-do list. To stay comfy and uber stylish, consider bringing the above pieces of clothing to your trip.