Traveling with your fur baby is no easy task. For one, you'll need to pack all their essential items to ensure their comfort while in transit and once you arrive at your destination. For another, you'll have to find pet-friendly accommodations that will accept you and your animal companion.
However, not all pet-friendly establishments are made equally. If you aren't prepared, you could find yourself in a room that's not good enough for you and your furry friend. To avoid this kind of situation, read on for some things you should keep in mind when searching for pet-friendly accommodations:
Some Pet-friendly Hotels Aren't Located in Pet-friendly Locations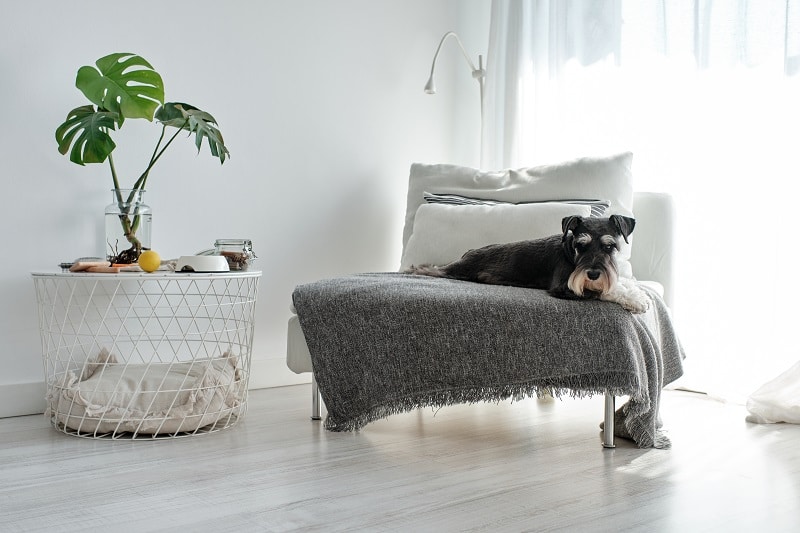 Even if a certain hotel claims it's pet-friendly, you and your pup may not have a good time if the areas near your place of accommodation don't welcome animal companions.
That said, a community that is accepting of pets will usually have plenty of restaurants or amusements parks that are pet-friendly. Pet-friendly communities also feature lots of dog parks where you and your dog can socialize.
To ensure you can always keep an eye on your pup while you're out in public, make sure to dress your pooch in easily identifiable gear. Consider going for custom dog collars so you can quickly tell your dog apart from other ones. You can also opt for a cute custom dog shirt, a personalized dog bandana, or even a quirky dog hat. Don't forget to attach your contact details to your pup's collar, too, in case they wander off by accident.
Most Pet-Friendly Hotels Will Ask for Your Pet's Health Documentation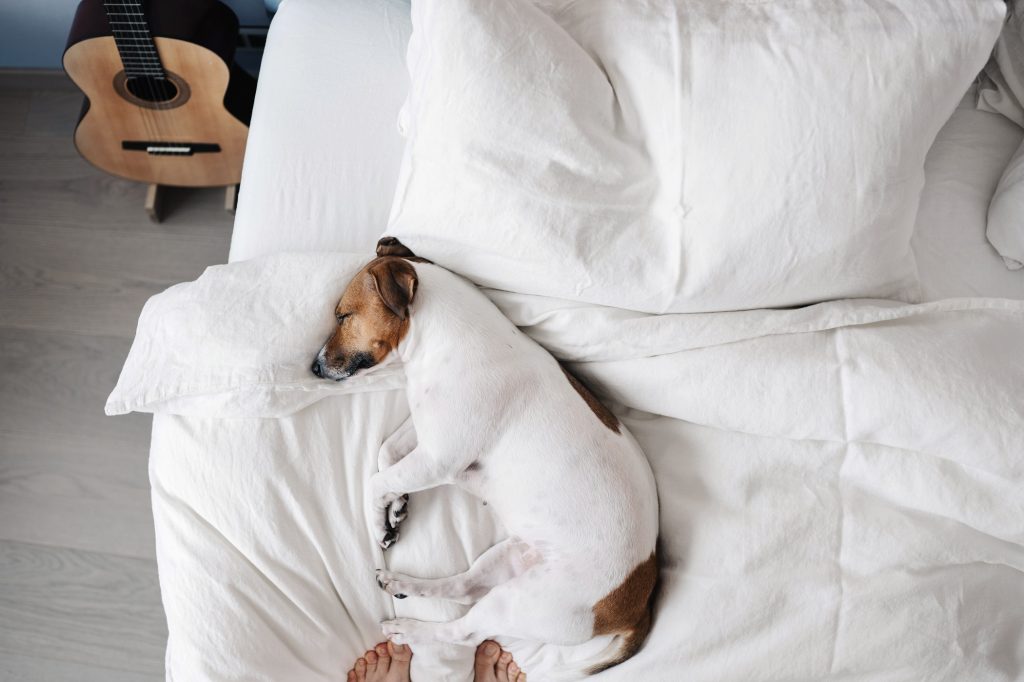 In general, pet-friendly hotels will ask you for certain requirements before you'll be allowed to book a room with them. This is to keep all of their guests and their pets safe. As a responsible fur parent, it's your duty to know these requirements before booking your hotel.
More often than not, most hotels will require you to provide your pets' health records and vaccination certificates. The hotel may also ask you to specify your pup's size and breed if you're reserving a room with them online or over the phone. The reason they ask for these details is to check if they can actually accommodate you and your pet, as certain dog breeds may be too big for smaller rooms.
Some Pet-Friendly Hotels May Impose Certain Restrictions
While this may not be true of all hotels, some do put a limit on the number of pets you can bring. They also impose limitations on the sizes of the pets, with some even allowing only certain types of breeds at their hotel.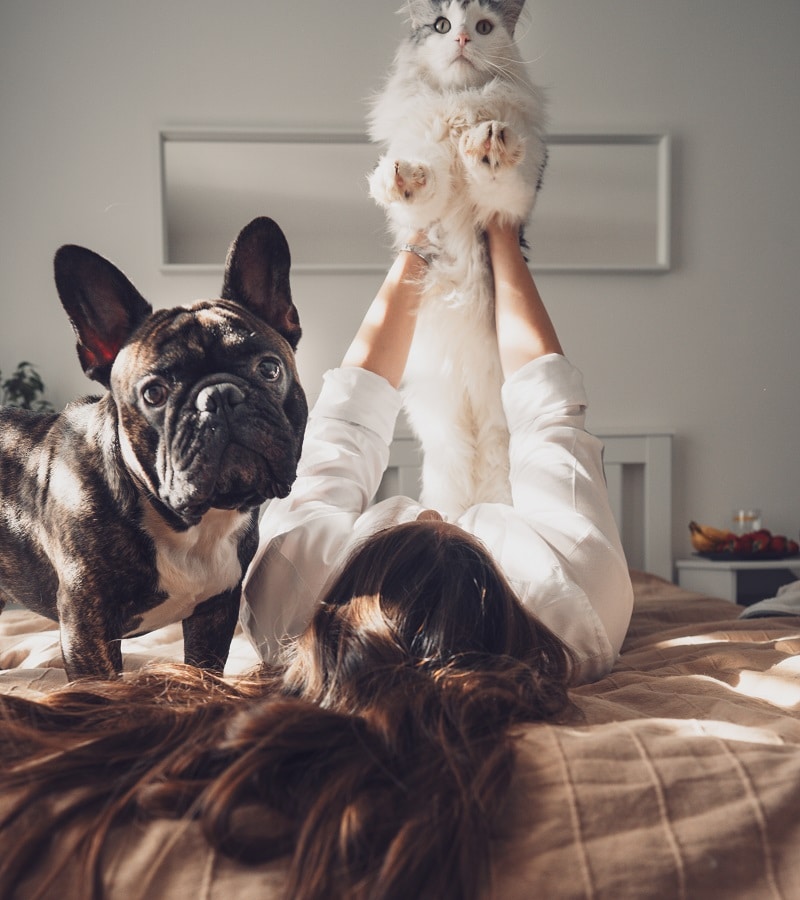 Aside from these restrictions, pets may not be allowed in certain areas or amenities of the hotel, such as the lobby, bar, and restaurant. Even if you can and are willing to leave your pet in the room to enjoy these services, some hotels might not allow pets to be left unattended. Worse, some hotels don't offer pet-sitting or pet-watching services, where one of their staff can keep your pup company if you must leave them behind in your room.
Not All Hotels Are Designed to Properly Accommodate Pets
Unfortunately, not all hotels that advertise themselves as pet-friendly actually provide amenities or services with their customers' fur babies in mind. While they may allow you to bring your pet onto the premises and into your room, they may not provide you and your pup with a satisfactory experience. For example, they may not equip your room with basic pet products such as food and water bowls, dog beds and blankets, pet-safe toiletries, and dog towels, among many others.
As with most of the other pointers on this list, it's best to do your research about any hotel you're interested in before booking a room with them. The last thing you'd want is to find yourself with completely inadequate accommodations in the middle of your trip.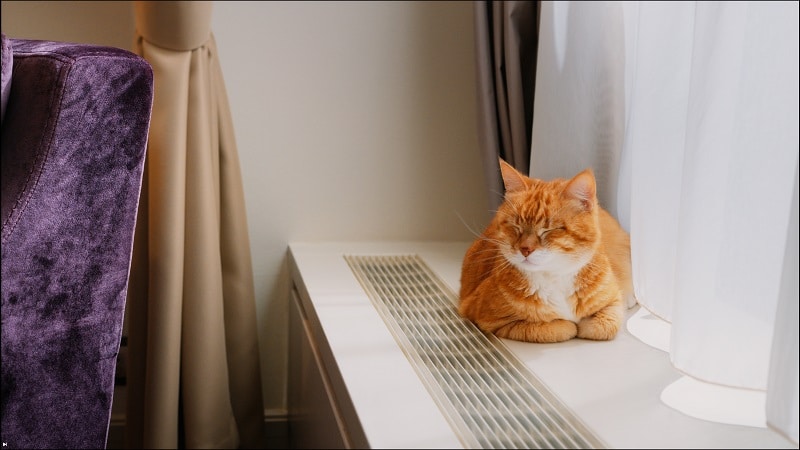 Some Hotels Charge Pet Owners with Additional Fees
Certain hotels can add fees to your final bill if you bring your pet along. These costs can be for cleaning, access to amenities, and other miscellaneous services. Some premium hotel chains will charge more depending on the size of your pet. Meanwhile, some motels will add a nightly fee of around USD 20 to 50 to your total bill.
Fortunately, there are a lot of pet-friendly hotels that don't charge extra if you bring your pet with you. At most, they'll only charge you for any damages your pet may have caused during your stay. If you want to save money, take the time to look these kinds of hotels up.
Keep all the above in mind, and you'll be less likely to be caught by surprise once you check into a hotel with your precious fur baby. As with many things in life, it always pays to do your research first. That being said, you can always ask your fellow pet parents if they can recommend any pet-friendly accommodations, too.