Located 180 kilometers northeast of Jaipur, on a landscape of hills we find the town of Sawai Maghopur (now known as Ranthambhore), in the heart of India.
Founded in 1765 BC, originally it took the name of its founder Sawai Madho Singh-I, and today is place to visit thanks to having become a wildlife reserve and to its historical significance.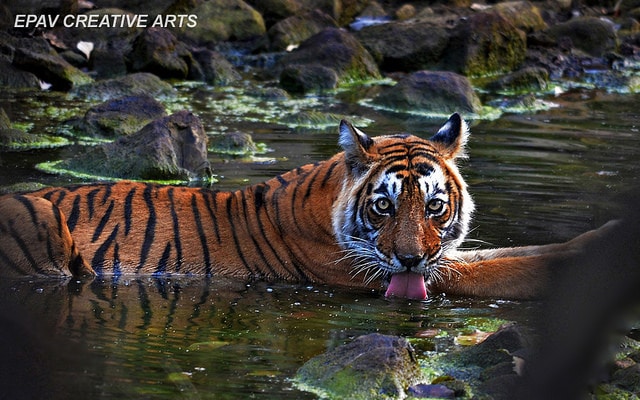 A short distance from such well-known places like Agra or Delhi, Ranthambhore primarily offers two attractions to visit:
Ranthambore National Park
The former private hunting ground of Kings and Maharajas of Jaipur is now the Ranthambore National Park, and is considered the best place in the world to photograph tigers in their natural habitat. Its area extends for 390 square kilometers where we find forests, lakes and rivers.
The terrain is a mix of forest and prairies between a landscape of deep canyons and heights. The woods are dominated by khardai and flowering shrubs along the banks of rivers. The variety of scenarios is one of the main attractions of this park.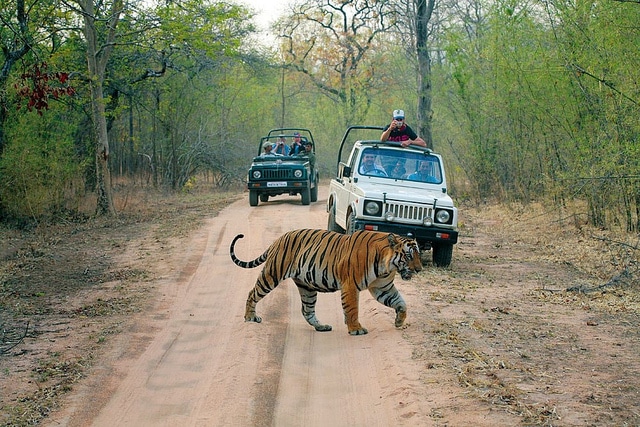 4×4 vehicle tours are conducted during the day to make photographic safaris and to also capture its magnificent wildlife, which include crocodiles, hyenas, leopards, wild cats, foxes, cheetahs, tigers and more than 300 species of birds.
While the main attraction to visit the park is to see tigers in the wild (there are about 36 tigers and 40 leopards), the icon of the park is the sambar, a kind of deer unique of these lands.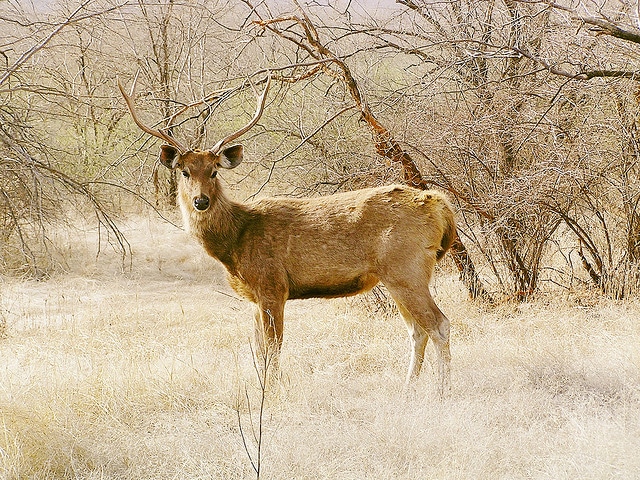 Ranthambore Fort
Ranthambore Fort takes the leading position in the center of the national park. This fortress built in the X century by the Chauhans is probably the oldest existing fort in Rajasthan and particularly in the Malwa plateau.
To visit Ranthambore we recommend you wear light cotton clothes as the temperature is high in summer, and always something warm for winter. Always cover your arms and legs and use mosquito repellent, sunscreen and a cap.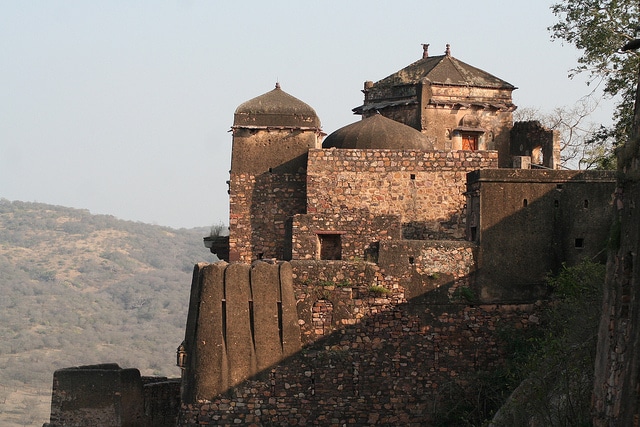 There is a daily limited entry to Ranthambore National Park. To access you have to pay an entry permit of approximately 200 rupees per person (plus the services of guides and special transport if you want to do a photo safari). There are also fees for electronic equipment such as video cameras, tripods, or reflex or professional cameras.
A bureaucracy worth to bear if the prize is to visit one of the most attractive spots of India.
Photos: Peter Conolly, tomato umlaut, Gecko Adventures and whiteeye2.