There are very few places in the world where you can observe a phenomenon known as marine bioluminescence. These are Mosquito Bay in Puerto Rico, Toyama Bay in Japan – where the cause of bioluminescence is the firefly squid – and the Newnes Glow Worm tunnel in Australia, which was built by man and, once left, became home of thousands of fireflies.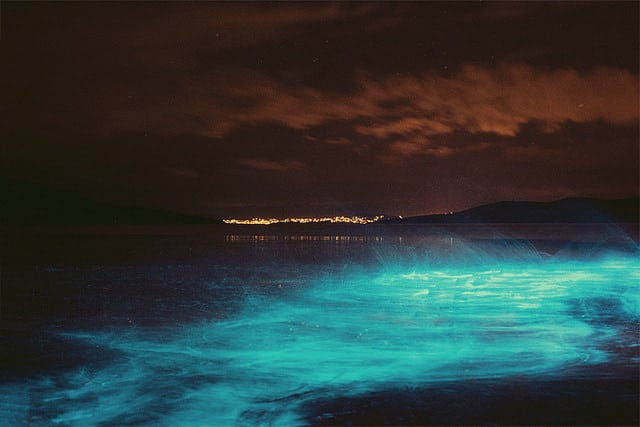 It is known as bioluminescence the light production of certain living organisms, which is generated as a result of a chemical reaction, or a direct conversion of chemical energy into light energy. It is a very widespread phenomenon at all biological levels: bacteria, fungi, molluscs, cephalopods, crustaceans, etc.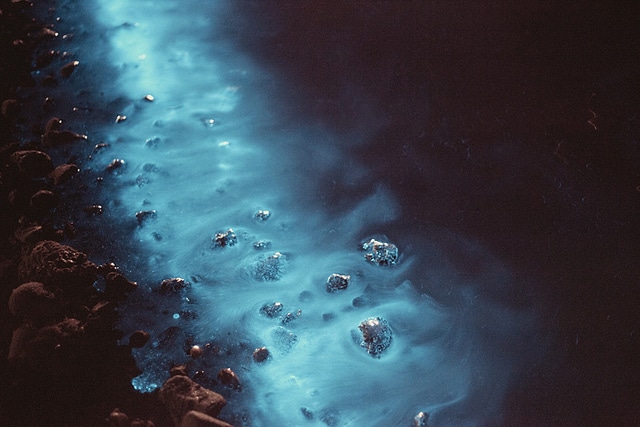 The noctiluca scintillans, known as Sea Sparkle, is a marine dinoflagellate which lives on their own code in estuaries along the coast and in shallow areas of the continental shelf while producing luminescence, which fosters growth of the phytoplankton of which it is nourished.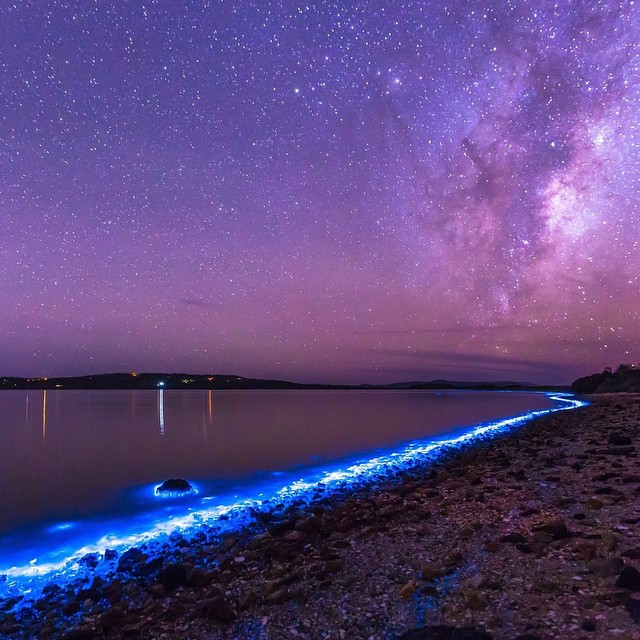 The proliferation of these sea sparkles gives room to what is commonly known as red tides, resulting in a bloom of floating algae that produce a bright spark when they are moved (a wave that breaks, a passing boat, etc.). Depending on the pigments found in vacuoles these tides can also be green or blue.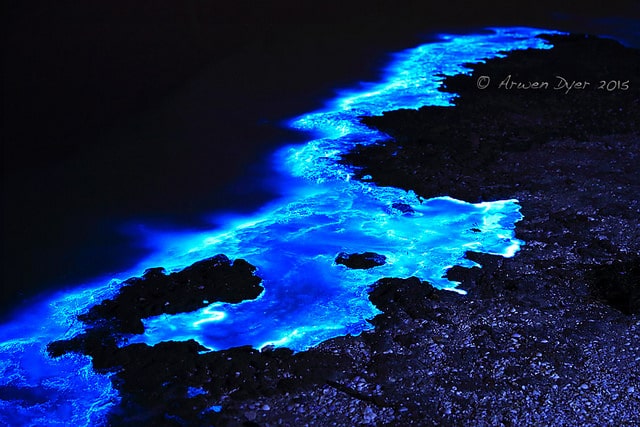 This type of tides, although not toxic, do accumulate high levels of ammonia which are later expelled killing the aquatic life in the area, but are spectacularly beautiful at sight, especially on dark nights when any movement in the water makes these organisms to emit light, illuminating everything they touch.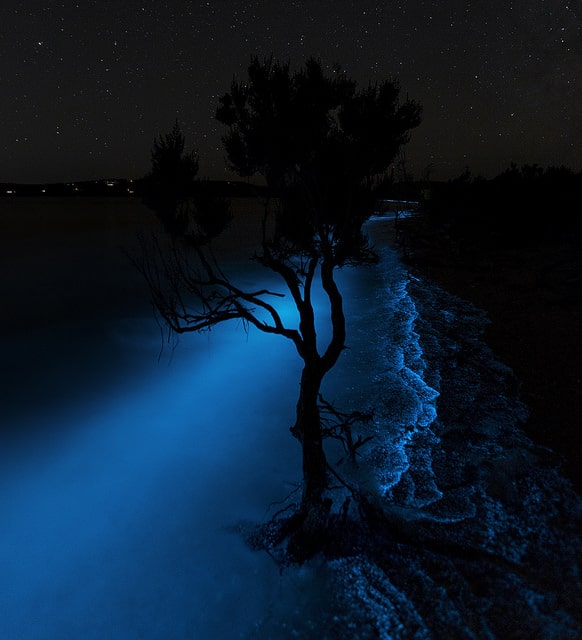 Well, an Australian professional photographer named Jo Malcomson, had the opportunity to photograph a bright blue tide in Tasmania (Australia) moving along the coast on the outskirts of a town called Hobart, giving life to these wonderful pictures full of mystery and poetry.
Photos: coolhandluke, Nach Nick, Arwen Dyer, Jonathan Esling.