Capri is one of the most beautiful places in southern Italy (and also an easy getaway from Naples). You can wander aimlessly through the streets of the old town, climb to its highest point to fall in love with a little piece of land and sea or explore the bluest blue of its most famous cave… If you plan to make a day trip to this wonderful island you are in the right place, we will tell you everything you need to know about Capri:
What to see and do in Capri
– Tour around the island by boat: The tour lasts about two hours and is the best you can do on the island. Boats leave from Marina Grande (where ferries arrive from Naples) and it costs € 18 per person. On the tour you can see Capri, its bays and coves from the sea. Almost all tours include a stop at the famous 'Grotta Azzurra', the sea cave symbol of Capri (the ticket to enter the cave is not included).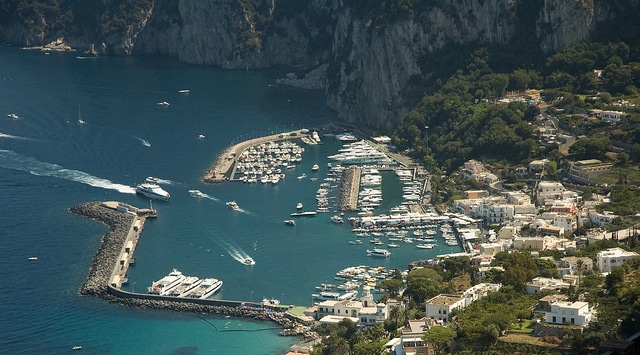 – Grotta Azzurra (Blue Grotto): It is one of the most magical places in Capri. The water of this sea cave, with a width of 25 meters and depth of 60 meters, is such a vivid blue that seems fake. Be careful when entering because the cave is only one meter high, so you have to lie on the boat. The visit takes about 5 minutes and the best time to see it is between 12 and 14 hours; the price is € 13 per person.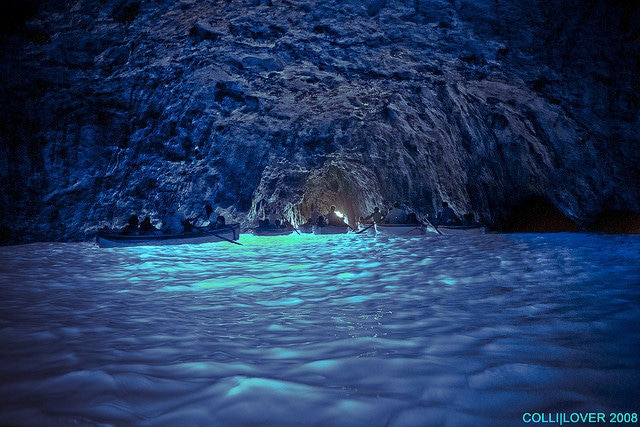 – Chair lift to Monte Solaro: The climb to Monte Solaro (589m), from where there are some of the best views of Capri ('Faraglioni' rocks included!), takes 12 minutes, but 12 minutes in which you will feel to be flying! A return ticket costs € 10, and € 7 the one way ticket, always from 09.30 to 17.30h.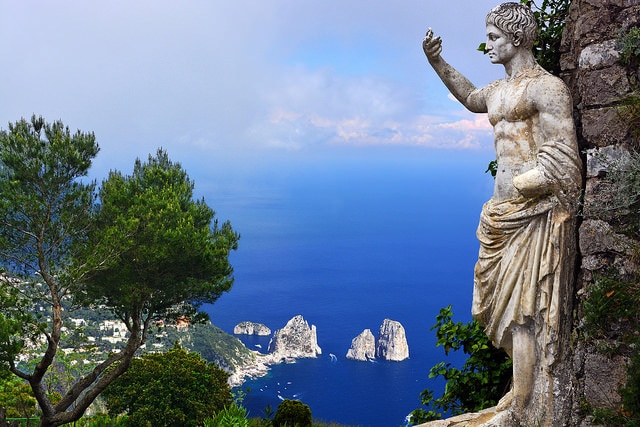 – Old town: Beautiful and ultra chic, Capri's old town is a must stop! To get here from Marina Grande it is best to take the funicular (€ 1.80). The famous 'Piazzetta' (little square) of Capri is the center of the island, always bustling and crowded. Here is the church of Santo Stefano and many restaurants and exclusive boutiques. The main streets, which we recommend you to visit, are Via Vittorio Emanuele, Via Croce and Camelle.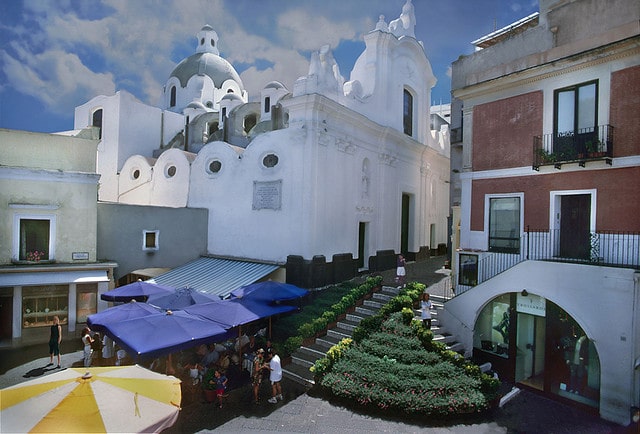 Where to sleep
If you have time we recommend to sleep on the island: at night it has a unique atmosphere and is perfect for a romantic trip. There are many unaffordable hotels, but if you search properly there are also some inexpensive options.
Photos: Andrea Iosue, Ciceruacchio, Giuseppe Maresca and MooseAde.